I was already in Gaza prior to Israel's deadly eight days of attacks launched in November 2012. Once I left, the people I had photographed and interviewed during that terrible week remained at the forefront of my thoughts.
I had visited Jamal al-Dalu — who lost ten family members in an Israeli air strike on their home — several times. We were standing together when the body of his son was pulled out of the rubble, four days after the bombing. Jamal was to repeat his story to countless journalists and organizations, and I wondered how he managed to do so with such patience and kindness.
I also thought often about Nour Hijazi, whose father and two little brothers were killed, and who suffered serious shrapnel injuries to her back. I remember her lying in bed, obviously in great pain, yet managing to smile during the interview. I was deeply touched by her sweetness amidst such horror.
I also could not stop thinking about Jamal Salman. I was in the hospital in northern Gaza, minutes after he was brought in. His eyes were open and frozen, and he was covered in blood. Medical personnel rushed him away — I just had time to write down his name and where he was from. As I left the hospital, a woman was I later learned was Jamal's wife was being pulled out of an ambulance, followed by a group of relatives who were crying and shouting. She died of her injuries.
Returning to Gaza in February, I was determined to see Jamal al-Dalu, Nour Hijazi and Jamal Salman again. I hoped I would find them standing strong.
Once the dead are buried, the dust and ashes settled and the camera crews gone, what happens to these families? It would be an illusion to think that things are back to "normal," even though the mainstream media is no longer interested in Gaza. The survivors face their difficulties with courage and go on with their lives, but they will be forever affected, with little hope for justice or reparation, while a whole generation grows up with the fear of being bombed again.
Anne Paq is a French freelance photographer based in Palestine and member of the photo collective ActiveStills.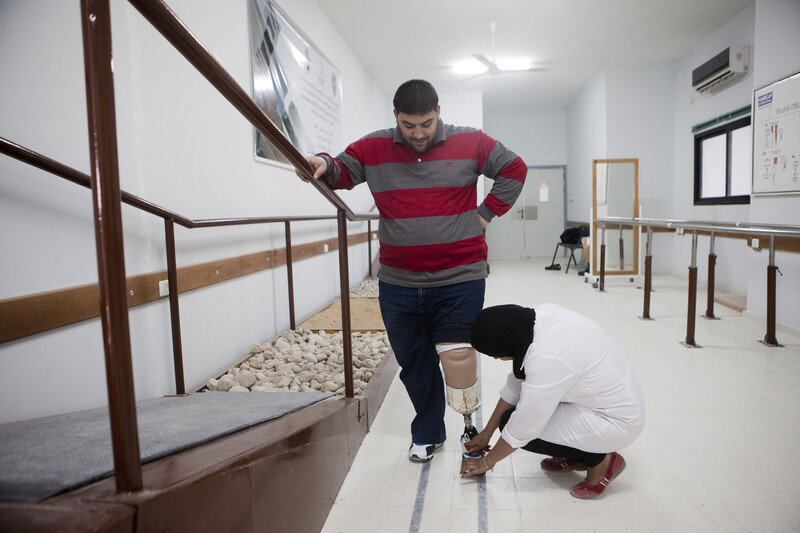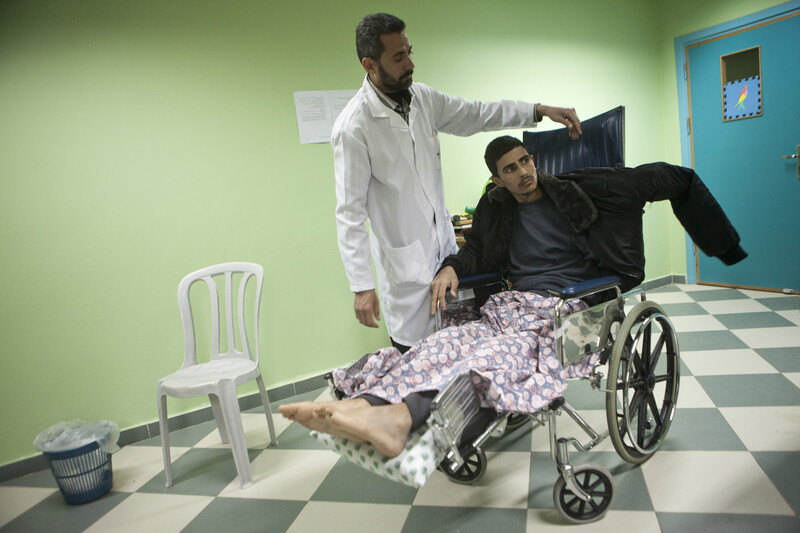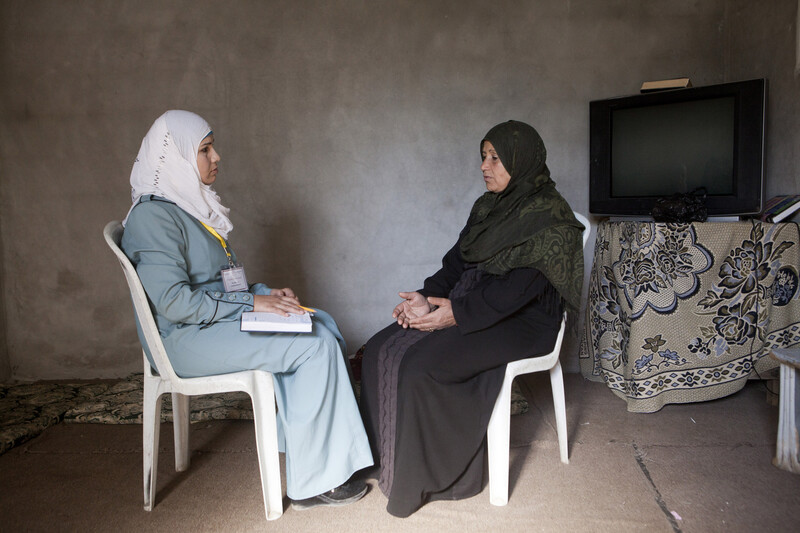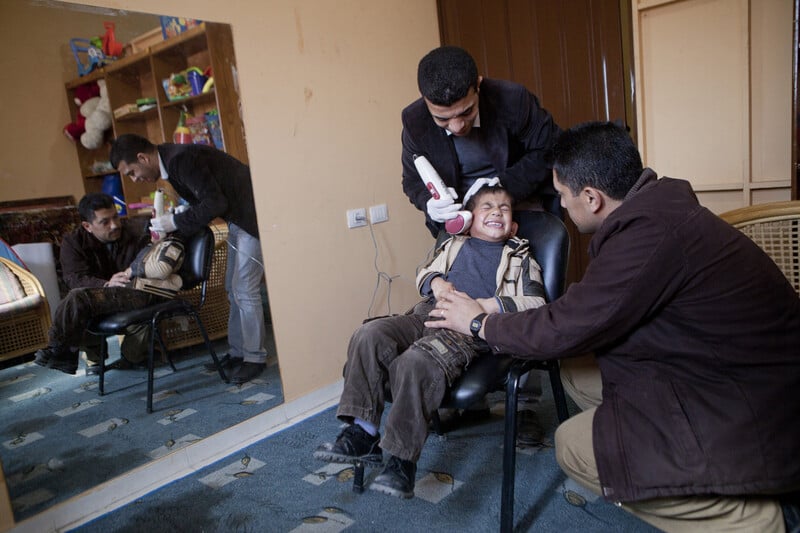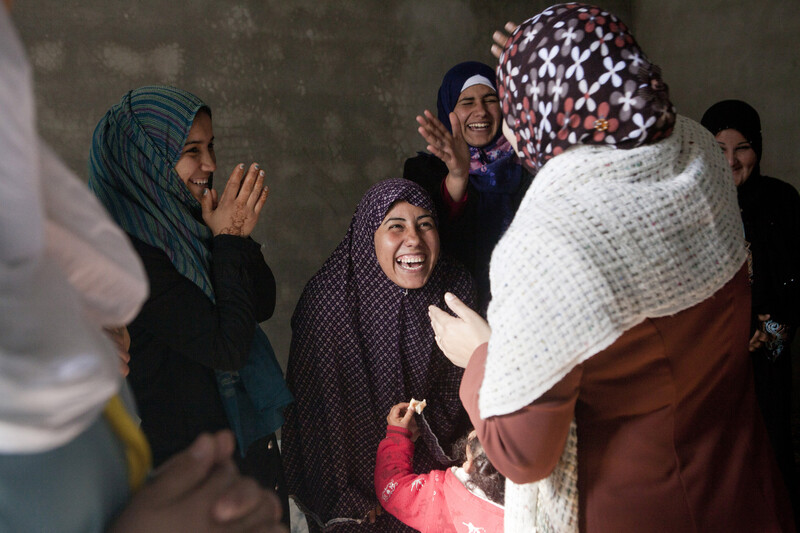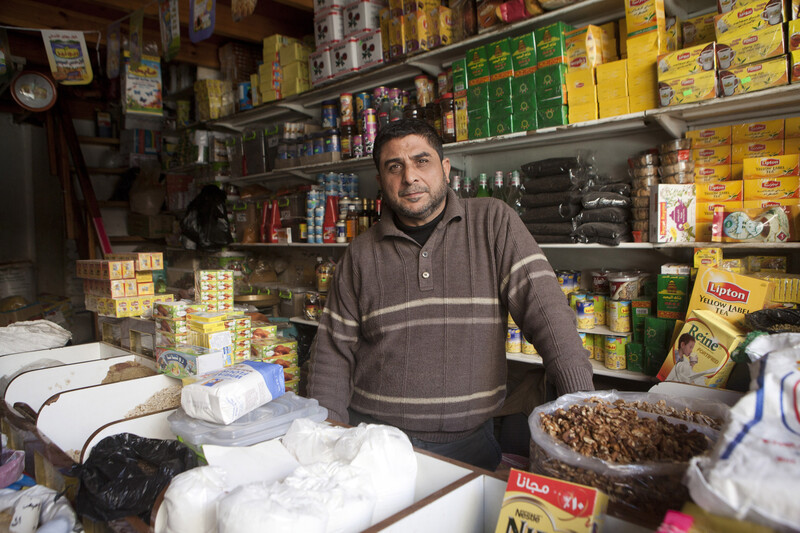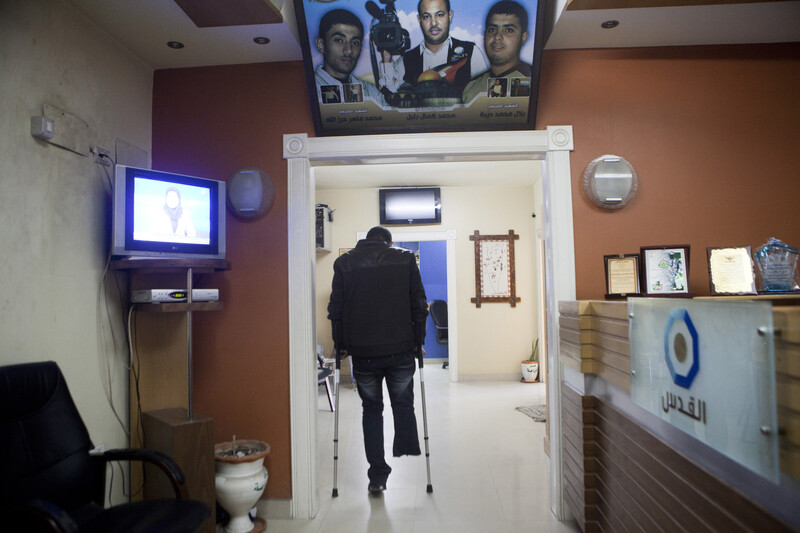 Tags