"Feeling free is the best thing about parkour. Everything is closed here for us. In Gaza, with or without war, the situation is so bad. Parkour is my oxygen," says a smiling 18-year-old Hamza Shalan. A first-year university student, two of his brothers have been killed — one during Israel's assault in 2008 and the other in 2011.
Hamza is part of a parkour group called 3 Run Gaza. Established eight years ago, they have approximately 20 members, most of them from the northern Gaza Strip. They meet at a training center near the northern city of Beit Hanoun to practice almost daily.
Parkour — kind of an urban gymnastics — has grown in popularity among Gaza's youth. There are three established groups in the tiny territory.
Benefits
"The police first thought that we were thieves and chased us," 22-year-old coach Mohammad Lubad says of the reaction to the new sport in conservative Gaza. "But with time, and seeing us practicing, going to schools to make shows, people understand more and see the benefits of it."
Still, some members say they keep it a secret from their families.
"My family thinks it's a waste of my time," one says. Another adds, half-joking, "If my family find out, they will kill me! They punished me in the past when they discovered I was doing parkour. They wanted me to stop and told me that parkour will not get me a job. People do not care here about talents."
Passionate about the practice, the group meets as often as possible.
"Parkour has a spirit. It's about releasing the energy and tension," explains Mohammad, the coach.
Even during Israel's 51 days of bombing last summer, the group met during sporadic ceasefires and then regularly as soon as the offensive was over.
Friendships have developed over time.
"We are like a family and spend a lot of time together," says 16-year-old Fahed al-Hassi, who joined the group one year ago after he saw a performance at his school.
Ambition
But like Gaza more broadly, the team suffers from a lack of resources, as well as a safe environment in which to practice. A center was set up by an Italian group which 3 Run Gaza used for a year, but they could no longer afford the rent. They also need video and photo equipment, as their GoPro camera is broken.
The youth study parkour videos on the Internet but their ultimate ambition is to travel to meet other groups, or welcome international teams to Gaza. (Another parkour group, PK Gaza, extended a tongue-in-cheek video invitation to international artist Banksy to make a return trip.) But these remain pipe dreams because of the long-term closure of Gaza's crossings by Israel and Egypt.
Several members have been injured — one of them by a nail in his foot when they were practicing for journalists in the rubble of buildings bombed by Israel.
But for Mohammad al-Hindi, who has continued jumping from buildings even after a fall and injury to his ankle, "We don't feel the danger. We feel excited."
Text by Anne Paq.
Anne Paq is a French freelance photographer and member of the photography collective ActiveStills.
Basel Yazouri is a photographer in Gaza City and is a Magnum Foundation 2015 Human Rights Fellow.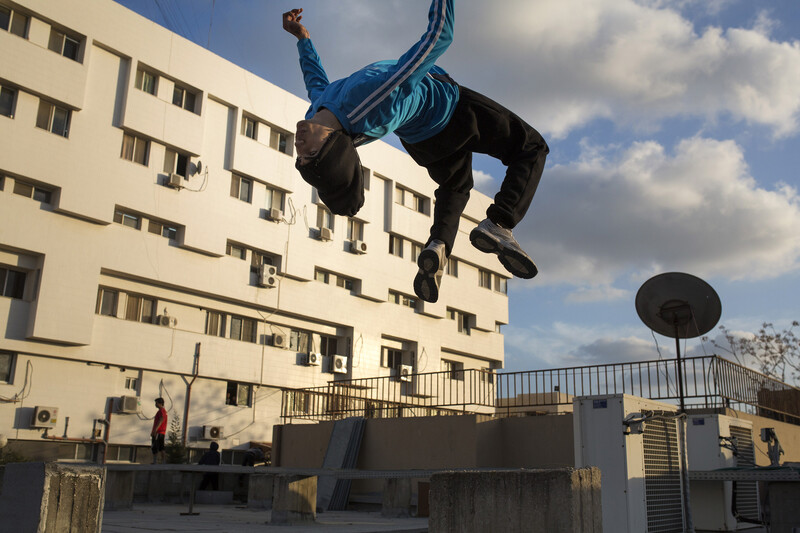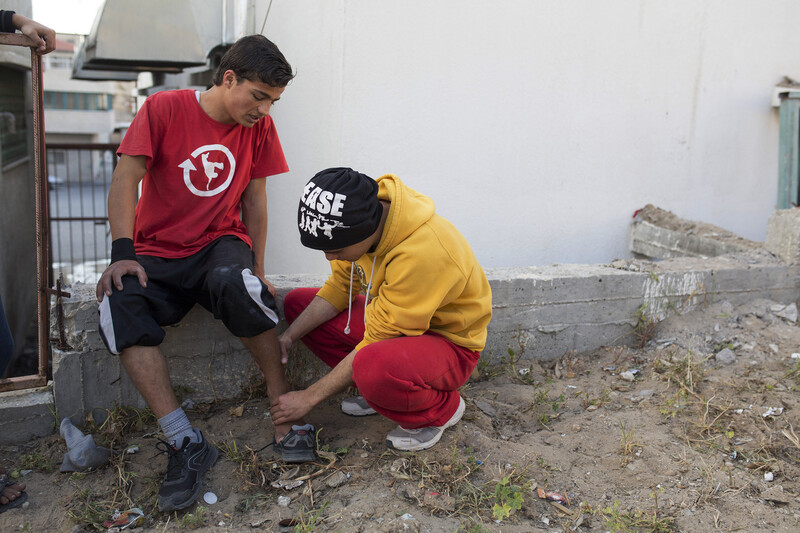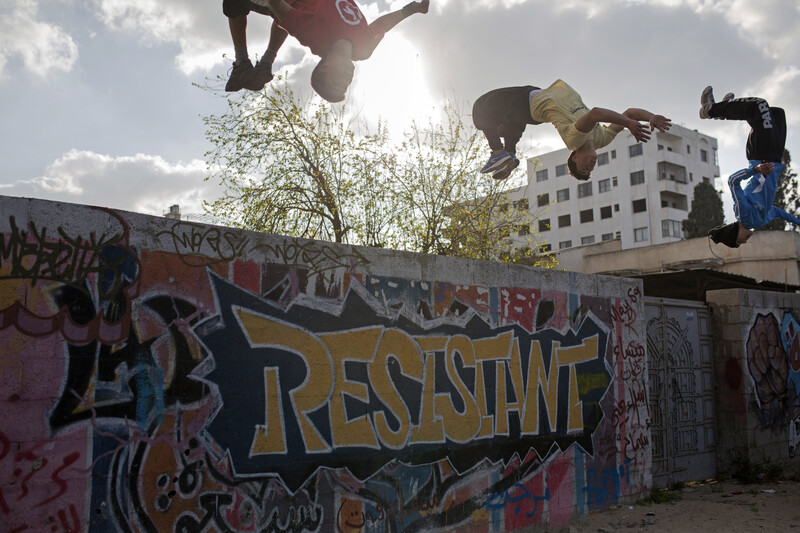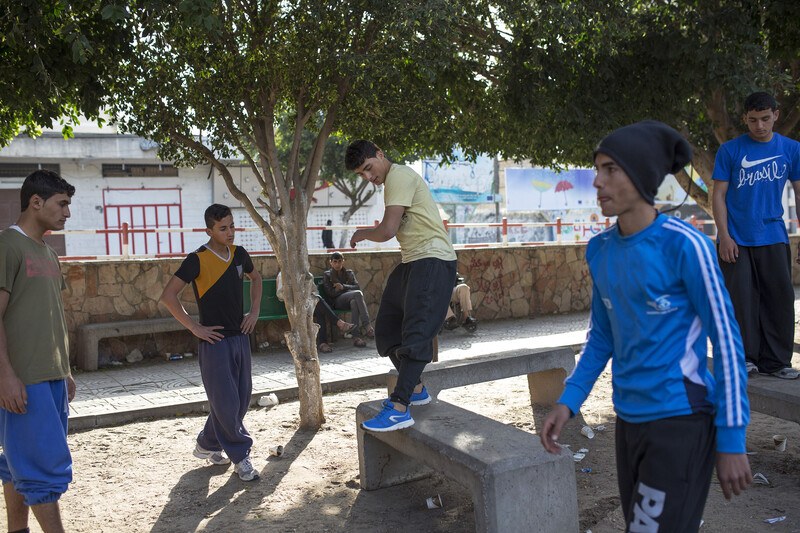 Tags