Israeli forces shot and killed 13 Palestinians, including four children, in the occupied West Bank and Gaza Strip during September.
At least 237 Palestinians have been killed by Israeli police, troops and armed civilians so far this year, according to The Electronic Intifada's tracking. That figure includes people who died of injuries sustained during previous years.
Thirty-five people in Israel and Israelis and other nationals in the West Bank have been killed in what Israel says were Palestinian attacks during 2023, or died from previous injuries.
On 1 September, Abd al-Rahim Ghannam, 36, was killed by Israeli troops in Aqaba, near the northern West Bank city of Tubas.
Ghannam, a bystander, was shot in the head during an arrest raid. When Israeli troops failed to apprehend the target of the raid, an eyewitness told Al Jazeera, soldiers opened heavy fire toward the building in which they believed the wanted man was hiding.
The UN monitoring group OCHA said that "paramedics were prevented from tending to the wounded for over an hour and an ambulance sustained damage from rubber-coated [steel] bullets."
Another Palestinian, Ayed Abu Harb, 21, was shot in the head and killed by Israeli troops during a raid in Nur Shams camp near the northwestern West Bank city of Tulkarm on 5 September.
Another Palestinian was seriously injured during the raid and occupation forces caused widespread damage to the refugee camp, including the razing of the main road in Nur Shams.
OCHA, citing medical sources, said that "Israeli forces impeded the work of paramedics" during the raid.
Also on 5 September, Israeli forces killed 16-year-old Muhammad Zbeidat during an alleged shootout near the village of Zbeidat, north of Jericho in the southern Jordan Valley of the West Bank.
Defense for Children International-Palestine said that the teen "allegedly fired shots at a restaurant in the nearby illegal Israeli settlement of Argaman before fleeing to the Palestinian village of Zbeidat to hide in a palm grove."
Muhammad allegedly fired toward soldiers, lightly injuring one.
"Israeli forces demanded via a megaphone that Muhammad surrender," the children's rights group added, "followed by about 10 minutes of intense close-range shooting."
The teen was left to bleed out for around four hours without first aid being rendered and "Israeli authorities confiscated Muhammad's body," Defense for Children International-Palestine added.
Israel is currently detaining the bodies of at least 16 Palestinian children, according to the group. In 2019, Israel's high court ruled in favor of the practice of confiscating the bodies of Palestinians who Israel claims were killed during attacks.
Another Palestinian child, 15-year-old Milad al-Raei, was shot and killed during confrontations between Palestinian youth and Israeli forces in al-Arroub refugee camp near the southern West Bank city of Hebron on 9 September.
Defense for Children International-Palestine said that Milad Munther Wajih al-Raee was shot in the back from a distance of around 20 meters during confrontations between Palestinian youth and Israeli forces at the entrance to the camp.
"Milad sustained one gunshot wound to his back and the bullet fragmented inside his abdomen, leading to massive internal bleeding," the rights group added.
The slain boy's father told the Israeli newspaper Haaretz that his son "hated the presence of the soldiers in the camp. They were the ones who killed him, they are ones who have mired us in the mud. Milad resisted."
The Israeli military said that soldiers opened fire at "terrorists" who had thrown Molotov cocktails towards a fortified watchtower.
Gaza protests
On 13 September, five Palestinians were killed in an explosion during protests along Gaza's eastern boundary with Israel. The blast was apparently caused by an explosive device placed by Palestinians along the boundary fence that detonated accidentally.
Protests along the Gaza-Israel boundary resumed in August. Massive demonstrations dubbed the Great March of Return were held along the boundary on a regular basis for nearly two years beginning in early 2018.
The protests were aimed at ending the Israeli siege on Gaza and allowing Palestinian refugees to exercise their right of return as enshrined in international law. Some two-thirds of Gaza's population of more than two million people are refugees from lands just beyond the boundary fence.
More than 215 Palestinian civilians, including more than 40 children, were killed during those demonstrations, and thousands more wounded by live fire during those protests between March 2018 and December 2019.
The Gaza protests escalated during September this year, with Palestinians detonating explosives and launching incendiary balloons that caused wildfires in Israel.
An Israeli military sniper killed Yusif Salem Radwan, 25, during protests along the boundary fence in eastern Khan Younis, southern Gaza Strip, on 19 September.
Many observers believed Hamas was leveraging the protests to put pressure on Qatar via Israel to provide more assistance to the besieged Gaza Strip.
The protests were suspended in late September after Israel reopened a main checkpoint and allowed thousands of Palestinian laborers from Gaza to enter the country for work. Israel had closed the checkpoint as part of a general closure during a Jewish holiday and kept it shut as a form of collective punishment for the Gaza protests.
Jenin raid
Three Palestinians, including a 15-year-old boy, were killed during an Israeli raid in Jenin refugee camp on 19 September and a fourth person died from his injuries the following day.
Defense for Children International-Palestine said that Raafat Khamaysa, 15, was leaving his grandfather's house when he saw Israeli special forces exit three vehicles with Palestinian licenses and "surround the home of the father of a Palestinian man wanted for arrest."
An Israeli soldier chased and fired at Raafat after he announced the arrival of the special forces. Troops fired another shot toward the boy after a Palestinian man attempted to offer him aid.
Raafat was sheltered by the Palestinian man's family for around 90 minutes, during which time "the Israeli military prevented ambulances from accessing Jenin refugee camp," Defense for Children International-Palestine said. The boy died before the arrival of an ambulance.
In addition to Raafat Khamaysa, Mahmoud al-Saadi, 23, and Mahmoud Ararawi, 24, were identified as those killed during the 19 September raid in Jenin. The following day, medical officials in the West Bank announced that 29-year-old Yasir Ata Mousa had died of gunshot wounds sustained during the raid.
On 20 September, Dirgham Muhammad Yahya al-Akhras, 19, was shot in the head and killed during an Israeli raid in Aqbat Jabr refugee camp near Jericho in the West Bank's Jordan Valley.
Abdullah Imad Sa'ad Abu Hasan, 16, was shot and killed by an Israeli sniper after the boy fired toward troops deployed in Kafr Dan village near the northern West Bank city of Jenin on 22 September.
Defense for Children International-Palestine said that Abdullah shot at Israeli military vehicles from a distance of 400 meters.
"While Abdullah was shooting at Israeli forces, an Israeli sniper stationed in a house under construction about 700 meters (2,300 feet) away targeted him with a single bullet," the rights group added.
An Israeli intelligence officer called the teen "urging him to surrender himself and threatened to kill him if he did not, according to Abdullah's father," Defense for Children International-Palestine said.
Two Palestinians – Usaid Farhan Abu Ali "Jabaawi", 21, and Abd al-Rahman Suleiman Abu Daghash, 32, were shot in the head and killed during a raid in Nur Shams camp near Tulkarm on 24 September.
Israel claimed that it raided the camp "to destroy what it described as a militant command center and bomb-storage facility in a building" the AP news agency reported.
"It said that engineering units detonated a number of bombs planted under roads, and that militants opened fire and hurled explosives, as troops responded with live fire."
Ceasefire in Ein al-Hilweh
Meanwhile, in Lebanon, a ceasefire reached on 14 September ended weeks of fierce fighting in Ein al-Hilweh, the largest Palestinian refugee camp in the country, that began in late July.
More than 30 people were killed in the fighting between forces loyal to Fatah, the faction led by Mahmoud Abbas in the West Bank city of Ramallah, and Islamist groups in the camp.
The escalation of violence was fueled by regional and intra-Palestinian power struggles.
All eight schools run by UNRWA, the UN agency for Palestine refugees, in Ein al-Hilweh were taken over by armed groups and "sustained significant destruction and damage," Dorothée Klaus, an UNRWA director in Lebanon, said in late September.
Other UNRWA facilities, including schools outside the camp, are being used by families displaced by the fighting.
More than 11,000 Palestinian refugee children in south Lebanon have been delayed in returning to school as a result of the violence in Ein al-Hilweh.
UNRWA schools in Yarmouk refugee camp on the outskirts of the Syrian capital Damascus opened for the first time in 11 years during September.
Known as the capital of the Palestinian diaspora, Yarmouk was previously the largest population center for Palestinian refugees in Syria and a hub of trade and commerce at the southern gate to Damascus.
The first mass displacement of residents occurred after rebel forces infiltrated the camp and government forces bombed it in December 2012. Yarmouk subsequently became a battleground in the country's long and bloody civil war.
Electricity and water supplies to the camp were cut and a complete siege was imposed by government forces and allied groups in July 2013. Dozens of people starved to death the following winter.
Islamic State fighters took control of most of the camp in April 2015.
In April 2018, the Syrian army declared victory after a month-long siege to purge the last fighters from Yarmouk, leaving much of the depopulated camp in ruins.
UNRWA said that at the beginning of the school year on 3 September, "students were greeted with traditional Palestinian zaghārīt [ululations], bagpipes and tears of joy from parents, who attended the event in droves."
Philippe Lazzarini, the director of UNRWA, said in September that the agency needed at least $170 million to continue to provide government-like services to millions of Palestinian refugees through the end of the year.
"The Palestine refugee issue has to be brought back on our collective political agenda," he said.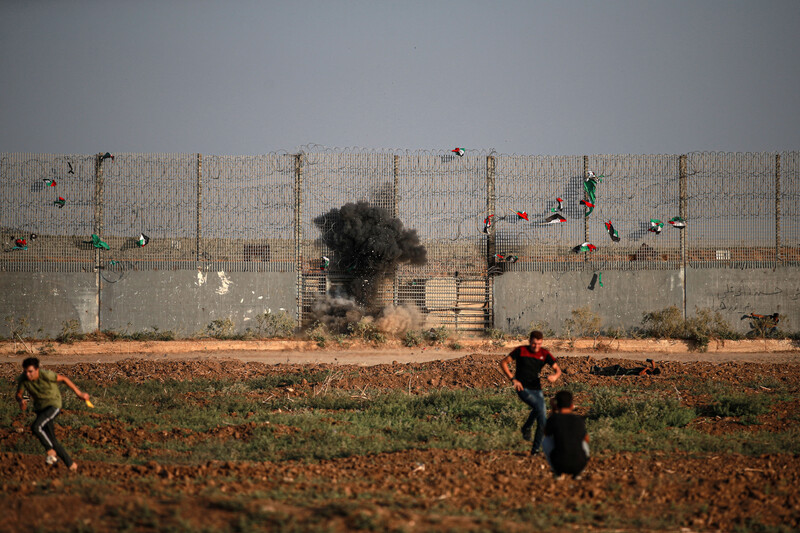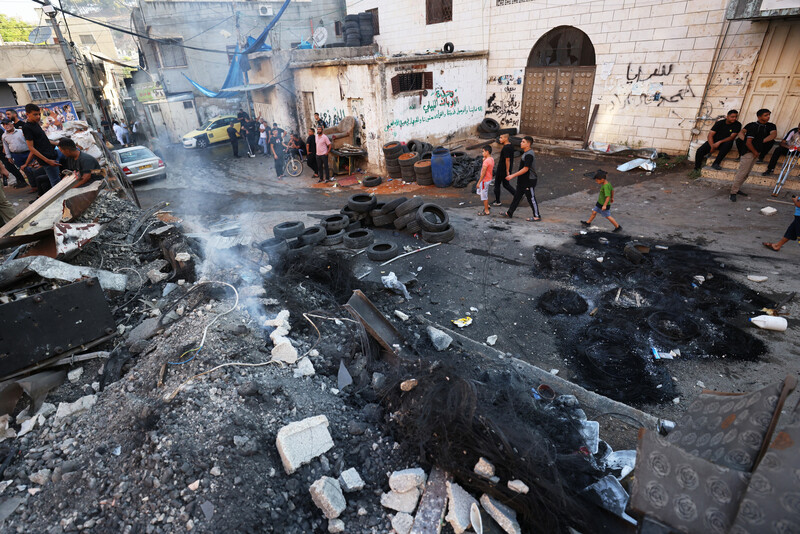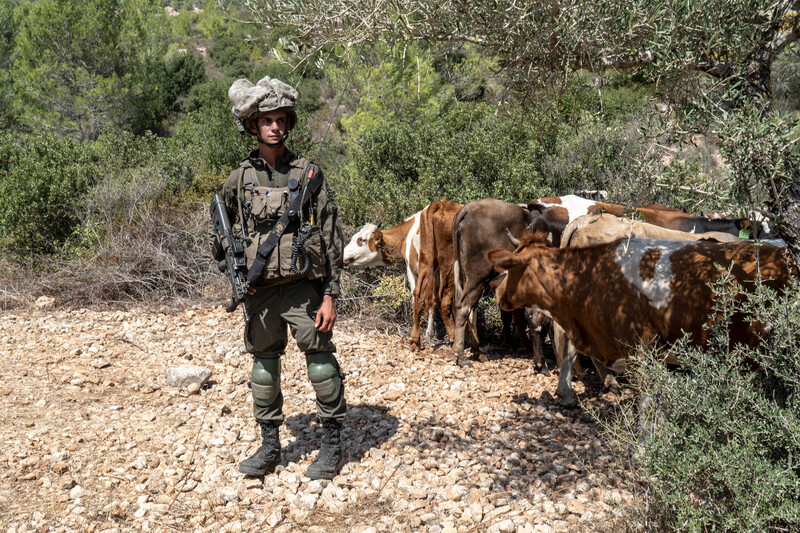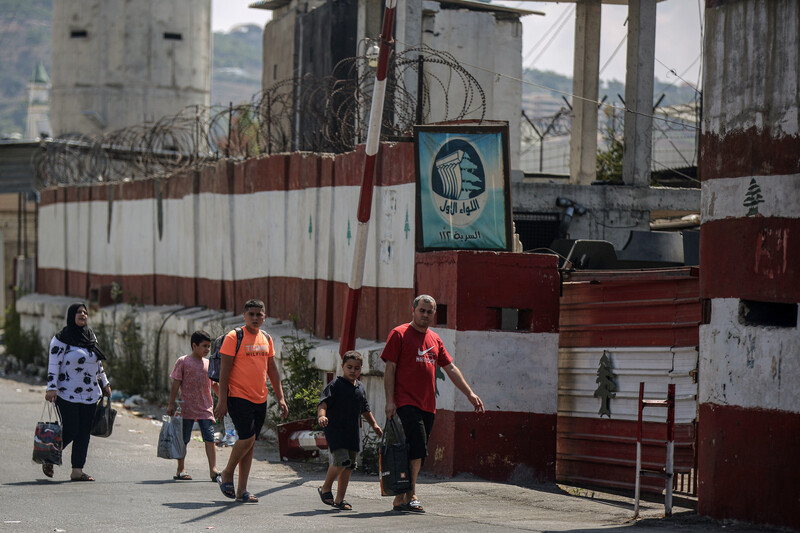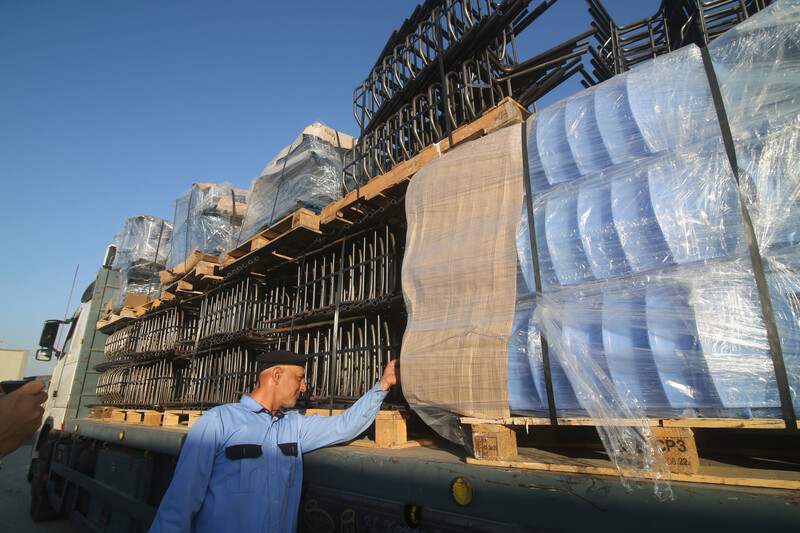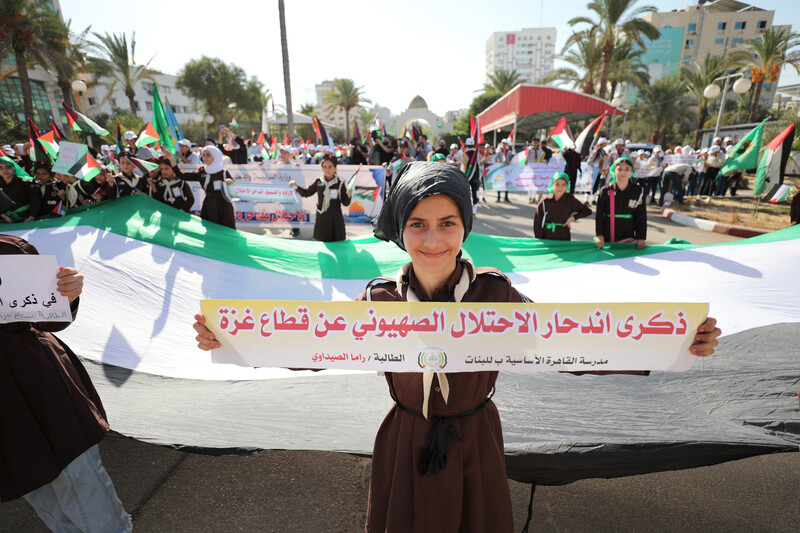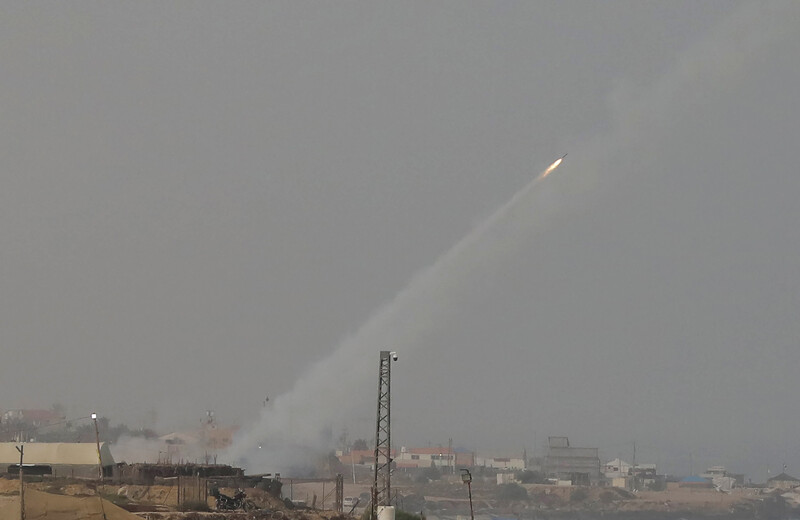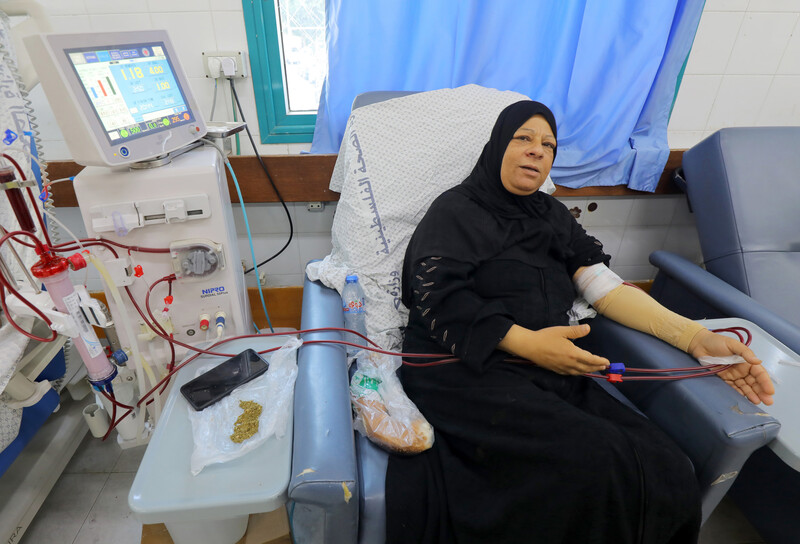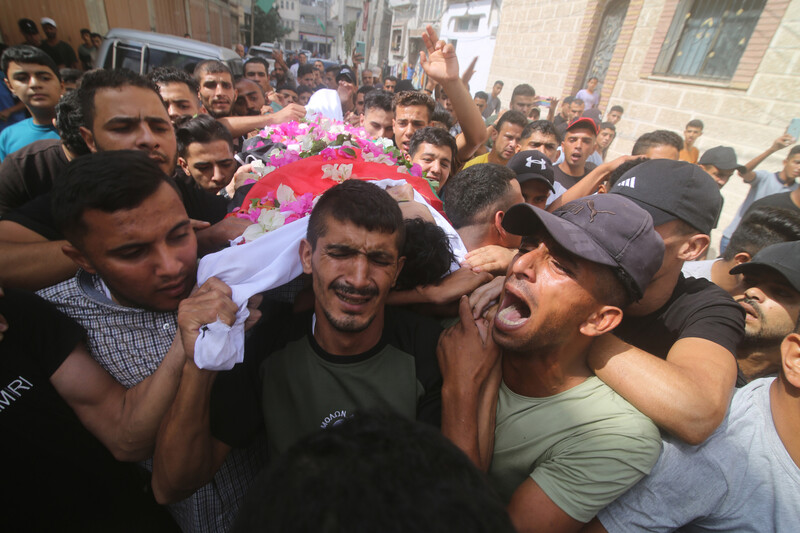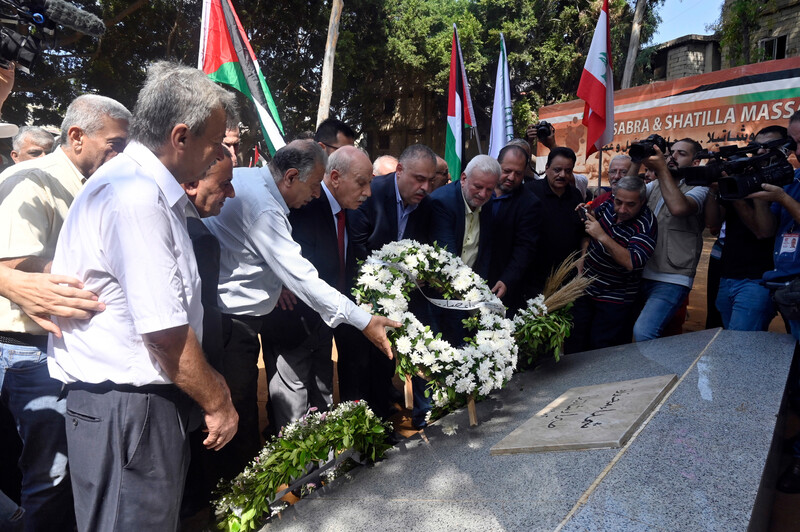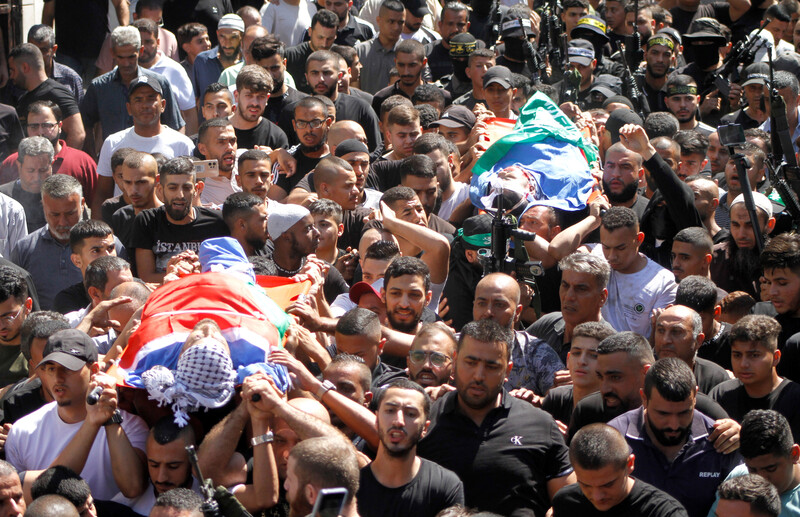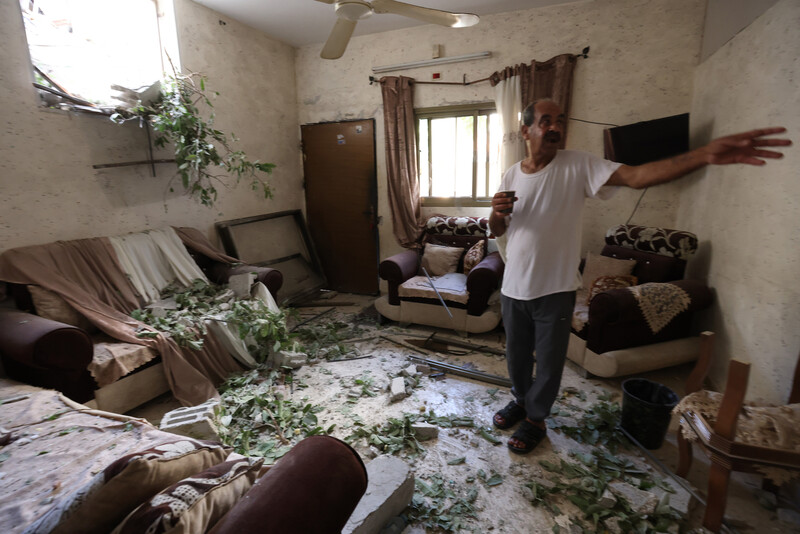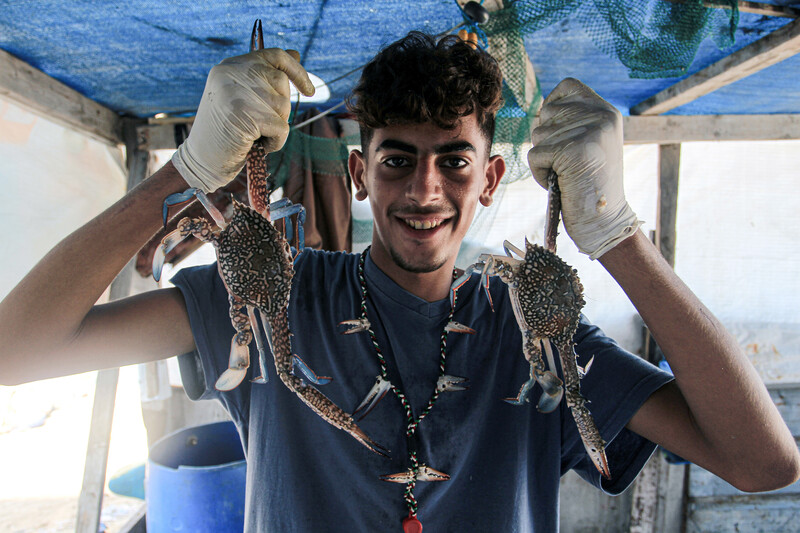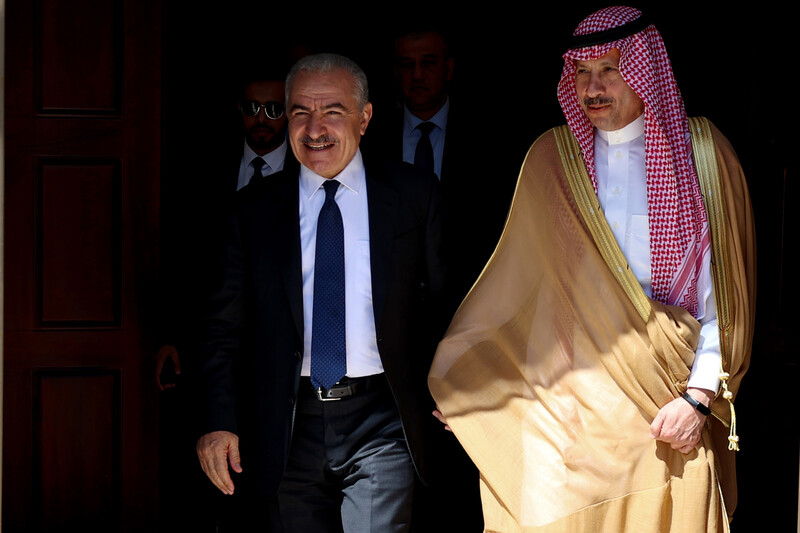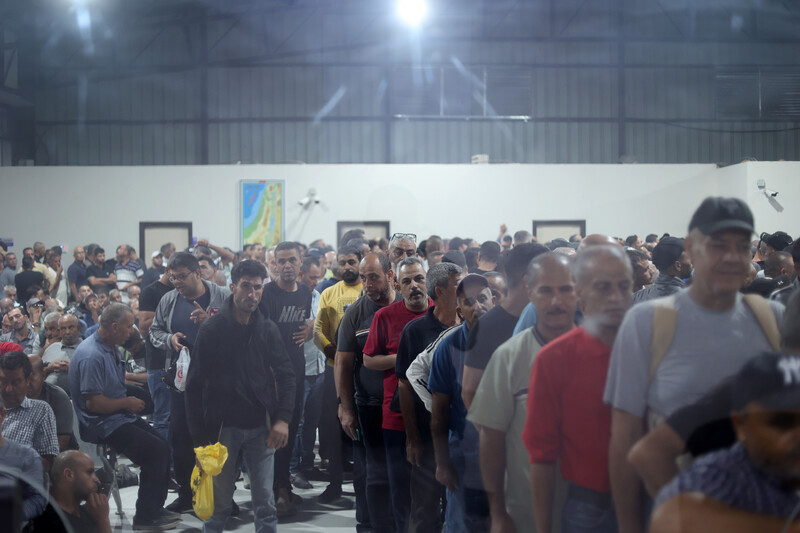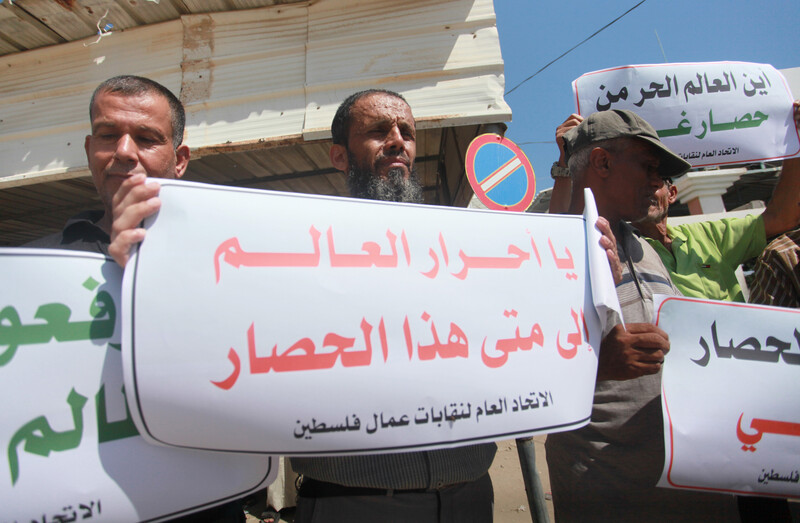 Tags