May 2021 marked a turning point in the Palestinian anti-colonial struggle for national liberation.
Israel, with its state-of-the-art military supplied and funded by Washington, was dealt a blow by the Palestinian armed resistance and unilaterally declared a ceasefire after 11 days of intense fire across the Gaza-Israel boundary.
Israel's repeated military offensives and siege on Gaza, aimed at isolating and disarming the resistance, have utterly failed as armed groups there have increased their arsenal, range and precision.
After each confrontation, the resistance in Gaza – led by the Qassam Brigades, the armed wing of Hamas – has improved its capacity and deterrence against the Israeli military.
The resistance has also strengthened its capacity to disrupt business as usual for settlers living in the communities from which Palestinians were expelled and not allowed to return, imposing an economic cost on Israel for its regime of colonization, apartheid and occupation.
Hamas has made it clear that Israel's attempts to push Palestinians out of Jerusalem will be met with fire from Gaza, defying Israel's efforts to fragment Palestinians geographically and politically.
Hasan Nasrallah, the leader of Hizballah, which forced Israel to withdraw from Lebanon in 2000 and defeated it militarily in 2006, warned in late May that the next Israeli attack on holy sites in Jerusalem would mean a regional war.
Meanwhile, Israel's system of oppression against Palestinians as a whole was shaken as Palestinians throughout their homeland protested in the face of both state violence and mob terror.
Palestinians on both sides of the Green Line demarcating Israel from the West Bank held a massive strike on a scale not seen in decades while global solidarity with Palestine swelled.
The Palestinian Authority, led by Mahmoud Abbas, who once proclaimed security coordination with Israel to be "sacred," sat on the sidelines while Palestinians demonstrated in unity to their opposition to Israel's colonial rule.
Sword of Jerusalem
Weeks of escalated violent repression and resistance in Jerusalem had increased at the start of Ramadan in mid-April and accelerated with the imminent forced evictions of Palestinian families from the Sheikh Jarrah neighborhood.
Those tensions came to a head on 10 May after Israeli police stormed al-Aqsa mosque while it was filled with worshippers, injuring hundreds.
Resistance groups in Gaza fired volleys of rockets towards Jerusalem that night for the first time since the summer 2014 war after a warning from Muhammad Deif, the leader of Hamas' armed wing, went unheeded by Israel.
That set off the decisive battle, dubbed the Sword of Jerusalem by Palestinian groups.
Israel began striking northern Gaza, where at least 20 Palestinians, including nine children, were killed on that first day of the most serious escalation since 2014.
For the next week and a half, Israel terrorized the more than two million Palestinians in Gaza, who are unable to flee to safety, with relentless airstrikes and artillery shelling, pounding the captive population there with greater intensity than before.
More than 250 Palestinians in Gaza, including at least 67 children, were killed during the 11 days of intense violence that ended with a ceasefire on 21 May.
The UN's human rights office said that 128 of those killed in Gaza were believed to be civilians and that 245 people, including 63 children, were killed by Israeli fire. Some Palestinians in Gaza were killed as a result of rockets that fell short.
Fourteen Palestinian families lost three or more members in a single attack as Israel targeted residential buildings, like it did in 2014, with more than 2,000 housing units in Gaza destroyed or severely damaged.
Some 113,000 people were displaced within Gaza, where two-thirds of the population are refugees, as a result of Israeli shelling and airstrikes. Some 8,500 people whose homes were rendered uninhabitable remained displaced after the ceasefire.
"An estimated 15,000 housing units sustained some degree of damage, as did multiple water and sanitation facilities and infrastructure, 58 education facilities, nine hospitals and 19 primary healthcare centers," the UN monitoring group OCHA said.
"The damage to infrastructure has exacerbated Gaza's chronic infrastructure and power deficits," OCHA added, "resulting in a decrease of clean water and sewage treatment, and daily power cuts of 18-20 hours, affecting hundreds of thousands."
UNRWA, the UN agency for Palestine refugees, said that two "deeply buried bombs" were found at one of its Gaza schools. The International Committee of the Red Cross estimated there to be "several hundred" pieces of unexploded ordnance across the territory.
Two members of the Qassam Brigades were killed on 2 June while attempting to dismantle unexploded ordnance at one of the group's bases in Gaza.
The government in Gaza, where the unemployment rate was already one of the highest in the world before the escalation, estimates that Israeli bombing caused $40 million in damage to factories and industrial facilities in the Strip and $22 million in damage to the energy sector, Al Jazeera reported.
Al-Haq, a Palestinian human rights group, said that by targeting water, sanitation and hygiene infrastructure, Israel is aiming to "render Gaza unlivable."
The group also said that Israel's attacks on Gaza's health centers, ambulance stations and the territory's only COVID-19 testing center "will have an enduring impact until reconstruction is achieved."
Al-Haq called on the International Criminal Court to investigate Israeli attacks on "critical civilian infrastructure" in Gaza, "in particular the targeting of health facilities and health personnel."
The press freedom watchdog Reporters Without Borders meanwhile called on the ICC to investigate Israeli airstrikes targeting towers housing more than 20 media outlets in Gaza.
One journalist was killed by Israeli bombing: Yousif Abu Hussein, a reporter for the Hamas-affiliated Voice of al-Aqsa radio, who died when his home was targeted in an airstrike.
The Committee to Protect Journalists, another international watchdog, suggested that Abu Hussein may have been deliberately targeted.
Palestinian armed groups fired thousands of rockets from Gaza during the 11-day escalation, killing 12 people in Israel.
One of those killed was a soldier and three were foreign workers. Two children were killed, including a Palestinian girl who died along with her father in Dhamas, a village not recognized by the Israeli government and therefore not provided with bomb shelters.
Palestinians on both sides of the Green Line demarcating Israel and the West Bank rose up while Israel was pounding Gaza.
During that period, 27 Palestinians were killed by Israeli forces in the West Bank and two Palestinians, including a child, were killed by police and an armed civilian in Israel.
Israeli forces killed 12 Palestinians in the West Bank on 14 May, the deadliest day there since the Israeli military invaded several cities in 2002.
In addition, four Palestinians were killed by Israeli forces in the West Bank during May before the escalation, and two more were shot and fatally wounded after the ceasefire, including a 17-year-old boy gunned down by police in Jerusalem in what may amount to an extrajudicial killing.
A Palestinian man died on 2 June from injuries sustained when he was shot by Israeli forces during a protest in May.
Protests were also held in Lebanon and Jordan along those countries' borders with Israel. Israeli soldiers shot and killed Mohammad Tahhan, 21, after he attempted to cross a fence at the Lebanese border.
Israeli crackdown
Israel launched a mass arrest campaign against Palestinians in both Israel and the West Bank.
Between 13 April – the beginning of Ramadan – and 31 May, occupation forces arrested 2,800 Palestinians in the West Bank, including Jerusalem, and Israel, according to Addameer, a human rights group.
Six hundred Palestinians were arrested during night raids on homes in the West Bank during that period, among them 12 women, 38 children, two journalists and six Palestinian Legislative Council candidates and two former legislators.
Israel arrested hundreds of Palestinian citizens in a highly politicized campaign of revenge, with Israeli police forces "invading communities" in a manner which resembled "full-scale military operations," according to Adalah, a human rights group.
The 10 May siege on al-Aqsa that set off 11 days of military confrontation came after Palestinians celebrated a humiliating Israeli setback earlier in the day: the cancelation of the annual Jerusalem Day march during which ultranationalists celebrate Israel's capture of the city in the 1967 War.
Also that day, Israel's high court postponed a hearing on the forced expulsion of eight Palestinian families from the homes in which they've lived for decades in the Jerusalem neighborhood of Sheikh Jarrah to make way for Jewish settlers.
In the weeks leading up to 10 May, beginning at the start of Ramadan, Israeli forces cut wires to speakers broadcasting the call to prayer from al-Aqsa mosque. Authorities also put barriers around the Damascus Gate to Jerusalem's Old City, a site of great social and cultural significance, assaulting Palestinians and preventing their assembly.
Israeli settlers meanwhile roamed the streets of Jerusalem chanting "death to Arabs" and attacking Palestinians. Israeli forces prevented buses carrying Palestinians with Israeli citizenship from traveling to al-Aqsa mosque, forcing worshippers to walk.
The Palestine Red Crescent Society recorded nearly 1,000 injuries in Jerusalem between 7 and 12 May as militarized Israeli police attacked Palestinian worshippers with wastewater, tear gas, sound bombs and rubber bullets.
Israeli violence and repression against Palestinians did not end with the declaration of a ceasefire on 21 May.
Israeli police attacked worshippers at al-Aqsa mosque mere hours after the ceasefire took effect. Israel also launched a massive arrest campaign targeting Palestinians with Israeli citizenship and killed and seriously injured Palestinians in the West Bank, including children.
Israel also tightened its siege on Gaza, denying hundreds of Palestinians with urgent medical needs from leaving the territory to access treatment in West Bank and Israeli hospitals, leading to the death of at least one patient.
Israel has also halted the delivery of fuel to Gaza's only power plant as part of its siege of collective punishment, reducing the availability of electricity to four to six hours a day.
Al Mezan, a human rights group in Gaza, said that Israel's ban on the entry of humanitarian aid to Gaza was "further exacerbating the already desperate humanitarian conditions" in the besieged territory.
Repairing the damage wrought by Israel in Gaza during May will take years and cost billions of dollars.
Benny Gantz, Israel's defense minister, has sought to condition reconstruction on the return of two Israeli civilians and the remains of two soldiers held in Gaza.
Israeli leaders have also suggested that they'd try to obstruct aid to the Palestinian Authority in the West Bank unless the latter drops its war crimes investigation petition at the International Criminal Court.
That justice tribunal began formally investigating suspected war crimes in the West Bank and Gaza earlier this year.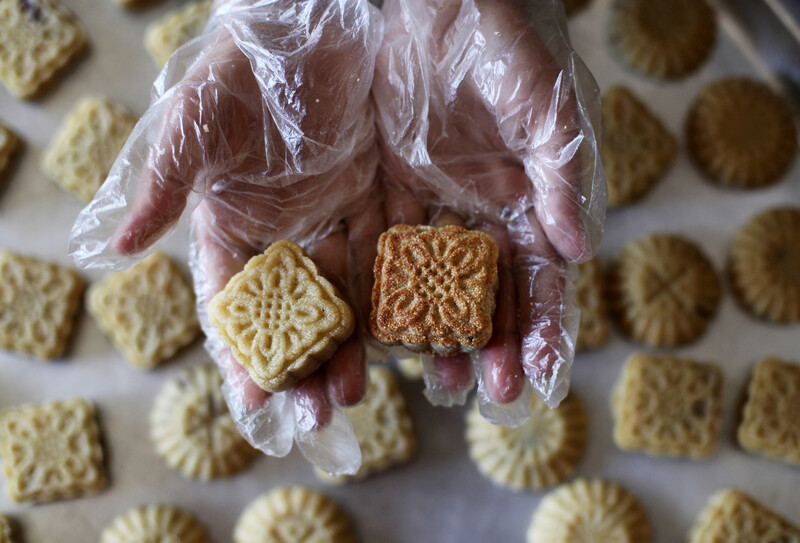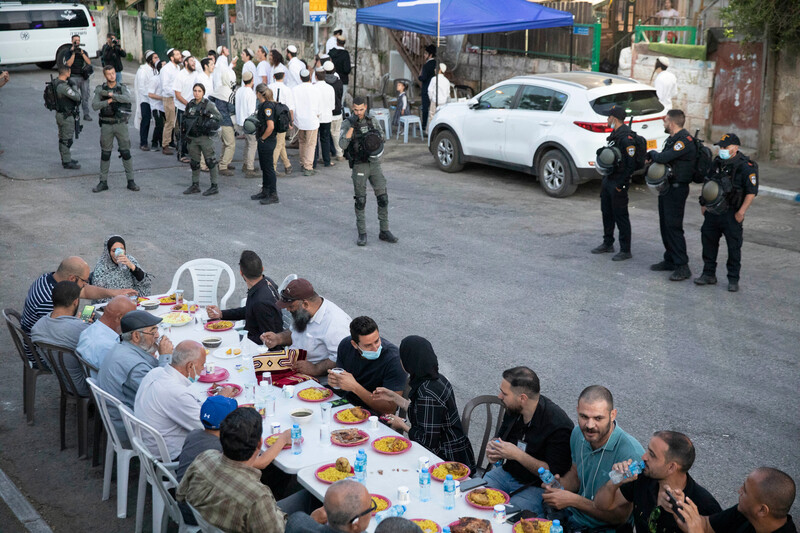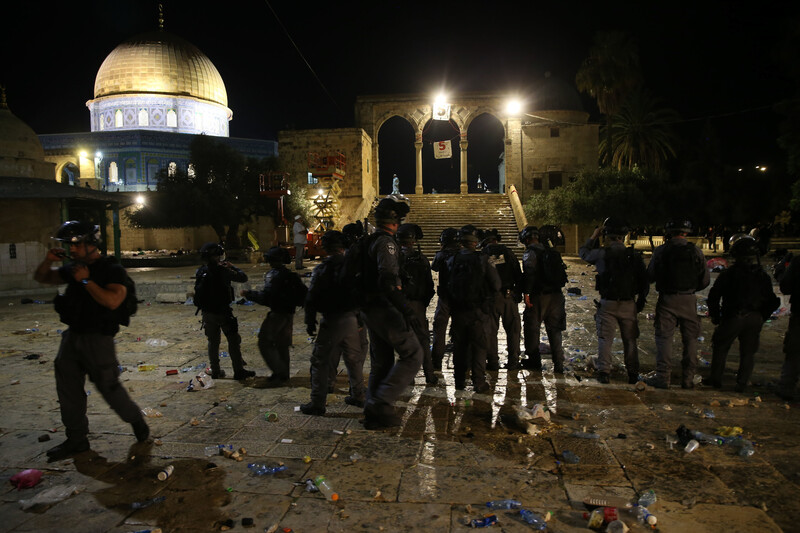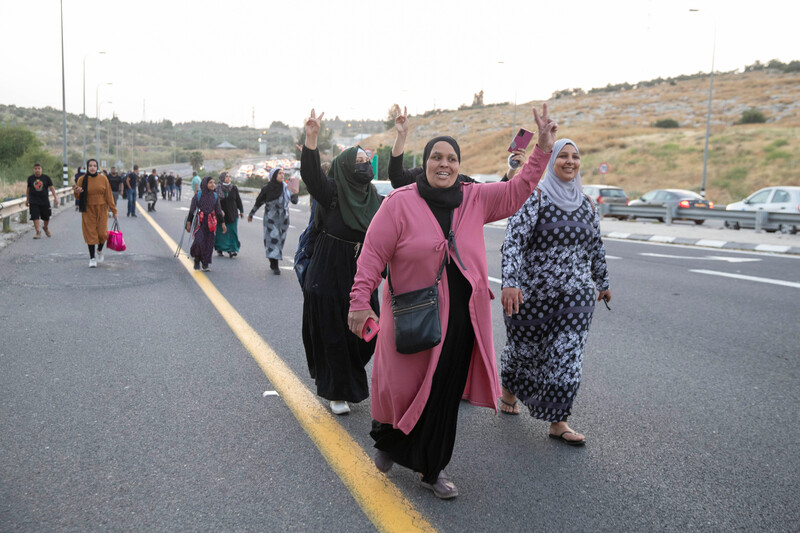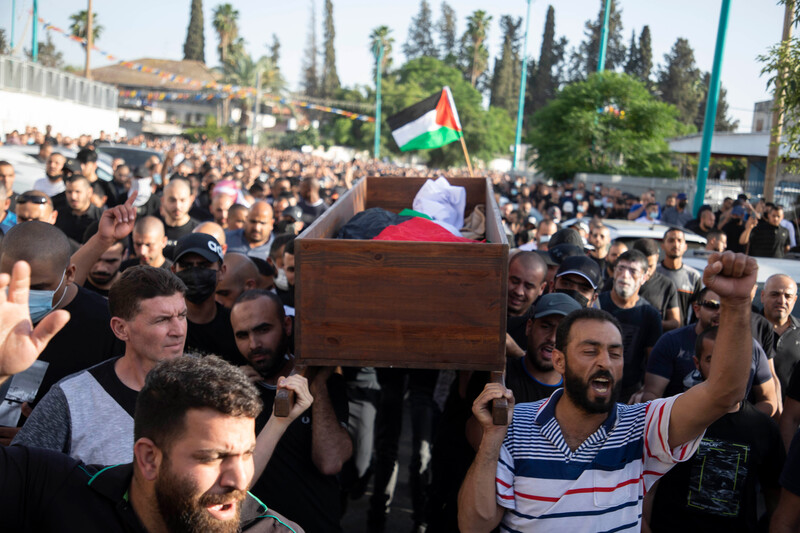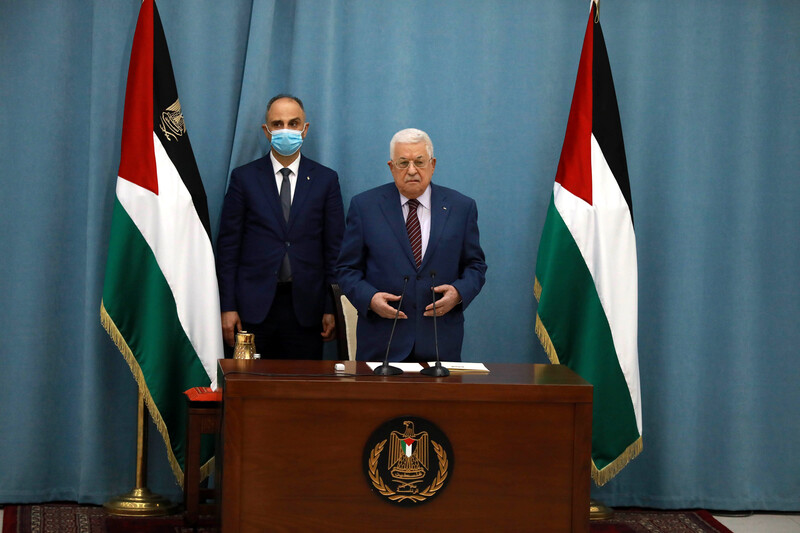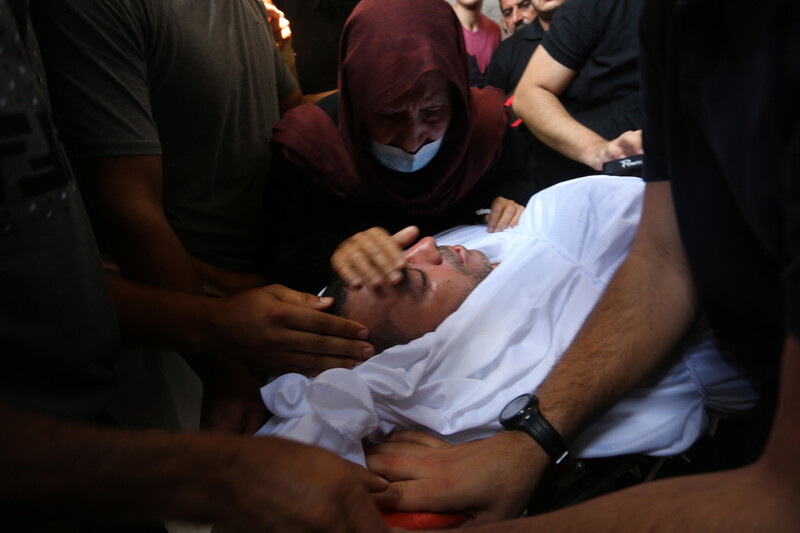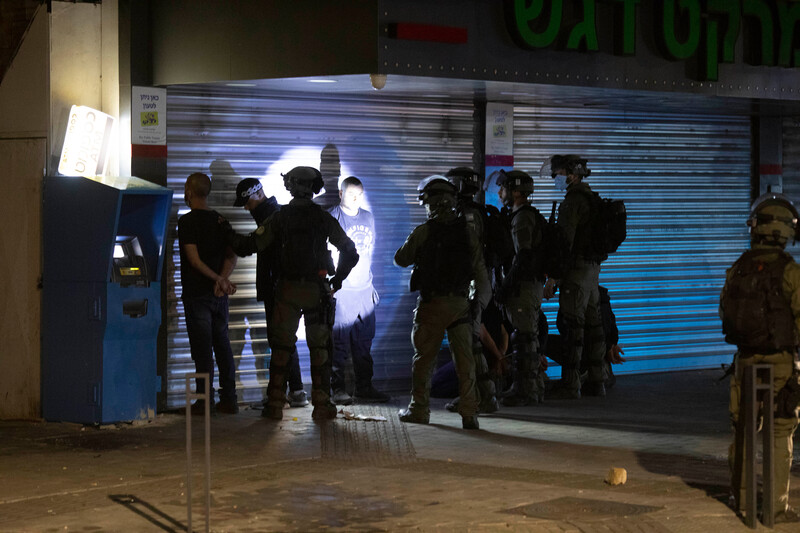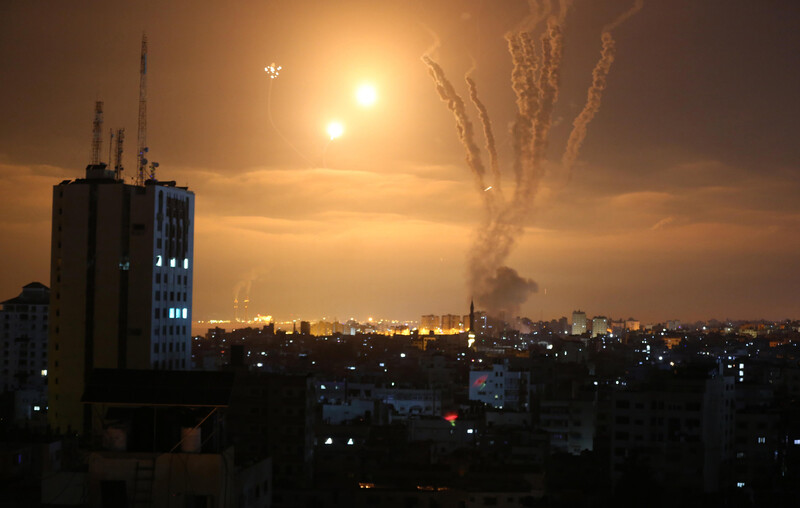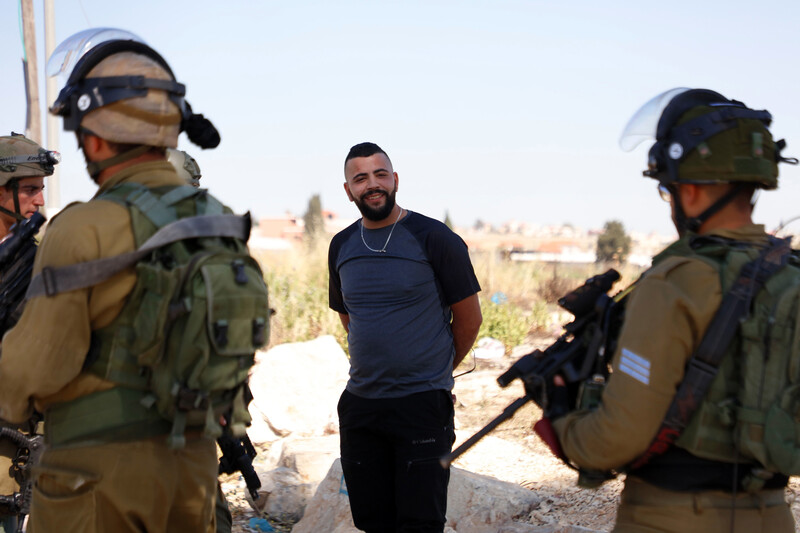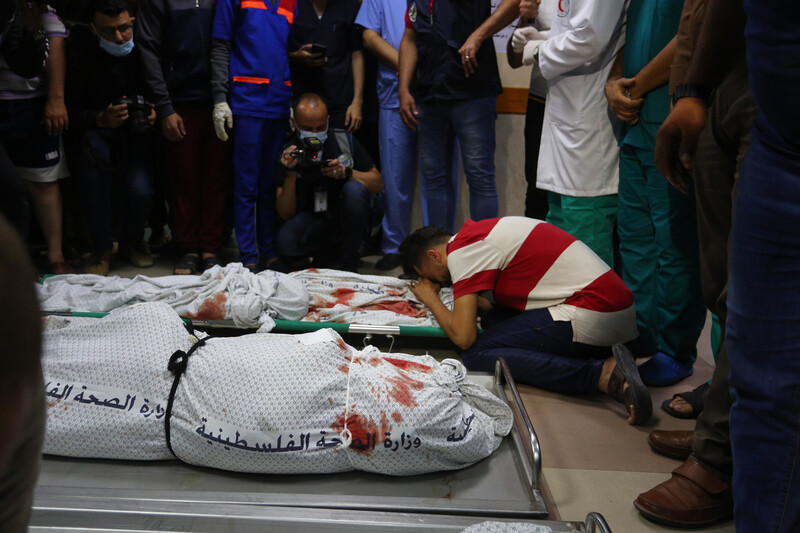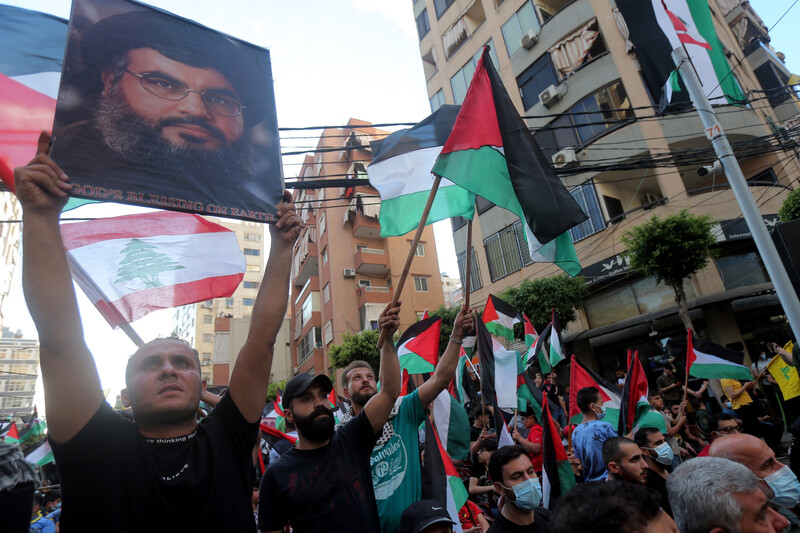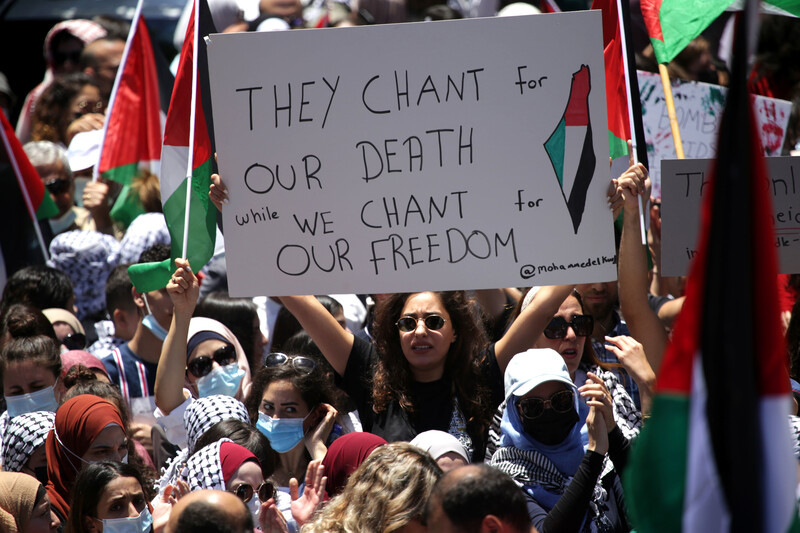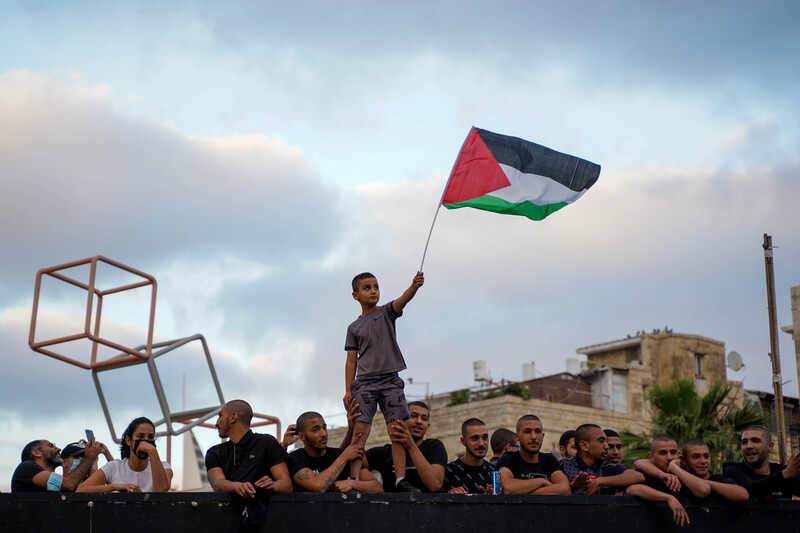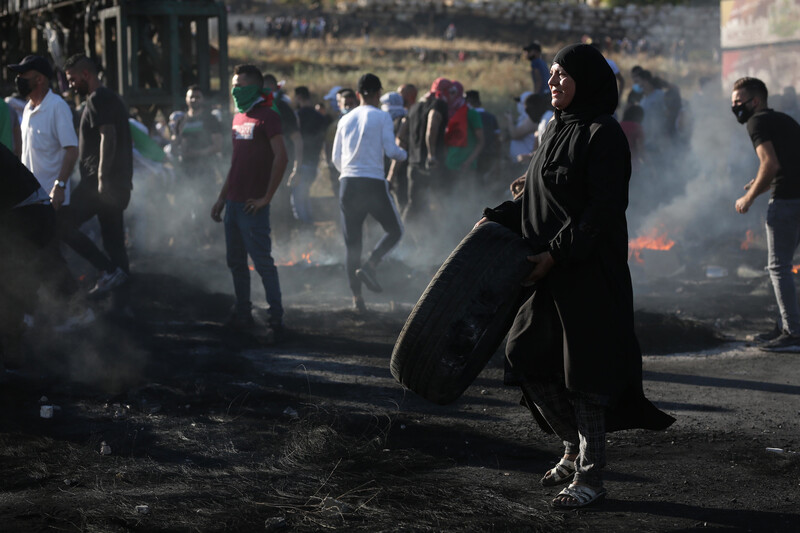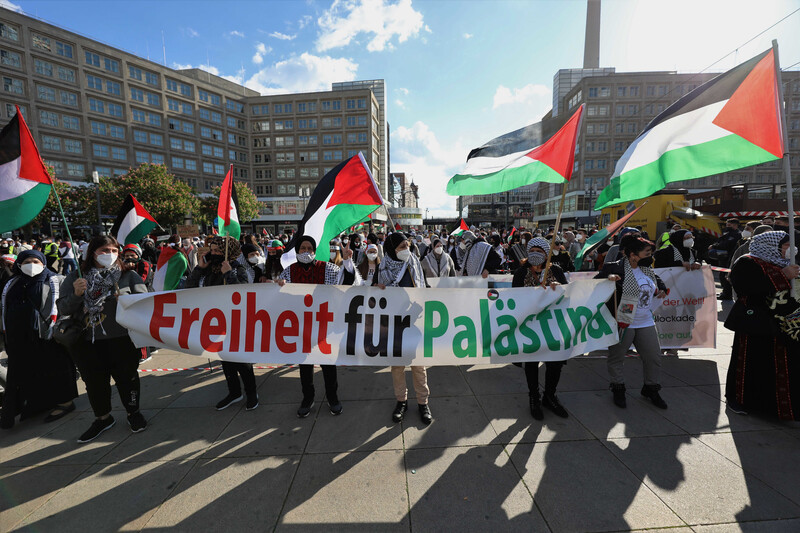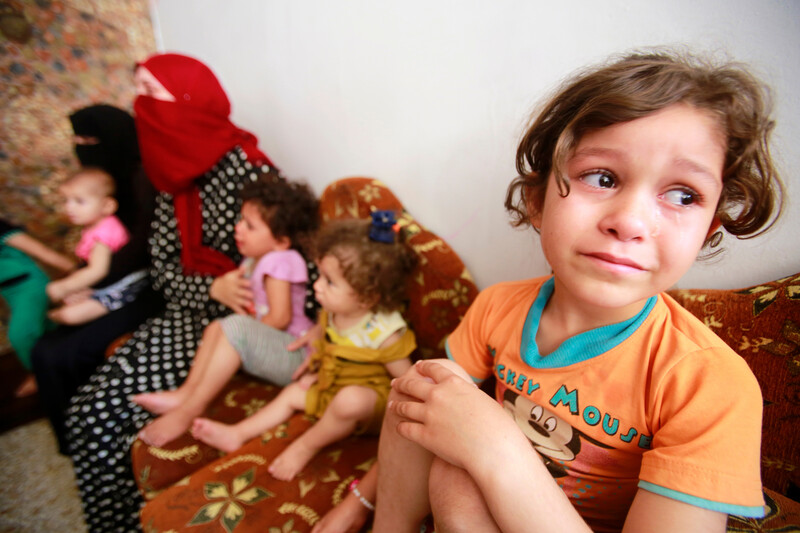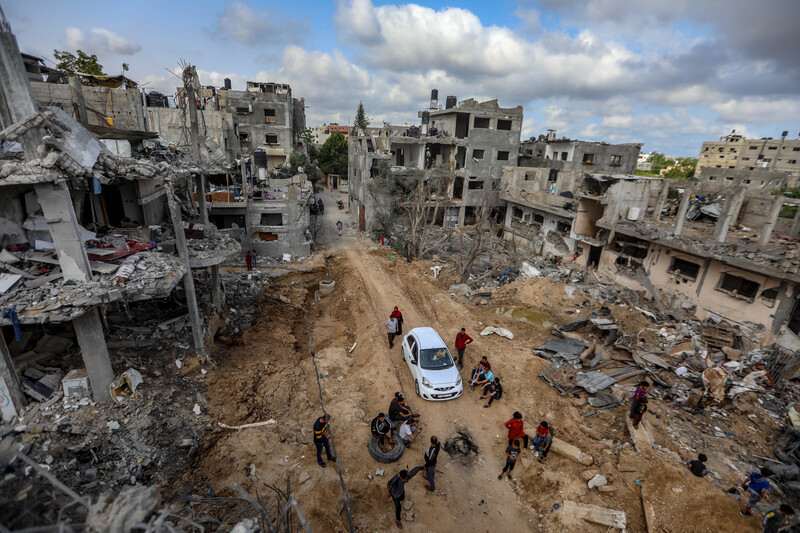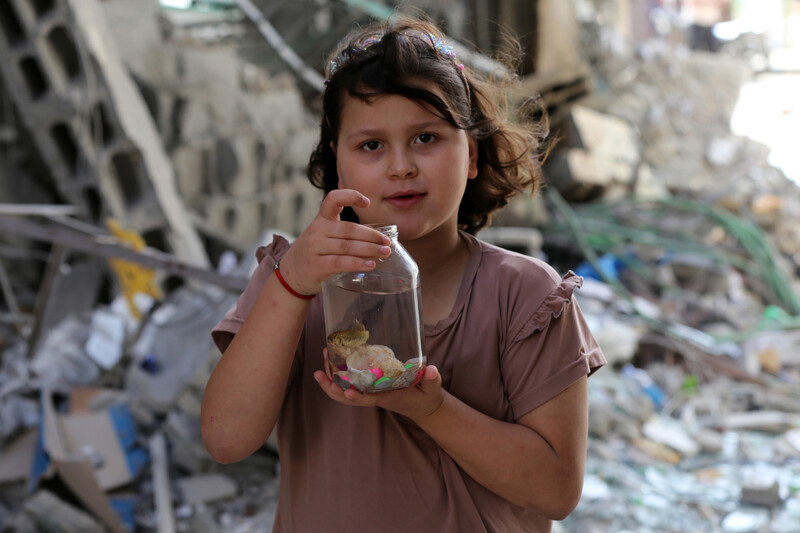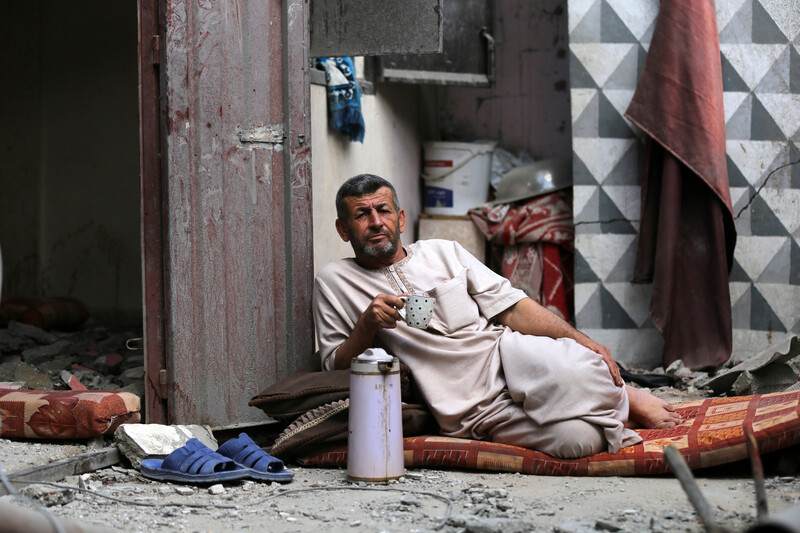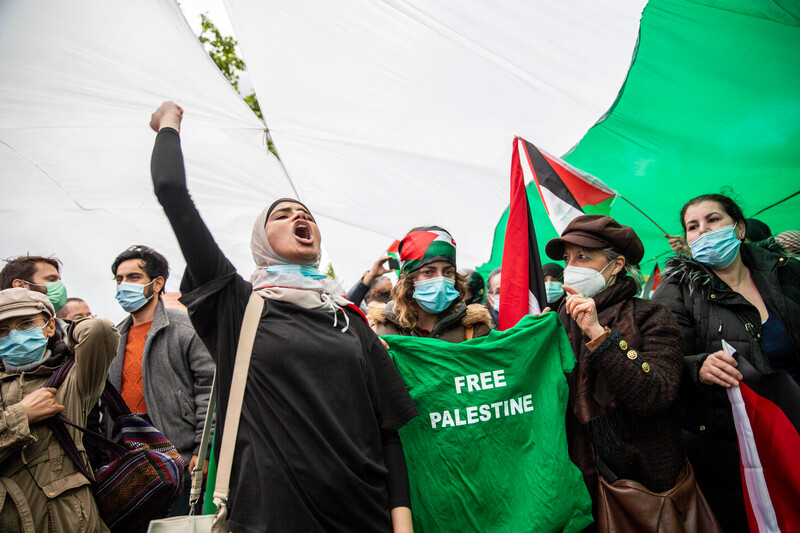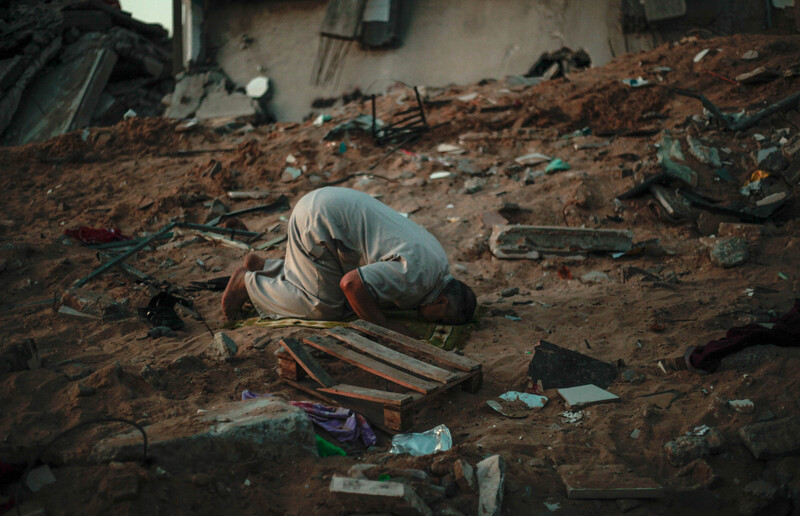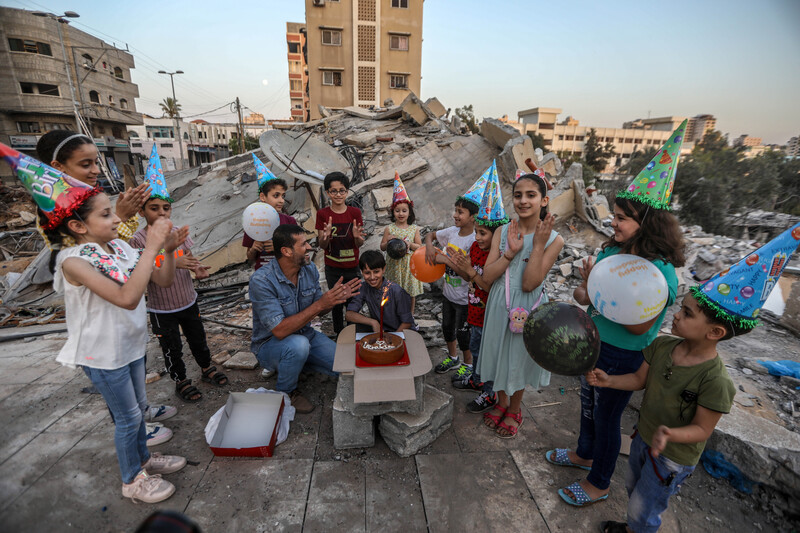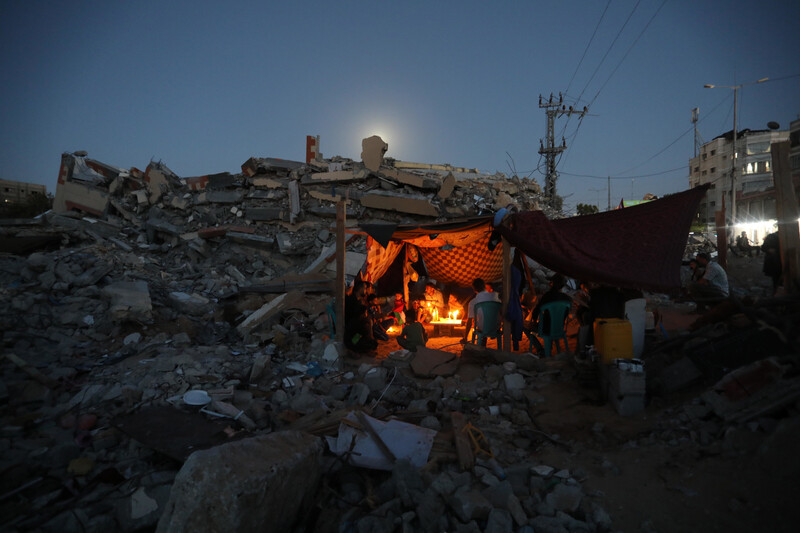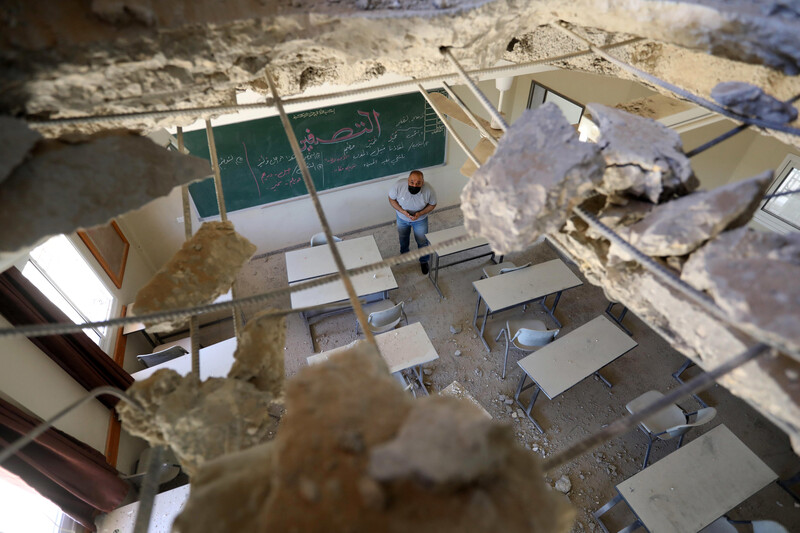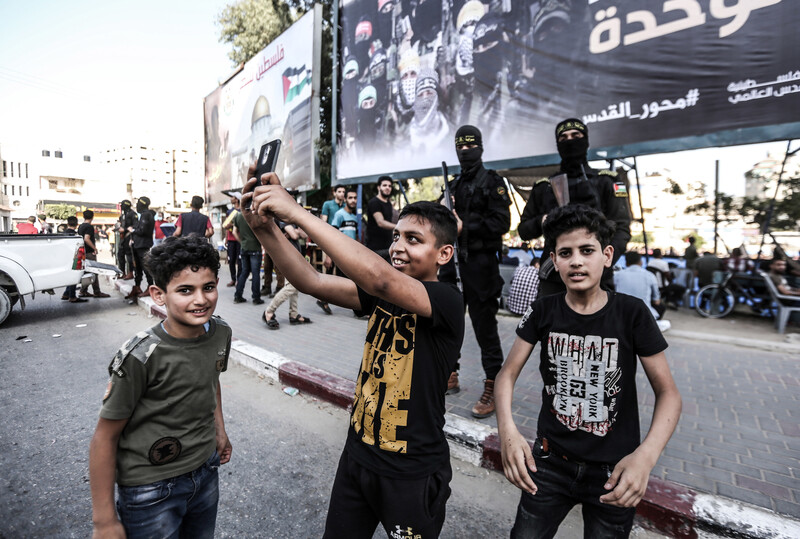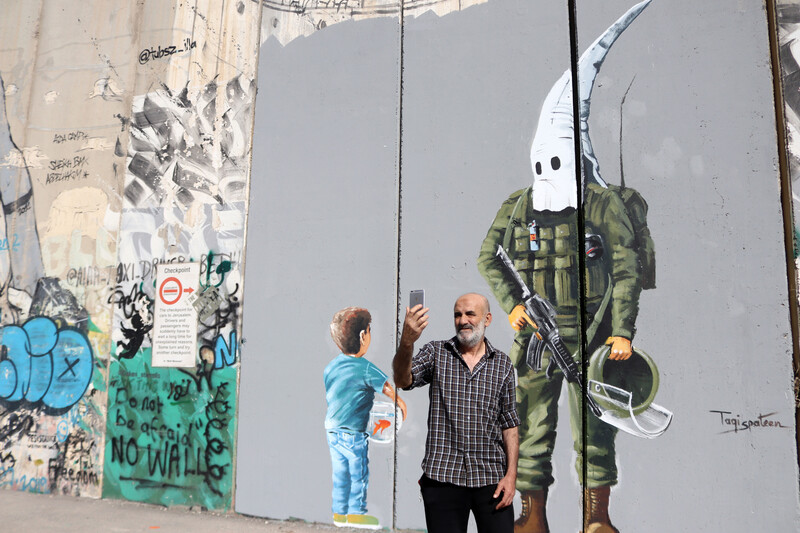 Tags