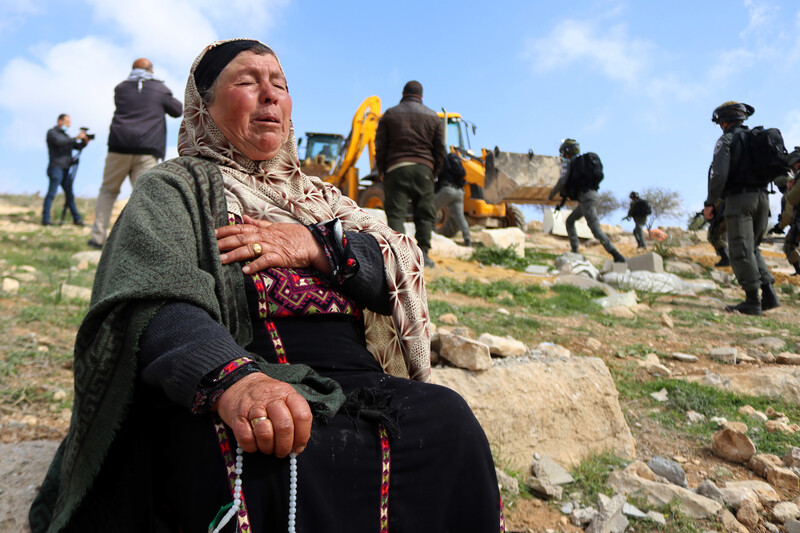 Israeli forces killed at least two Palestinians and injured several more during March. The month also saw a general election in Israel and the announcement of a war crimes investigation by the International Criminal Court.
Atef Yusef Hanaisheh, 45, was participating in a demonstration against settlement expansion in the occupied West Bank village of Beit Dajan, east of Nablus, on 19 March when he was shot in the head and killed by soldiers.
Residents of Beit Dajan have been holding weekly demonstrations after an Israeli settler set up an outpost on village land last September.
At least five Palestinians in the West Bank have been killed by Israeli fire so far this year.
Also in March, Israeli police shot and killed a Palestinian man reportedly experiencing a mental health crisis in Haifa. The family of the slain man, identified as 33-year-old Munir Anabtawi, had reportedly called the police asking for help.
"Police said they responded to a report of a man acting erratically," the Associated Press reported. "In a statement, they said the man tried to stab them and lightly wounded one officer. The man was shot, taken to a hospital and pronounced dead."
His family said he was shot five times in the confrontation.
On 24 March, a Palestinian laborer from the West Bank who lacked a permit to work in Israel died after falling into a shaft while being chased by Border Police at a construction site in Tel Aviv.
Kav LaOved, a workers' defense group, said his death had been "unnecessary."
"Officers are not allowed to chase the employee under these circumstances, especially since the worker didn't pose a threat," the group said.
Fishers killed in explosion
In Gaza, three Palestinians belonging to the same extended family were killed in an explosion on 7 March while fishing off of the coast.
Human rights groups attributed the explosion to nearby Palestinian resistance training activity. Gaza's interior ministry said the fishers were killed after hauling an Israeli military drone in their nets.
The interior ministry said that "parts of an Israeli quadcopter drone that carried explosives were discovered" in the fishing boat's nets, Reuters news agency reported. Israeli forces had attacked a Palestinian fishing boat off of Gaza's waters on 22 February.
Israel denied responsibility for the explosion that killed the fishers.
Eleven Palestinian fishers have been killed off of Gaza's coast since 2016 – six by the Israeli navy and two by Egyptian forces – according to the human rights group Al-Haq.
Al-Haq attributed the killing of the three fishers in March to "a drone strike by Palestinian armed groups during a training exercise."
Israeli forces opened fire towards Gaza fishers multiple times during March.
On 5 March, two fishers were shot and injured after their "boat had malfunctioned and was pulled by currents towards the 6 nautical mile limit" imposed by Israel.
Al-Haq has called on the chief prosecutor of the International Criminal Court to "investigate individuals including corporate agents who have maintained the blockade and closure" of the Gaza Strip.
The ICC had opened a formal investigation into war crimes in the West Bank and Gaza Strip, chief prosecutor Fatou Bensouda announced on 3 March.
The specter of an indictment at The Hague did not deter Israeli lawmakers from openly admitting their intent to perpetrate war crimes in order to curry the West Bank settler vote on the eve of Israel's general elections, held on 13 March.
The transfer of Israel's civilian population into occupied territory is a violation of international law and a war crime.
Israeli Prime Minister Benjamin Netanyahu's right-wing alliance failed to win an overall majority at the polls – the fourth election in two years.
"Vaccine apartheid"
Palestinians living in the same territory as Israeli settlers are unable to vote in the elections of the state that rules over them.
Nor are they eligible to receive the vaccines provided by Israel to its civilian population living in the West Bank.
Israel's "vaccine apartheid" was also discussed during a parallel event to the UN Human Rights Council's 46th session in March.
"The disparity in access to vaccines – with Palestinians having very little access and Israel leading the world in vaccine coverage – is a direct result of the apartheid and colonial aspects that characterize its occupation," Nuriya Oswald, an international law expert with the Gaza-based rights group Al Mezan, stated.
As the occupying power, Israel is obliged by international law to provide inoculations to the 5 million Palestinians living under its military rule.
Israel did begin providing vaccines to more than 100,000 Palestinians who work in its factories and construction sites and inside its settlements.
Omar Shakir, a program director at Human Rights Watch, observed that "vaccinating only those Palestinians who come in contact with Israelis reinforces that, to Israeli authorities, Palestinian life only matters to the extent it affects Jewish life."
Six Israeli and Palestinian human rights groups petitioned Israel's high court during March, demanding that the state ensure the provision of vaccine doses to Palestinians in the West Bank and Gaza.
At the close of the month, the International Committee of the Red Cross warned that there was a near-25 percent positivity rate of COVID-19 in Gaza. "There are only enough vaccines for a few thousand people," the group said.
As of 25 March, fewer than 30,000 Palestinians had been vaccinated in the West Bank and Gaza.
There were around 24,500 active cases of COVID-19 in those territories as of 30 March.
Nearly 2,900 Palestinians in the West Bank and Gaza have died from the disease so far.
"The most vulnerable people"
Philippe Lazzarini, the head of UNRWA, the UN agency for Palestine refugees, said that 45,000 Palestinian refugees who fled Syria to Jordan and Lebanon are "amongst the most vulnerable people as both countries struggle with the impact of COVID-19."
More than half of the Palestinian refugee population in Syria was displaced at least once during the conflict that engulfed the country following the protests that began there 10 years ago this March.
There were more than 550,000 Palestinian refugees in Syria before the war. Some 120,000 have fled the country, mainly to Lebanon and Jordan.
A decade after the outbreak of armed conflict in Syria, "some 600 families have recently returned to Yarmouk camp," Lazzarini stated.
That camp – long considered the capital of the Palestinian refugee diaspora – lies in ruins after years of siege and fighting for control over the southern gateway to Damascus.
Lazzarini meanwhile called for funding to rebuild homes destroyed in northern Lebanon's Nahr al-Bared refugee camp in 2007.
Palestinians displaced by fighting between insurgent armed groups and the Lebanese army are still living in "unsanitary temporary shelters" and are still waiting for "decent housing [more than] 14 years after losing their homes," Lazzarini said.
This article was updated after publication to correct the spelling of Munir Anabtawi's first name.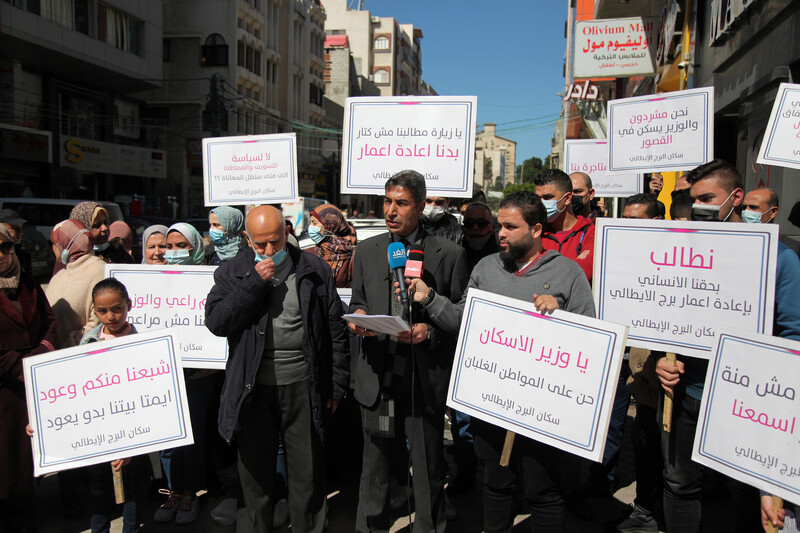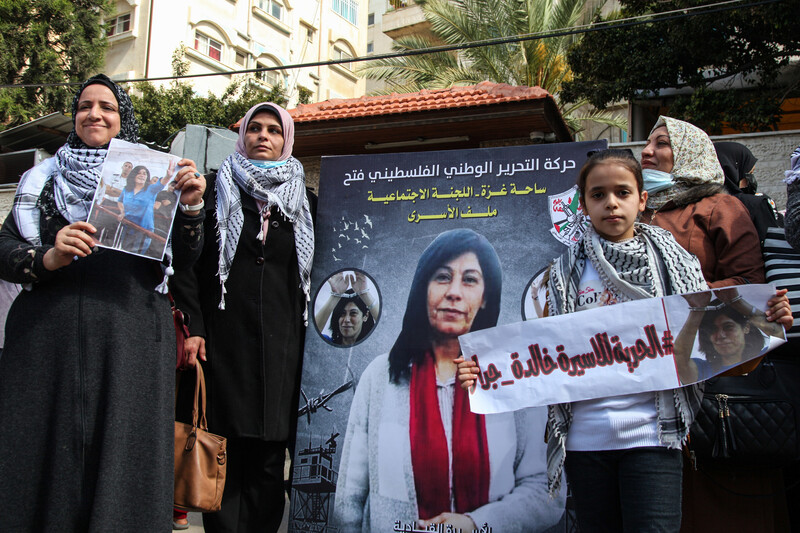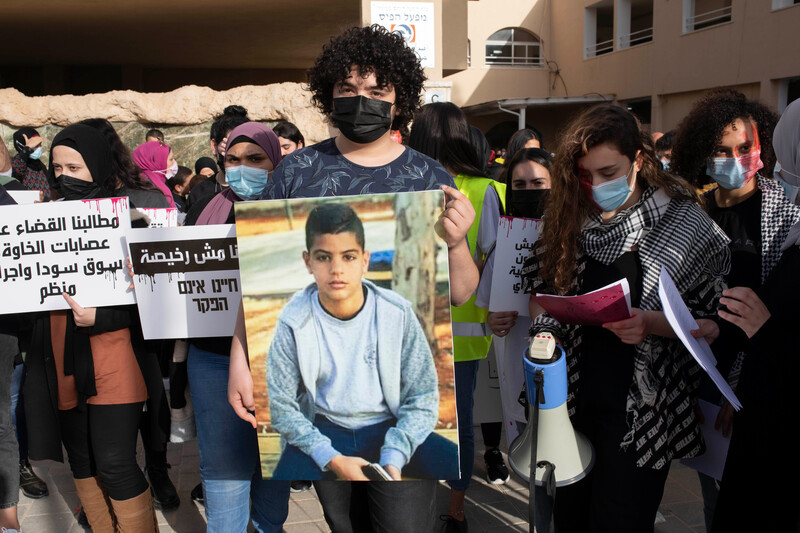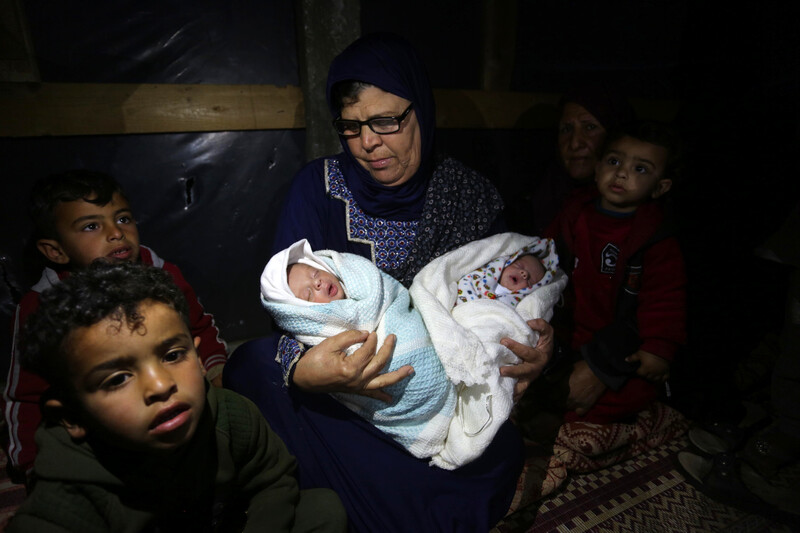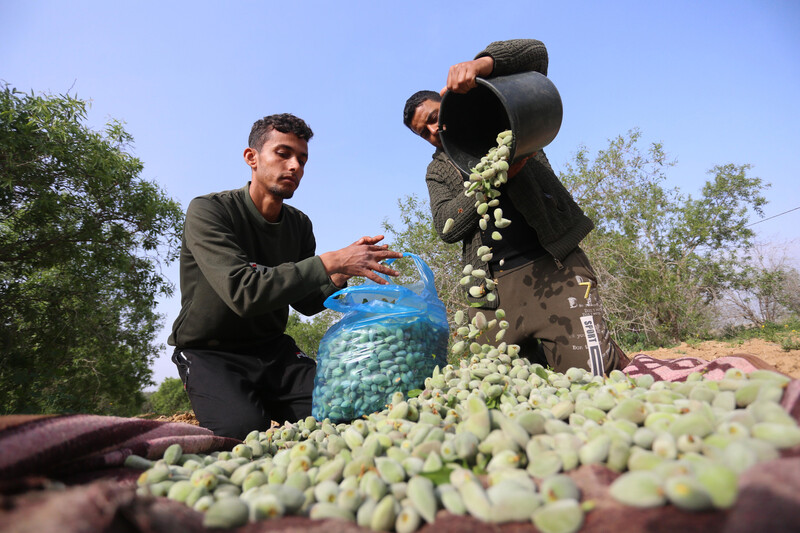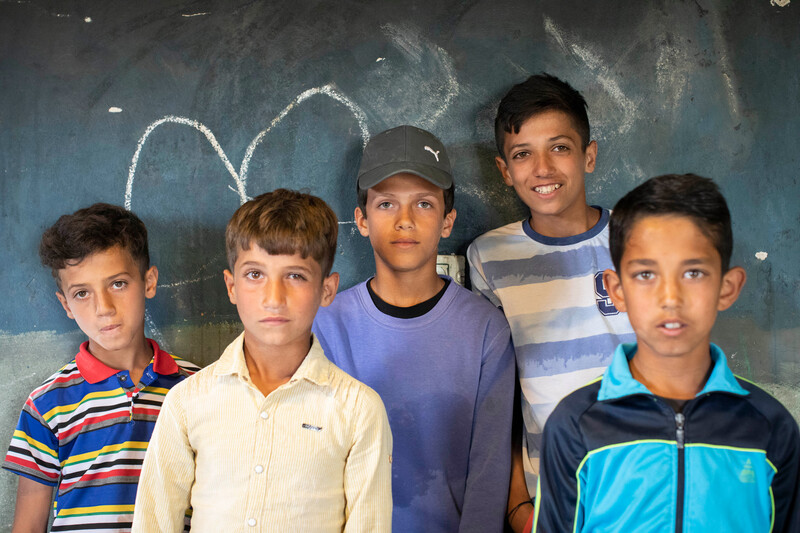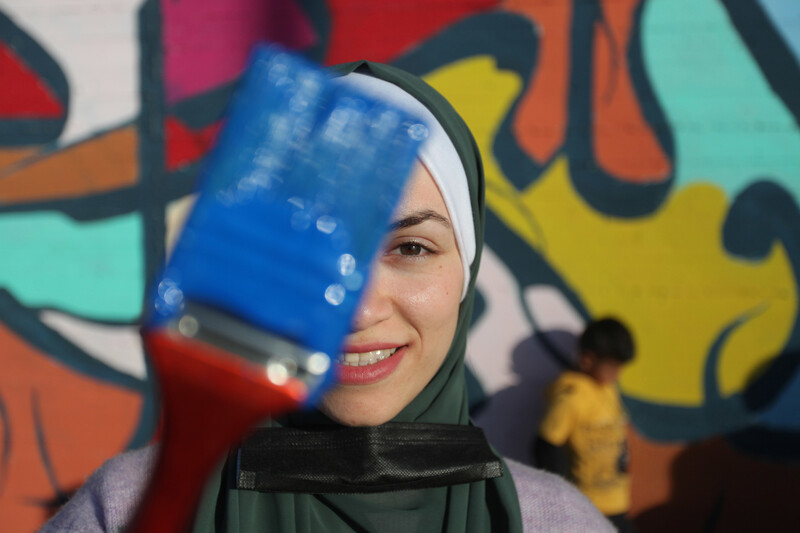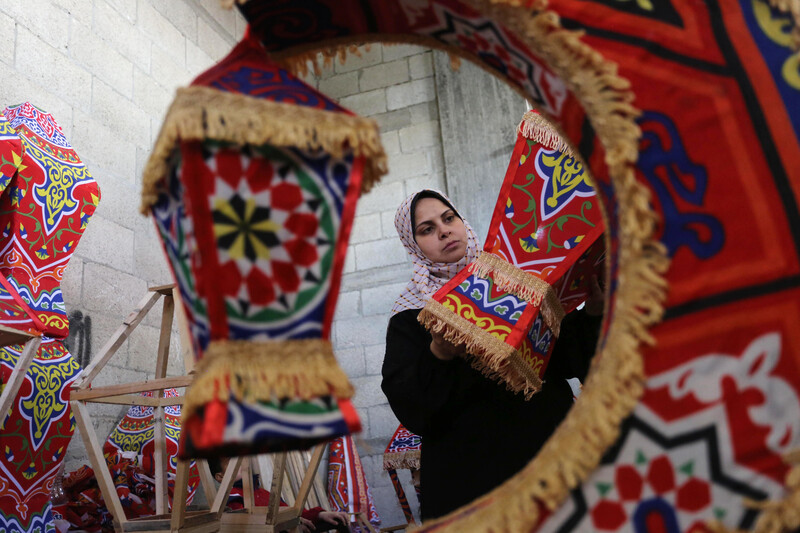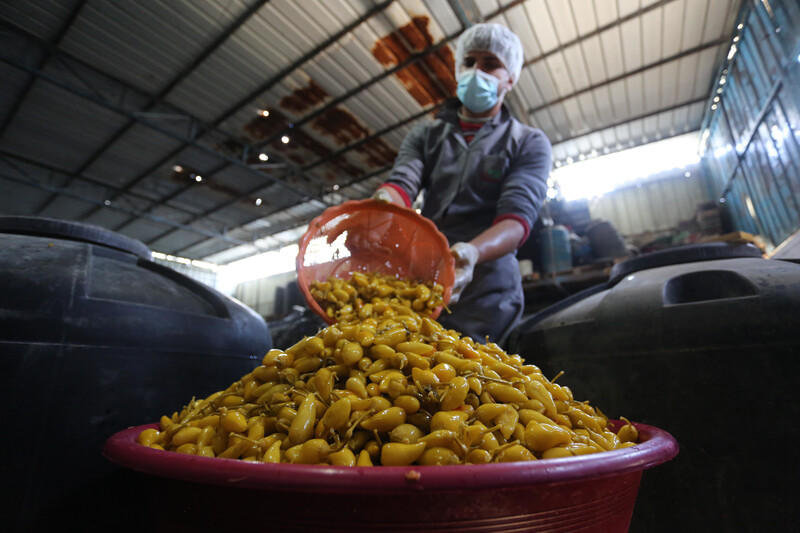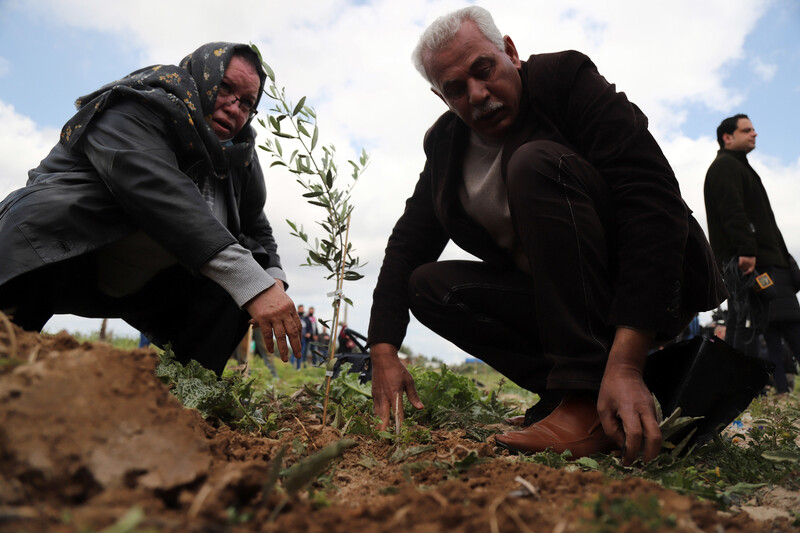 Tags