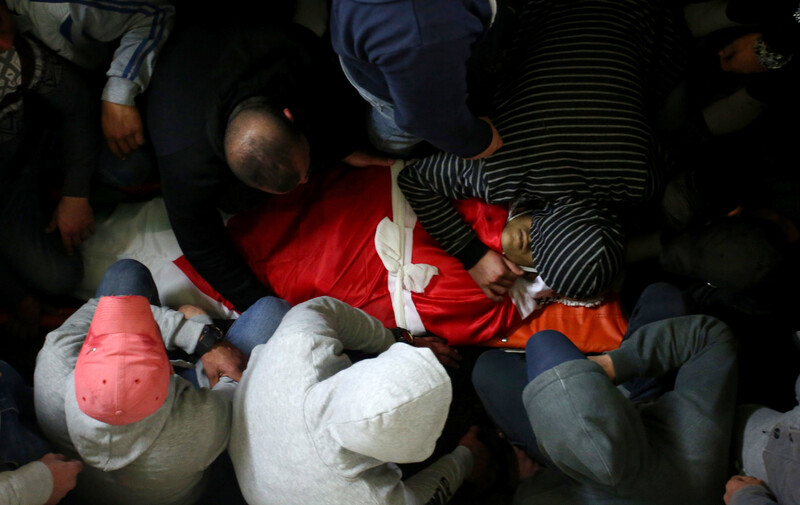 Israeli forces killed nine Palestinians during the month of February, bringing the total number of Palestinians slain this year to 16 (a Gaza farmer was shot dead on 3 March).
An Israeli settler was fatally stabbed by a Palestinian during the month; he was the second Israeli to be killed by Palestinians so far this year.
Four of the Palestinians killed in February were slain during search and arrest operations.
Ahmad Samir Mahmoud Abu Ubeid, 18, was shot in the head while confronting soldiers during a raid in pursuit of Ahmad Nasser Jarrar in the northern West Bank village of Burqin on 3 February.
Jarrar, who Israel suspected of involvement in the shooting death of a settler in January, managed to evade occupation forces for nearly a month before he was killed in what may amount to an extrajudicial execution in Yamoun village in the northern West Bank on 6 February.
A third Palestinian was previously killed by Israeli forces during their pursuit of Jarrar in January and the military waged a weeks-long campaign of collective punishment in the northern West Bank following the shooting death of the settler.
Also on 6 February, Israeli forces shot Khalid Walid al-Tayeh in the chest, killing him, during confrontations that erupted when soldiers raided the West Bank city of Nablus to surround a house belonging to the father of a Palestinian suspected by Israel of fatally stabbing a settler a day earlier.
Yasin Omar al-Saradih, 35, was shot in the stomach by Israeli forces during an arrest raid in the West Bank city of Jericho on 22 February. Soldiers were seen on video beating al-Saradih after he was shot and leaving him to lie on the ground for at least 10 minutes without providing him with first aid. The Palestinian rights group Al-Haq stated that the slaying may amount to a war crime, "giving rise to individual criminal responsibility at the International Criminal Court."
Five Palestinians have been killed by Israeli forces during search and arrest operations so far this year, compared to nine in 2017, according to the United Nations Office for the Coordination of Humanitarian Affairs (OCHA).
Israeli forces conducted more than 450 search and arrest operations in the occupied West Bank, including East Jerusalem, during the month.
A sixth Palestinian in the West Bank was killed during February. Hamzeh Youssif Zamaareh, 19, was shot and killed by a security guard after allegedly stabbing another guard at the Karmei Tzur settlement on 7 February.
Three killed in Gaza
Three Palestinians, two of them children, were killed in the Gaza Strip during February.
Ahmad Muhammad Abd Rabbo Abu Hilu, 18, died on 21 February after being shot in the head during protest on the Gaza-Israel boundary on 16 February.
Salem Muhammad Sabbah, 16, and Abdallah Ayman Armelat, 14, were killed by Israeli shelling in Rafah on 17 February. Two other teenage boys were injured during the incident.
One of the surviving children told Defense for Children International Palestine that the group were attempting to cross into Israel in search of work when they came under fire. Israeli forces didn't permit medical teams to access the slain boys' bodies until the next day, according to the rights group Al Mezan.
The boys were killed as occupation forces hit several sites allegedly used by Palestinian armed groups in Gaza after four soldiers were wounded by an explosive device Israel says was planted along the Gaza-Israel boundary. Armed groups in Gaza responded by firing rockets towards Israel, causing no injuries.
Israeli forces have killed six Palestinian children so far this year.
Ismail Abu Riyala, 18, was shot in the head by Israeli naval forces while fishing off of Gaza's coast on 25 February. Two other fishers were injured during the attack.
One of the surviving fishers denied Israel's claim that the group had strayed from the permitted fishing area, adding that naval forces continued to fire on the fishers even after they had jumped in the water. Israel continues to detain Abu Riyala's body.
Israel has shot at Gaza fishers at least 68 times so far this year, resulting in one fatality and 11 injuries, according to OCHA. In addition, one Gaza fisher was killed by the Egyptian navy in January.
Hospitals shut down
Hospitals shut down in Gaza as the decade-long siege on the territory was tightened and at least 19 health facilities ran out of emergency fuel for generators.
Power outages in Gaza continued for up to 20 hours a day after "a complete halt in electricity supply from Egypt, reportedly due to technical malfunctioning of the three feeder lines," OCHA stated.
Rafah crossing, the sole point of exit and entry for the vast majority of Gaza's two million residents, was open for travel in both directions for five days during the month, and an additional day for travel in only one direction.
The exceptional opening by Egypt allowed 2,200 Palestinians to exit Gaza and nearly 1,400 to enter the territory. More than 23,000 Palestinians in Gaza are registered and waiting to cross Rafah.
Approximately 850 Palestinians, including some 200 children, were injured by Israeli forces during protests and confrontations during the month. Most of the injuries occurred during weekly protests against the occupation in the West Bank and during demonstrations against the US recognition of Jerusalem as Israel's capital.
Israeli forces demolished or seized some 45 Palestinian-owned structures in the West Bank during the month on the pretext that they were built without a permit, causing the displacement around 50 Palestinians, half of them children.
Settler attacks on the rise
A 91-year-old man was among the more than a dozen Palestinians injured by Israeli settlers during the month. Settlers also killed 17 sheep and stole another 37. "Settler violence has been on the rise since the beginning of 2018, with a weekly average of six attacks, compared to an average of three in 2017 and two in 2016," according to OCHA.
Twenty-one Palestinians were recorded to have died in February as a result of the ongoing war in Syria, the Action Group for Palestinians of Syria reported.
Three of those killed were executed by Islamic State fighters in Yarmouk camp on charges of providing information to rival groups. A two-month old baby in Yarmouk died as a result of the ongoing siege on the camp.
Two boys from Yarmouk camp, Qusay Haitham Hamadi Muhammad, 14, and Baha al-Deen Muhannad Hamadi Muhammad, 15, were killed by shelling from rebel forces while walking home from an United Nations-administered school in Jaramana camp.
Most of the other Palestinians killed during the month were fighters who were slain during battle.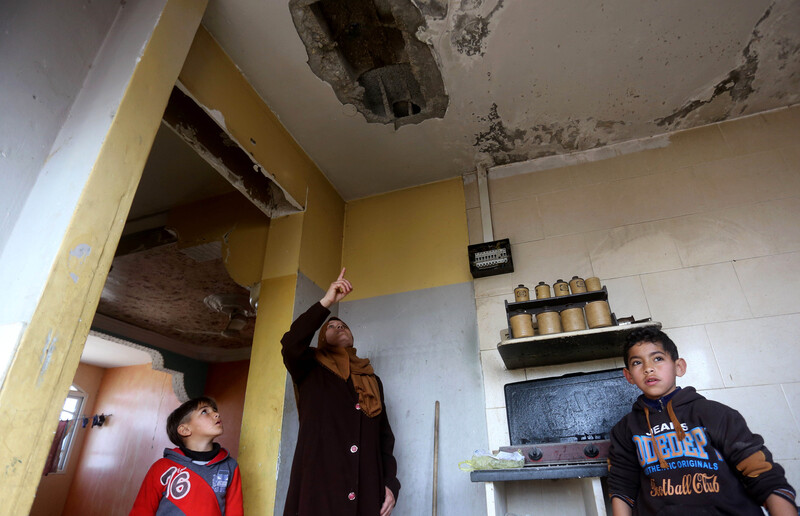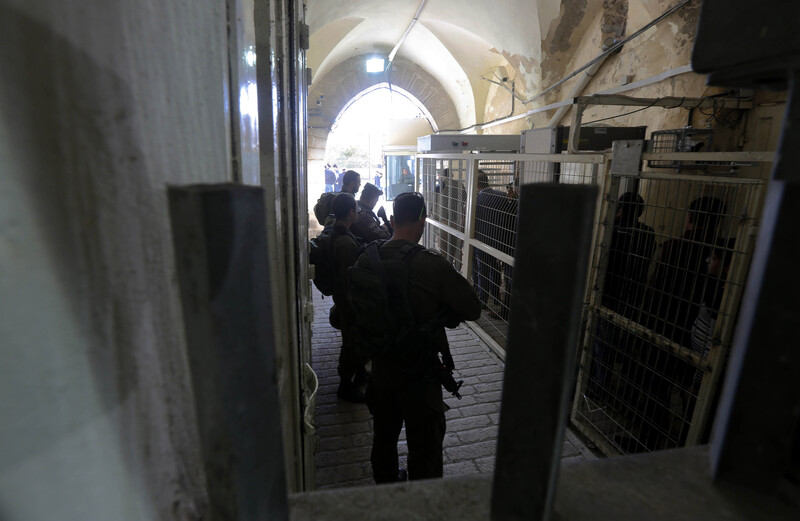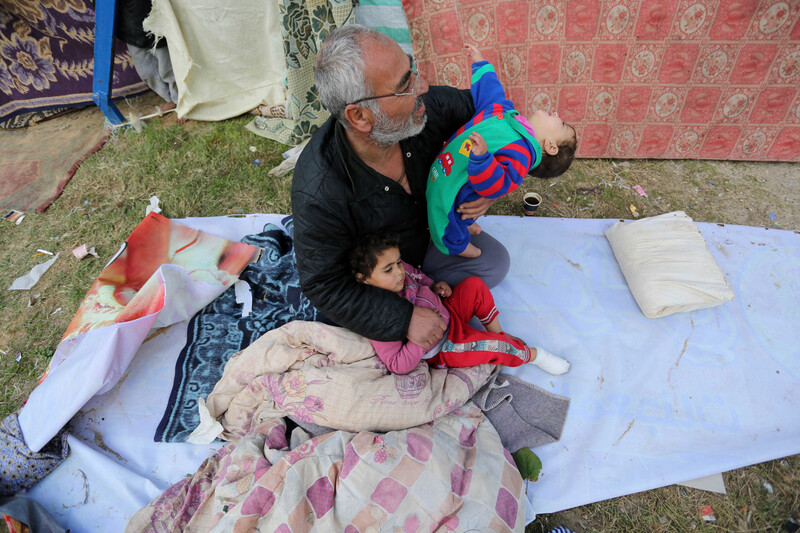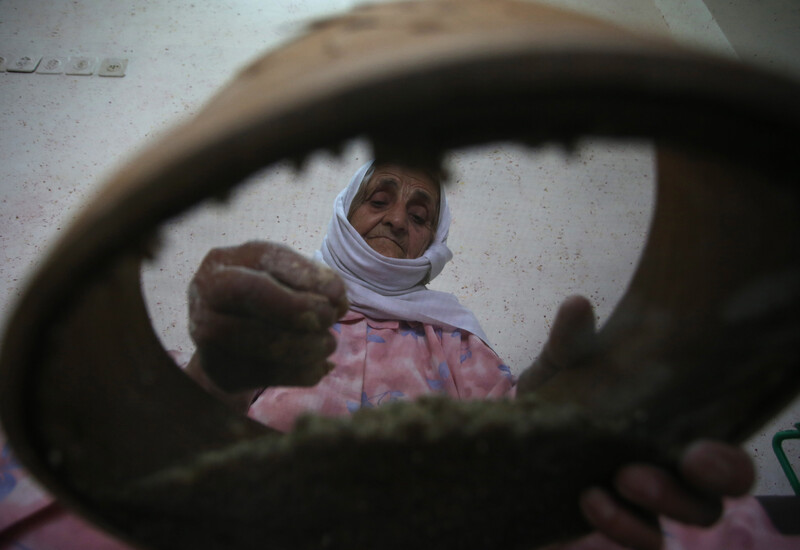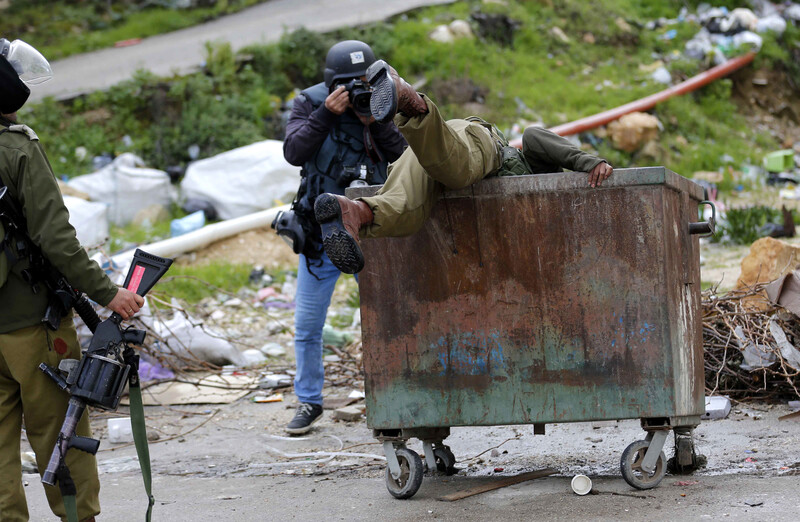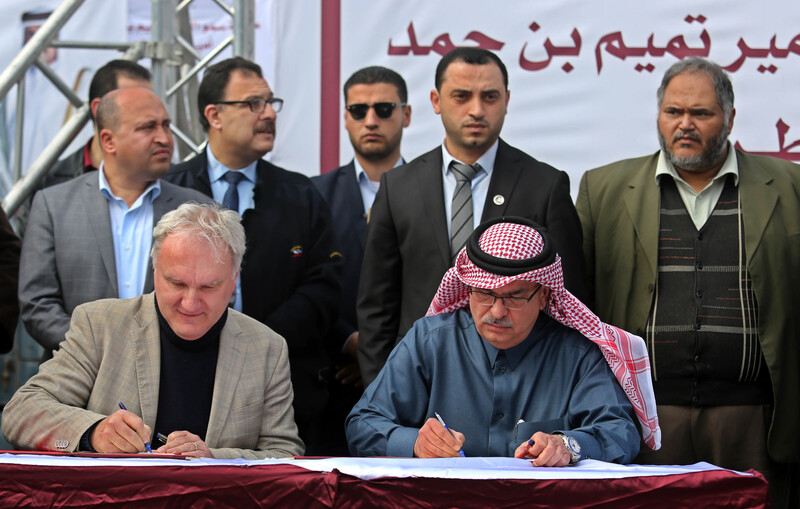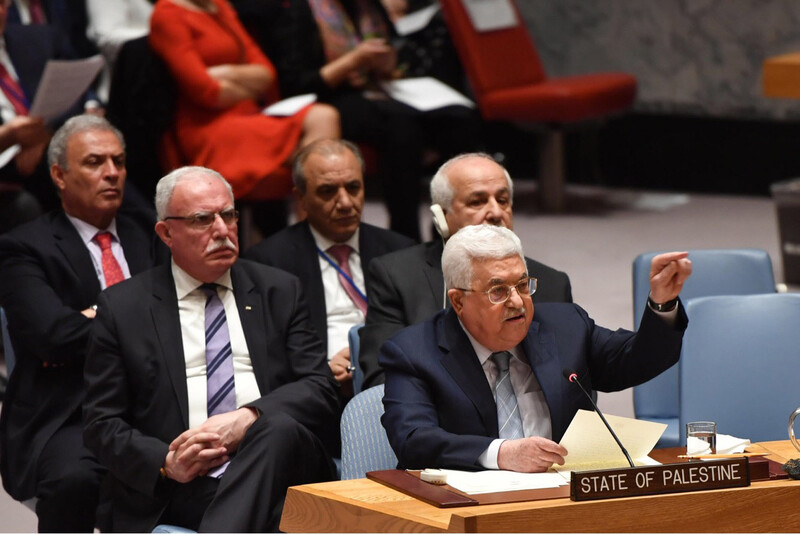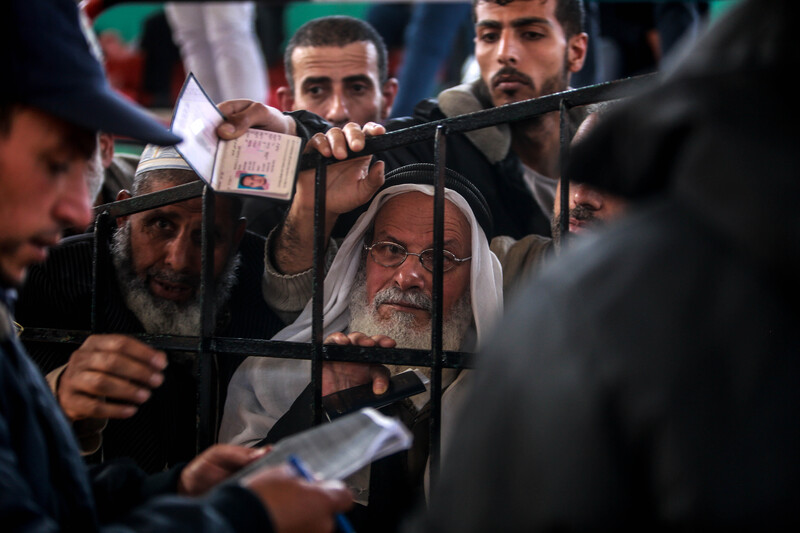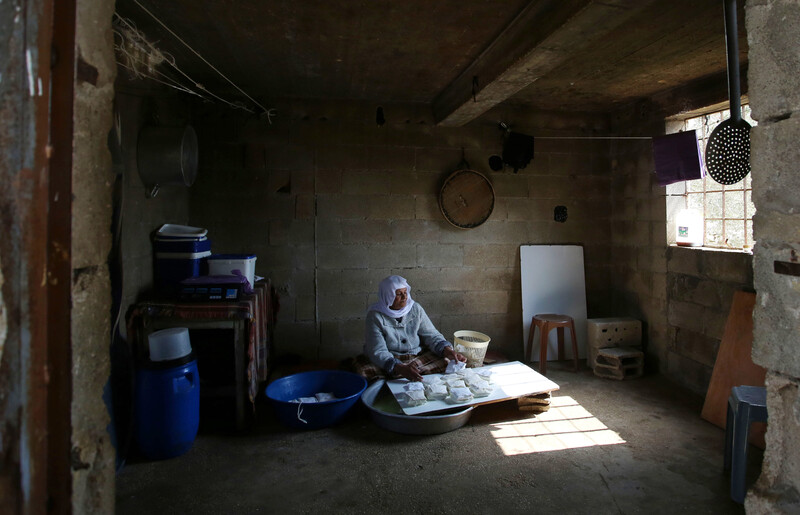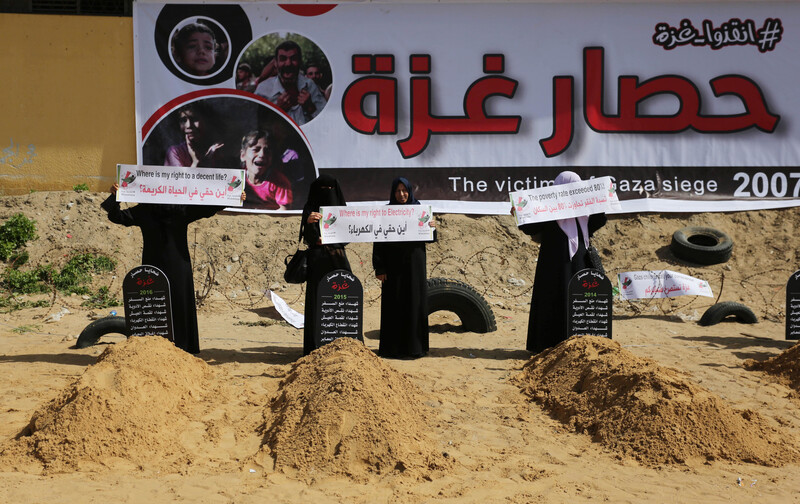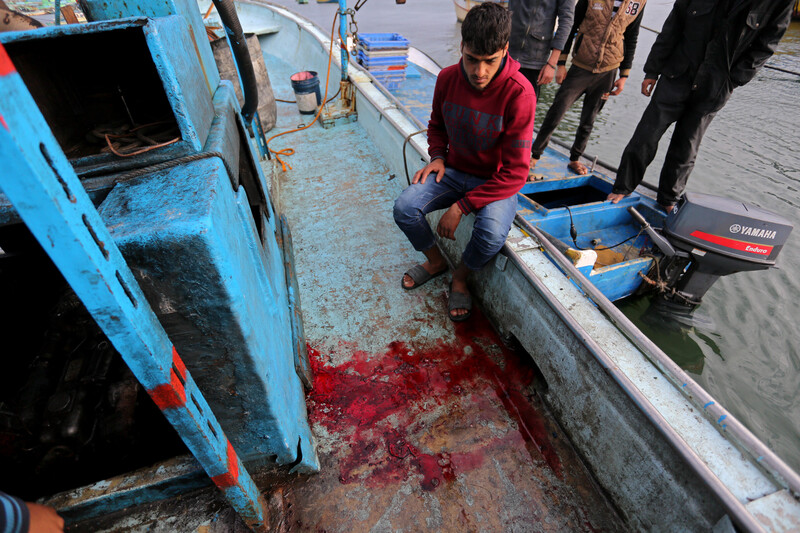 Tags