Inam Ibrahim will not soon forget the tiring and disappointing morning she recently endured. The 53-year-old woman waited for five hours inside her bank to receive her regular Palestinian Authority allocation. Instead, a clerk told her that her account was empty and there was no money to take.
"I was anxiously following the news on the radio about the Palestinian Authority's cutbacks and waiting for anything related to the distribution of benefits last December. I managed to go early to the bank to collect the funds allocated for me and my sister," she told The Electronic Intifada. "But when I learned that there was nothing to take, I broke into tears and went home with a broken heart."
Inam and her sister are both in their fifties, unmarried, and do not have any source of income outside of government support. Every three months, the sisters anticipate a combined $220 allowance to help them meet their financial obligations.
The allowance is administered by the Palestinian Authority, which is headquartered in the occupied West Bank city of Ramallah.
"I used to pay for some of my drug treatments for severe back pain from this allowance, and I could visit a doctor frequently," Inam stated. "My sister Muna, who is 56, takes her share each time to buy what she needs. We also pay grocery debts when we have access to this money."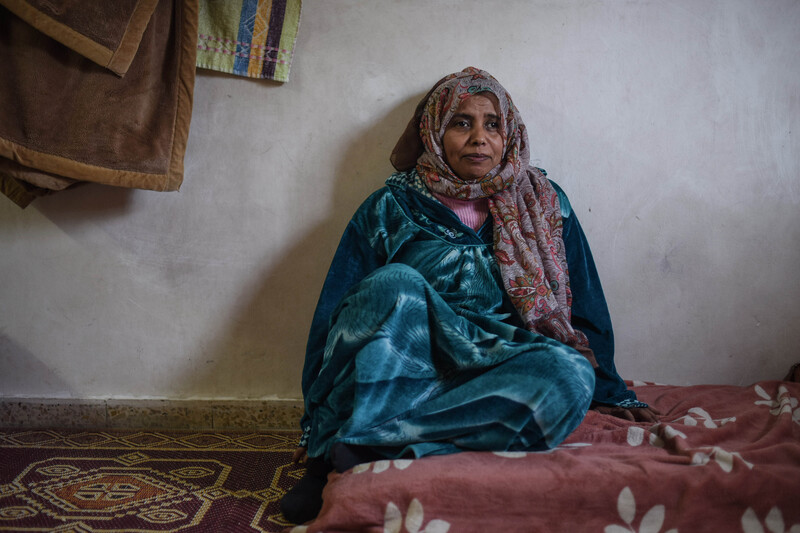 "Our parents," Inam said, "passed away long ago, and our brother lives with his family away from us. He barely can sustain his own family. So, we have nothing but this allowance. We need it back. Poor and hard-pressed people like us must be sheltered from political problems."
Shock
Many other people have confronted the same shock regarding allocation cuts.
Aziza al-Kahlout, the spokesperson for the Gaza-based social affairs ministry, told The Electronic Intifada more than 1,470 families have endured cuts to their allowances in recent weeks. The ministry has received many complaints and requests from families to investigate the matter.
"Families are shocked. We have difficulties when we try to explain the situation to them and that we are exerting tremendous efforts to let officials in Ramallah know about their suffering. At the same time, we continue to coordinate with colleagues in Ramallah in order to work out this problem," al-Kahlout said.
She added that the ministry's staff has carried out investigations for all the families affected by the cuts. The ministry has determined that all of them, except for two cases, are eligible to receive the full funds as most are either in dire financial circumstances or suffering from severe illnesses such as cancer and kidney failure.
Still others are widows or divorced women who have to take care of children or disabled youth.
"The situation is very tense. I receive visits on a daily basis from people who come to check what has happened with their cases and to learn whether they will be paid or not. These drastic and arbitrary cuts mean that several thousand poor women and children are left without food or treatment," al-Kahlout noted.
"We have explained the situation to our colleagues in Ramallah and alerted them to the agony of people here, but so far the situation has not changed."
Al-Kahlout also said that her ministry faces many difficulties in following cases, registering them and updating data as the ministry in Ramallah has prevented her colleagues from accessing the file which categorizes all the eligible families.
"Denying us access to this crucial file has made our work more difficult. We should have access as Gaza has more than 60,000 cases registered in it."
Additional assistance to a larger number of people in Gaza is provided by UNRWA, the UN agency for Palestine refugees. Food aid alone goes to some one million refugees in Gaza.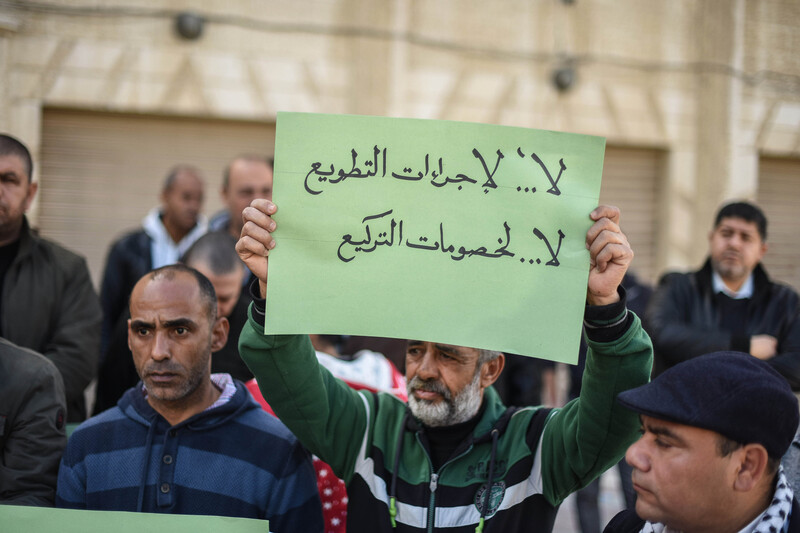 "Future in danger"
Families in Gaza with medical concerns suffer from the dramatic cuts as do those struggling financially.
For Muhammad al-Bashiti life has become a living hell with his last source of income gone.
The 46-year-old man was waiting for the money to pay his son's university tuition so that the young man could receive his marks for his most recent coursework and register for the new semester.
"I promised my son, who studies law at Al-Azhar University, that I would give him the needed amount so that he could complete his education. My son's future is in danger now," he said. Al-Bashiti has six children, all either in university or at school.
His family is mainly dependent on assistance. They receive food aid, he says, from the United Nations every three months. This helps in providing the family with flour, rice and oil. And the allowance from the PA, which is received in cash, helps to cover some other basic expenses.
"I went to the ministry in Gaza to complain about the cuts and they sent their workers to check my status," al-Bashiti said. "They found out that I really deserve this assistance. I hope it will not take them a long time to resolve the matter."
"We want to be paid what we have lost," he added, "and never be cut again."
Ramallah-based minister of social affairs Ahmad Majdalani said in a statement that more than 100,000 Palestinian families receive this assistance, with some 70,000 of the families located in Gaza.
He asserted that the last distribution of funds cost more than $27 million – noting that about 2,000 new families were added to the list, 1,500 of them based in Gaza with the other 500 from the West Bank.
Families, he maintained, are being excluded if they have another source of income and no longer need the funds.
Yet those explanations fail to alleviate Khalil Abu Amra's pain and disappointment after he did not receive his funds.
"I suffer from cancer. I need the money to continue my treatment and save my life so that my four children are not fatherless," the 39-year-old man said in a broken voice. "We need this problem to be solved quickly. We need our rights back. This is unfair."
Isra Saleh el-Namey is a journalist from Gaza.
Tags