A new group called Israelis Against Racism says it wants to stamp out discrimination, but the group's founder is under US sanctions for arms trafficking and some members have records of bigotry against non-Jews and Black people.
In January, the organization held a workshop in Netanya, a coastal city in Israel.
At the time, deputy mayor Shiri Hagoel-Saidon declared that "racism has become the plague of the 21st century, deeply ingrained in us as a society, affecting all strata of the population."
She could not have been more right: One of the places racism and racist violence are deeply embedded is in Israelis Against Racism itself.
The group has powerful supporters, some involved in major war crimes and others with shocking records of bigotry.
Yet that didn't stop Israelis Against Racism from being given a gala launch by Israeli President Reuven Rivlin at his official residence earlier this month.
Sanctioned for arms dealing
The group's founder, Israel Ziv, is a general who is under US sanctions because the Treasury Department in Washington says he has been selling weapons to both sides of the bloody civil war in South Sudan.
According to US authorities, Ziv used an agricultural company "as a cover for the sale of approximately $150 million worth of weapons to the government, including rifles, grenade launchers and shoulder-fired rockets."
He also reportedly "planned to organize attacks by mercenaries on South Sudanese oil fields and infrastructure, in an effort to create a problem that only his company and affiliates could solve."
As a result of being blacklisted as an arms dealer by US authorities, Ziv also had his Israeli bank accounts frozen.
"He appealed to a district court and then the Supreme Court, but to no avail," the Tel Aviv newspaper Haaretz reported last month. "Now, he's appealing his inclusion on the blacklist to the US authorities."
Ziv has always strenuously denied that he is an arms trader. He also goes to great lengths to intimidate those who report on his activities.
In 2017, Ziv sued journalist David Sheen for including him in an article published by The Electronic Intifada profiling leading racists in Israel.
Ziv and Sheen settled the case after Ziv failed to demonstrate any factual inaccuracy in the article.
Notorious PR firm
Ziv's reputation suffered a particularly bad blow when Israeli media revealed how he was trying to hatch a plan to fix the image of Salva Kiir, president of South Sudan, after the UN found that Kiir's government oversaw systematic rape of women and children by its soldiers.
Could it be that Ziv now hopes to remake his own less than spotless image by heading up an organization with the noble goal of ending racism?
It would be the perfect cover, especially as its initial focus is on Ethiopians in Israel, an African community that suffers from some of the worst racism in the country.
That impression is certainly bolstered by the fact that Israelis Against Racism is being set up with help from Parsi-Zadok Kucik Triwaks, a public relations firm whose clients include the Israeli defense ministry.
This Israeli PR company markets itself as the "exclusive partner" of notorious Washington firm Hill and Knowlton, which now calls itself Hill+Knowlton Strategies.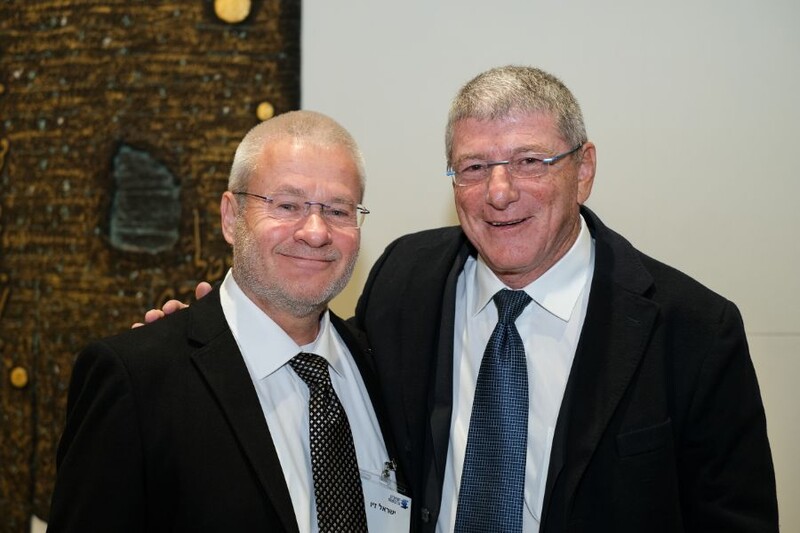 Hill and Knowlton was once named as part of the "torturers' lobby" because of the amount of money it has made representing human rights abusers around the world.
The firm is perhaps best – or worst – remembered for orchestrating fake congressional testimony about Iraqi soldiers dumping Kuwaiti babies out of incubators in order to win public support for US involvement in the 1991 Gulf War.
Yet if Ziv hopes that an "anti-racism" organization will launder his image, he has tapped some odd personalities as endorsers.
Supported by war criminals
According to an Israelis Against Racism document seen by The Electronic Intifada, the group has gained the support of a number of high-ranking members of Israel's military who are implicated in war crimes.
The document lists "serving forum members" for Israelis Against Racism. It includes General Amir Eshel, the former Israeli air force chief.
Eshel was recently sued in the Netherlands, along with former army chief Benny Gantz, for ordering a bombing in Gaza that killed six members of the family of Palestinian-Dutch citizen Ismail Ziada.
The members of the Ziada family were among the more than 2,200 Palestinians killed – the vast majority civilians – during the 2014 assault on Gaza commanded by Gantz and Eshel.
The two generals escaped accountability as the Dutch judges last month granted immunity for Israeli war crimes committed in an "official" capacity.
Another forum member is Doron Almog, who in 2005 escaped arrest on war crimes charges by British police, by refusing to disembark from an El Al flight that had just arrived at Heathrow airport from Tel Aviv.
They are joined by Amos Gilad, a fixture of Israel's military establishment who pushed for some of the most repressive policies against Palestinians protesting Israeli military occupation.
There is also Colonel Lior Lotan, who advocated kidnapping Palestinians to be used as bargaining chips in negotiations for the release of Israeli soldiers. Hostage-taking, as proposed by Lotan, is a war crime.
Among supporters listed on the website of Israelis Against Racism are mayors from several Israeli cities and heads of major companies including Israel Discount Bank and the Israel Electric Corporation.
They are joined by Eliezer Shkedi, who commanded the Israeli air force from 2004 to 2008, a period that covered Israel's 2006 assault on Lebanon during which Israeli forces dropped a million cluster bombs.
Israel's indiscriminate attacks on Lebanon killed 900 civilians.
Can racists fight racism?
Perhaps all this would not be so egregious if Israelis Against Racism was actually going to implement effective policies to fight discrimination.
But its main schtick is urging people to sign a personal pledge not to be racist, as if that would do anything to change deeply embedded institutional practices that perpetuate severe inequality.
The Association of Ethiopian Jews gave the initiative a less than enthusiastic welcome, noting that the fight against discrimination must "begin with the institutionalized racism found in government corridors, among policy makers and in policy outlines."
"Given that most of them were part of the same institutions that led racist policies toward the Ethiopian community," the group added, "it is natural that the list of people taking part in this initiative would raise suspicions."
That point is underscored by the records of Israelis Against Racism "forum members," including former opposition leader Isaac Herzog and former police chief Roni Alsheikh.
Herzog, who now heads Israel's Jewish Agency, has called mixed marriages between Jews and non-Jews a "plague" that he has vowed to stamp out.
Alsheikh, meanwhile, has said that it is "natural" for police to be more suspicious of Ethiopians.
Another forum member is Ethiopian-Israeli journalist Danny Adino Abebe. He once claimed without a shred of evidence that some 1,000 Ethiopian-Israeli Jewish women had been kidnapped and were being held against their will by non-Jewish African asylum-seekers.
This baseless claim would undoubtedly have fanned the flames of already rampant racism against African men.
The Israelis Against Racism launch ceremony at the president's house involved a number of high-profile figures coming up to the podium and publicly signing on to the pledge. They included former deputy education minister Avi Wortzman, a member of the ultra anti-Palestinian Jewish Home party.
In 2013, Wortzman and his party colleagues backed notorious racist Shmuel Eliyahu in a successful bid to be appointed as one of Israel's two chief rabbis.
It did not matter that Eliyahu had urged Israel to slaughter up to one million Palestinians as a method for crushing resistance to its military rule.
He has also justified rape by soldiers and called on Jews not to sell or rent homes to Arabs.
It is glaring – though in no way surprising – that Israelis Against Racism totally ignores Palestinians. Palestinians are by far the most severely impacted victims of Israeli state racism, whether as second-class citizens, as subjects of brutal occupation in the West Bank and Gaza Strip, or as refugees denied their right to return solely because they are not Jewish.
But that's the kind of racism that tends to unite Israel.
Perhaps a more apt name for Israel Ziv's new organization – and one that highlights its absurdity and cynicism – would be Israeli Racists Against Racism.
Ali Abunimah is executive director of The Electronic Intifada.
Tags