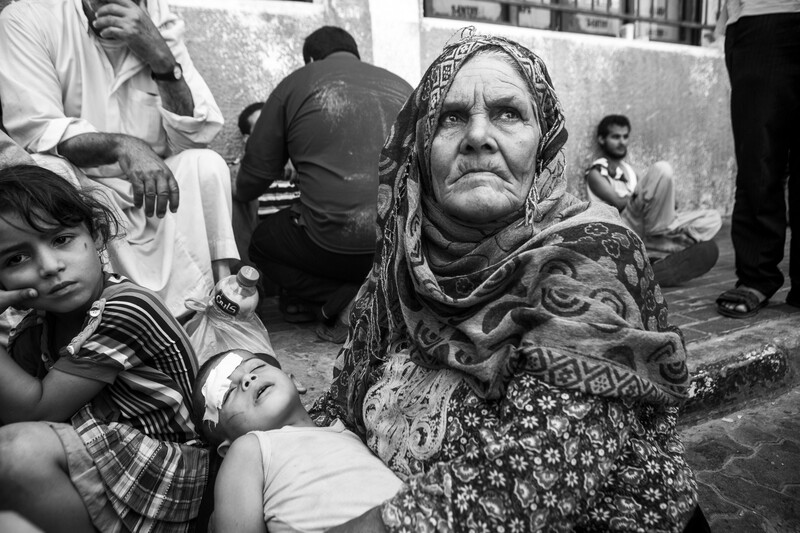 Most of Gaza's population is very young: the median age is 18, and nearly 45 percent of the Strip's 1.8 million residents are 14 years old or younger.
Attention was rightly paid to the plight of Gaza's children during Israel's 51 days of bombing last summer. But elderly Palestinians are also among the population's most vulnerable, and have been subjected to repeated trauma during their lifetime.
The eldest among them survived the 1948 ethnic cleansing of Palestine, when they were forced from their homes and into refugee camps. The Nakba (Arabic for catastrophe) was followed by Israeli invasions and massacres in the 1950s, military conquest and occupation in 1967, the imposition of settlement colonies, two popular uprisings and their subsequent crackdowns. And, most recently, nearly a decade of siege and closure and three major military offensives in the span of six years.
Gaza's elderly have been subjected to destruction of homes and businesses — the destruction of a life's work. In some cases they have had to become caretakers again, taking in grandchildren orphaned by Israeli violence and playing a crucial role in keeping families together following profound loss.
This collection of photographs was built in the last eight months and intends to pay tribute to this generation of Palestinians who have made unimaginable sacrifices.
Anne Paq is a French freelance photographer and member of the photography collective ActiveStills.
Tags