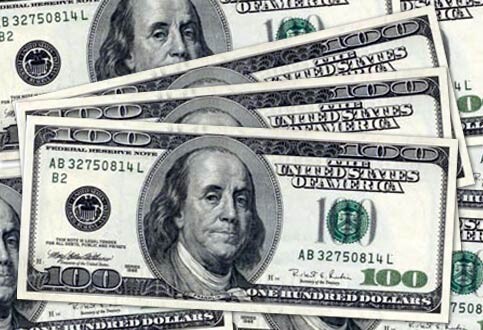 People in the Palestinian solidarity community regularly bemoan the fact that pro-Israeli advocacy groups are far more vocal, far more organised, and have far more political influence than their Palestinian counterparts. This is not happening as a result of some strange magic. The simple fact is that pro-Israeli advocacy groups receive far more in donations than do pro-Palestinian advocacy groups.
EI's Nigel Parry visited charitynavigator.org, a public website offering financial and other information about charities, and compiled a list of what the directors and CEOs of advocacy groups on both sides of the conflict are earning. Compensation is an excellent indicator of the amount of administrative resources organisations have access to, that enables them to spread their message. By way of comparison, EI's entire annual budget for 2003 was less than any of the amounts listed below.
Susan Michael
USA Director
International Christian Embassy Jerusalem - USA
Compensation : $51,459
Barbara Gottschalk
Executive Vice President
Seeds of Peace
Compensation : $60,000
Deanna Armbruster
Executive Director
American Friends of Neve Shalom/Wahat al-Salam
Compensation : $66,354
Yossi Baumol
Executive Director
American Friends of Ateret Cohanim
Compensation : $69,996
Astonishingly, this is an Israeli settler religious school, based in the Old City of occupied Jerusalem. US taxpayers can get a tax break while supporting a violation of international law.
Makboula Yasin
Executive Director
United Palestinian Appeal
Compensation : $90,907
Andrew Goldsmith
Executive Vice President
One Israel Fund
Compensation : $91,115
Ilana Hartman
Executive Vice President
America-Israel Friendship League
Compensation : $112,500
Andrea Levin
Executive Director
CAMERA
Compensation : $123,583
Morton Klein
National President
Zionist Organization of America
Compensation : $134,747
Debra Wasserman
Executive Director
Israel Policy Forum
Compensation : $139,379
Sandra Rubin
Executive Director
Jerusalem Foundation
Compensation : $145,000
Philip Baum
Executive Director
American Jewish Congress
Compensation : $150,000
Debra DeLee
President, CEO
Americans for Peace Now
Compensation : $205,990
Norman Rosenberg
Executive Director
New Israel Fund
Compensation : $212,160
Ellen Marson
Executive Director
Hadassah The Women's Zionist Organization of America
Compensation : $214,363
Israel Singer
Secretary General
World Jewish Congress
Compensation : $286,242
Rabbi Yechiel Eckstein
President, CEO
International Fellowship of Christians and Jews
Compensation : $322,912
David A. Harris
Executive Director
American Jewish Committee
Compensation : $372,152