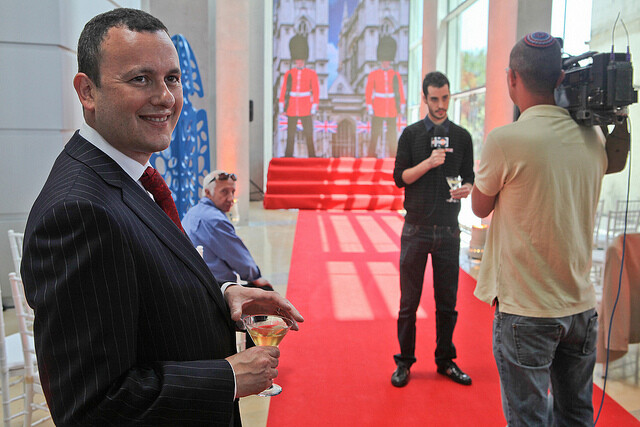 Speaking to Israeli TV earlier this month British ambassador Matthew Gould said Israel was increasingly losing support among middle-ground politicians in the UK because of its aggressive settlement policies.
His comments confirm other indications of increased mainstream support for Palestine in the political mainstream, as I showed in a feature for EI last month.
The Guardian reports that:
In an unusually forthright interview for Israel's Channel 10 news, Gould said he detected a shift among the middle ground of British members of parliament towards a more critical view of Israel.

"Israelis might wake up in 10 years' time and find out that the level of understanding in the international community has suddenly changed, and that patience for continuing the status quo has reduced," he said.

"Support for Israel is starting to erode and that's not about these people on the fringe who are shouting loudly and calling for boycotts and all the rest of it. The interesting category are those members of parliament in the middle, and in that group I see a shift."
It's interesting to note that, according to The Guardian, Gould said the "shift was a result of Israeli government policies… [and suggested] that it could not be countered or obscured by hasbara" or Israeli propaganda campaigns.
As is clear from the way he attempts to cast boycott, divestment and sanctions (BDS) campaigns as marginal, Gould is by no means on our side. But it's interesting that even he has to acknowledge how low Israel's public support has slipped in Europe – as a result of its own aggressive actions against the Palestinian people:
"Israel is now seen as the Goliath and it's the Palestinians who are seen as the David." In the biblical story of David and Goliath, the young future king of Israel defeats the mighty Philistine warrior armed only with a sling and stones.
Zionist reactions
It's been most encouraging and funny to watch the sometimes hysterical reactions from Israeli officials and their British apologists. It's a good thing for us that they are living in denial.
Missing the point, Dermot Kehoe, the acting chief executive of Israel lobby group BICOM told The Guardian:
The Britain/Israel relationship has never been stronger in terms of trade, technology and security cooperation. Our polling shows the relationship is not eroding.

"The ambassador is right to highlight the importance of the peace process to the British public. However, Israel is not Goliath. It is a small country surrounded by threats…
The Guardian quotes an unnamed Israeli official, who seems to be in total denial:
"[This] does not describe anything near reality. It's a dishonest attempt to take a biblical myth and turn it upside down to make Israel look bad in Jewish terminology." In the past 30 years, he added, there had been other attempts, particularly by the Palestinians, "to dispossess Jews of our history".
Stuart Polak, director of lobby group Conservative Friends of Israel also attacked Gould. He told The Jewish Chronicle that:
the comments did not reflect the actions of Tory MPs. "Conservative MPs 'in the middle' of the debate are very engaged and regularly make their voices heard in support of Israel on a wide range of issues," he said.
Interestingly, he didn't name any MP in particular. You can almost picture him sticking his fingers in his ears and shaking his head.
Tags