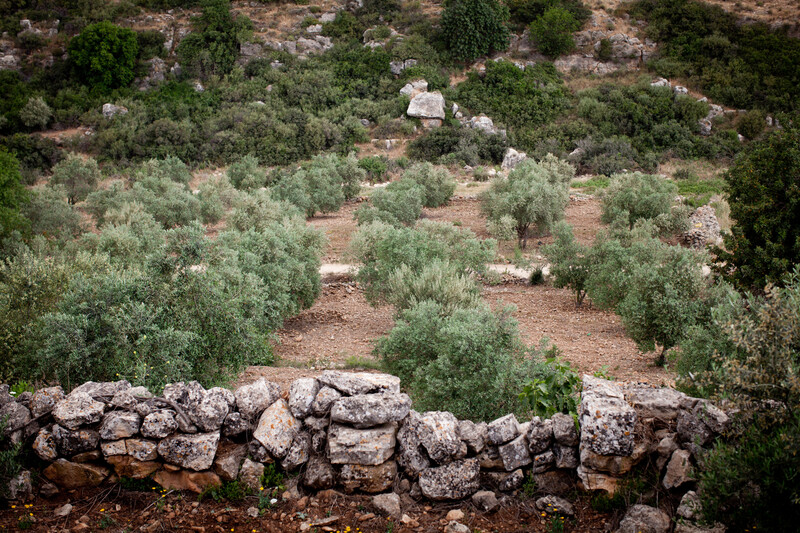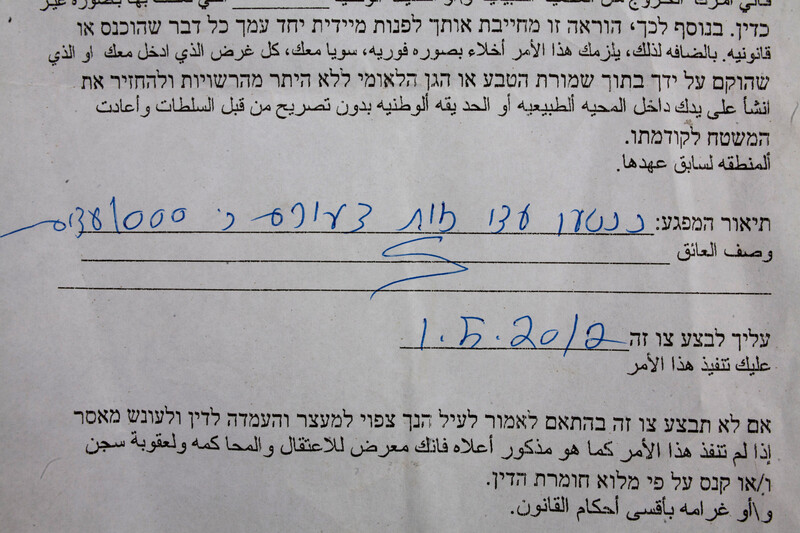 Fair trade organizations, including the North American group Zatoun and its UK sister organization Zaytoun, and the UK-based Fairtrade Foundation are circulating a petition initiated by International Women's Peace Service after Israel ordered nine Palestinian farmers from Deir Istiya village to uproot 1,400 trees by 1 May in the Wadi Qana valley in the occupied West Bank. The petition is directed to Israeli Prime Minister Benjamin Netanyahu's office.
According to a 1 May post on the Fairtrade Foundation website:
Taysir Arbasi, from Zaytoun [organization] in Palestine, described the destruction: 'the age of the trees is between 3 to 15 years, belonging to farmers from Deir Istiya. The capacity of production of these trees is around 5,000 kg of olives'. For farmers in this district olives are the primary source of income.

…

This is the largest order to uproot trees that the farmers of Wadi Qana have ever been given. Most of the trees were planted about five years ago on privately owned Palestinian property. The orders, placed on retaining terraces, rocks and fences in the vicinity of the trees, state that if the farmers do not uproot their trees they will face punishment which could, according to Deir Istiya mayor Nazmi Salman, include large fines and imprisonment.
As of publication, the demolition orders had not been carried out and residents and activists have been keeping vigil in Wadi Qana in an attempt to prevent the Israeli military from uprooting the olive trees. The Israeli government says that the land in question is a "protected natural area" — a designation Israel gives to privately-owned Palestinian land in order to colonize it and push Palestinians off of it.
Greenpeace unconcerned
International Women's Peace Service notes on the petition site: "The IWPS team made contact with Greenpeace as surely this is an issue that would concern such an organisation. However Greenpeace UK have responded to say they will only get involved on the request of Greenpeace Israel. IWPS has also received a response from Greenpeace Canada who have simply wished us best of luck with our petition."
This is not the first time that Deir Istiya farmers have been affected by the occupation. As Allison Deger writes for Mondoweiss, the economy of Dear Istiya, "one of the largest olive-producing regions in the West Bank," has been hampered by the eight nearby Israeli settlement colonies. Settlers have attacked farmers, threatened children from the village and damaged property. Deger also notes that the order to uproot 1,400 trees "is 400 more trees than the total number uprooted in all of 2011."
Tags