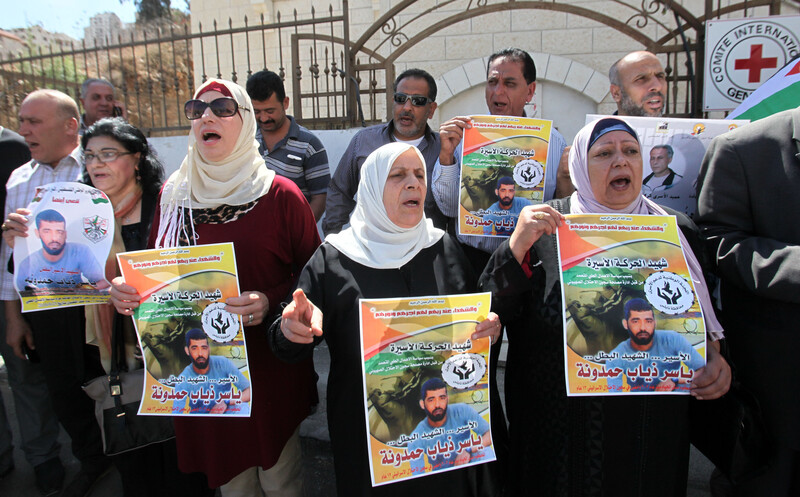 Palestinians are accusing Israel of years of medical neglect after a prisoner died from a heart condition on Sunday.
An autopsy found that Yasir Thiab Hamduna, 41, died from cardiomegaly, also known as an enlarged heart, a condition which can cause cardiac arrest.
Hamduna, from Yabad village near the northern occupied West Bank city of Jenin, had been imprisoned since 2003. He reportedly had recurrent health problems while in detention but received inadequate treatment.
He was severely beaten by guards the year he was imprisoned and suffered significant injuries to his head. In January 2015, he underwent cardiac surgery but was denied necessary follow-up care, the Ma'an News Agency reported.
Protest
Upon announcement of Hamduna's death, Palestinian prisoners announced a three-day hunger strike. The Palestinian Authority's committee for prisoners' affairs reported that guards raided cells at Nafha prison, where Hamduna was being held, and assaulted detainees.
Issa Qaraqe, the head of the Palestinian Authority committee on prisoners, said Israel is fully responsible for Hamduna's death and called for an international investigation into crimes against Palestinian prisoners.
Hamas spokesman Sami Abu Zuhri said it was the Palestinian people's right to "end the suffering of its prisoners and free them from detention by all possible means." He called on international parties to "abandon the policy of double standards" when it comes to accountability for violations of prisoners' rights.
Fifty-five Palestinian prisoners have died in Israeli custody due to medical negligence since 1967, according to Qaraqe.
Earlier this year the rights group Addameer accused the Israel Prison Service of having "adopted a policy of deliberate medical neglect against prisoners and detainees."
At the end of August, the Israel Prison Service said it would begin screening Palestinian prisoners for breast and colon cancer after Adalah, another human rights group, demanded that prisoners be provided with full medical services, including preventative treatment.
Though the prison authority agreed to screen Palestinians for cancer, Adalah stated it has not agreed to provide other standard medical services to Palestinian prisoners.
"We will continue to demand that the [Israel Prison Service] provide Palestinian prisoners classified as 'security prisoners' with the state's full medical services basket," Adalah stated.
Neglect
The number of sick prisons has increased in recent years, according to Addameer.
At Nafha prison, where Hamduna was being held, one detainee told the group that medical neglect is the foremost concern among prisoners. He said that prison guards subject sick prisoners to lengthy and humiliating practices in order to receive care, and that half of sick prisoners waive their right to medical treatment to avoid them.
Last October, 30-year-old Fadi al-Darbi died in Israeli custody after he suffered a stroke and did not receive proper medical treatment.
Palestinians held by Israel have also died during interrogation.
In 2013, Arafat Jaradat died after he was interrogated. While the Israeli authorities initially reported he died from cardiac arrest, an autopsy and torture expert later found that Jaradat's death was "attributable to torture." The autopsy found he had injuries indicating "blunt trauma with a long and thick object."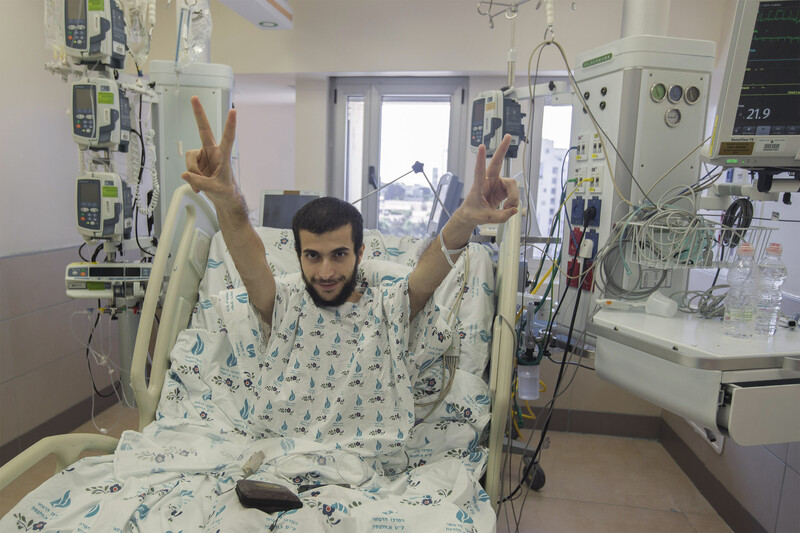 Meanwhile, Malik al-Qadi, a 25-year-old journalism student who refused food for 70 days, has been released from Israeli detention and transferred to a Palestinian hospital in Ramallah. He will remain there as he recovers from his hunger strike.
Al-Qadi, who was arrested on 23 May, secured his release from administrative detention – detention without charge or trial – by declaring a hunger strike alongside brothers Mahmoud and Muhammad Balboul, who are due to be released in December.
The three ended their protests after Israel agreed not to renew their administrative detention orders after they completed their original terms.
Israel was holding 7,000 Palestinian political prisoners as of August, 700 of them under administrative detention by military court order.
Tags