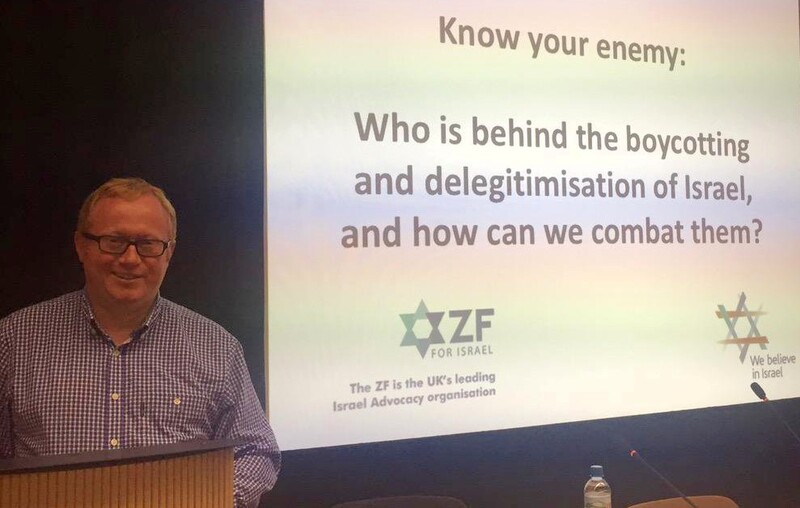 The witch hunt against critics of Israel in Labour is continuing, despite the party doing better than expected in last week's UK local elections, under the leadership of left-winger Jeremy Corbyn.
The latest victim of the purge is David White, secretary of Labour's local party in Croydon, south London. White, a long-time leftist, was suspended after commenting on Twitter that former London mayor Ken Livingstone's comments about historical support by the Nazi Party for the German Zionist movement were "largely accurate" though unfortunately put.
In the lead up to last week's election, pro-Israel advocates and right-wing critics of Corbyn accelerated a campaign to fabricate and exaggerate claims of anti-Semitism within the party to weaponize the issue against Corbyn's leadership.
The Electronic Intifada has learned that these efforts are increasingly focused on removing Corbyn's supporters from the party's ruling body, the National Executive Committee.
The party's Compliance Unit is also suspending leftist party members by misrepresenting criticism of Israel as anti-Semitism.
One long-term observer of Labour Party affairs told The Electronic Intifada it amounted to a "moral panic."
And one prominent Jewish victim of the purge told The Electronic Intifada on Monday how she was fighting back.
Jackie Walker said she "will not be apologizing" for comments that got her suspended and will "definitely not shut up."
Fight back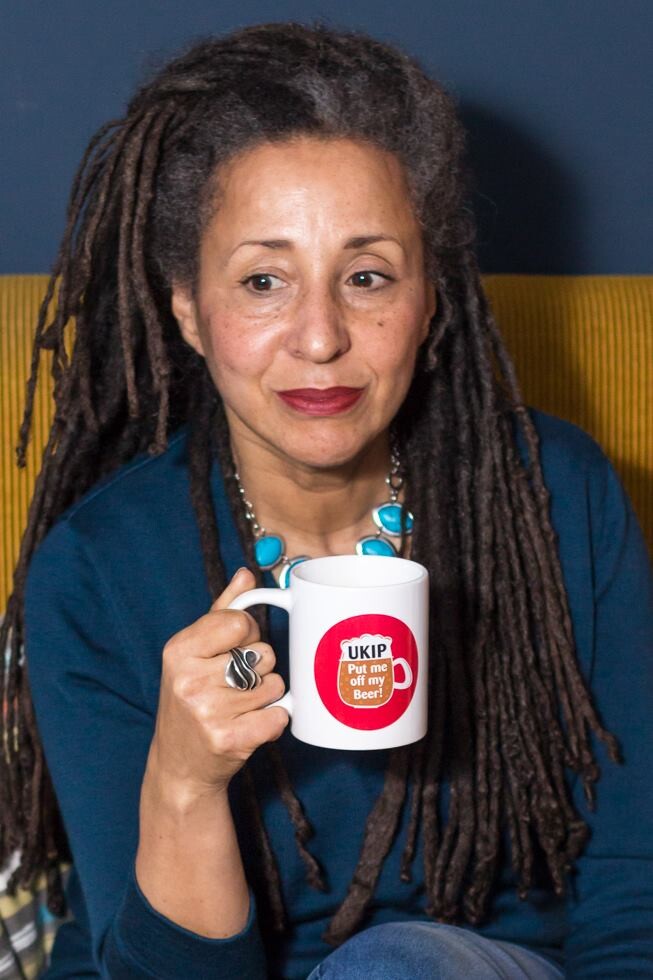 Walker, a noted anti-racism activist and a critic of Israel, was suspended from Labour by the Compliance Unit shortly after the pro-Israel Jewish Chronicle newspaper sent them Facebook comments she had made in February. The paper had obtained them from a group calling itself the Israel Advocacy Movement.
Walker wrote that as a person of mixed Jewish and African heritage, her ancestors had been involved in both the Nazi Holocaust and what she termed the African holocaust – the transatlantic slave trade.
Walker said Monday the comments reflected her "own personal history."
She is a leading activist in Momentum, the grassroots Labour alliance set up to support Corbyn.
Walker, who is currently traveling outside the UK, said she had still not even been notified by the party of her suspension, or what the charges were. She said she had heard of local Labour branches being told that they could be suspended for backing her.
This is "not how democracy works" she said.
Walker said she is planning a series of meetings around the country on her return later in May and has had about 20 such requests in the last few days alone.
She said it was "time to speak out" about the unaccountable party structures that had allowed this to happen: "it's extraordinary and it needs to stop."
Almost 2,000 people have signed a petition calling for Walker to be reinstated, and she has set up a Facebook page for supporters of her campaign.
NEC campaign
This weekend there were further attempts by right-wing media to get high-level Labour Party members suspended for criticism of Israel – unsuccessful this time.
A representative of the UK's largest trade union on Labour's National Executive Committee (NEC) was attacked in The Sunday Times for "anti-Semitism."
But the only evidence presented was that Unite's Martin Mayer had shared on an internal party email list an article from The Electronic Intifada describing the Israel lobby's role in this affair.
The paper even misquoted the article by falsely claiming it mentioned a "Zionist lobby" and the CIA. The Electronic Intifada has written to The Sunday Times asking for the inaccuracies to be corrected.
The NEC is the body that sets the rules of the Labour Party. It is made up of elected delegates from the party's constituent parts, including lawmakers, the shadow cabinet and trade unions.
It ultimately decides whether or not members can be expelled.
It will eventually rule on whether long-time Labour leftist and former London mayor Ken Livingstone should be expelled from the party.
A Labour insider told The Electronic Intifada that, following Livingstone's suspension from the party at the end of April, the left is unlikely to be in a majority at next week's NEC meeting.
The Electronic Intifada has been told that the right of the party is hoping to gain a majority on the NEC so that party rules can be changed to make it easier to eventually oust Corbyn.
Elections for six seats on the NEC will take place this summer. Nominations for candidates close on 24 June.
Luke Akehurst
One of the 12 candidates is Luke Akehurst, secretary of the right-wing Labour First faction and also director of We Believe in Israel.

A former Labour councillor and arms industry spin doctor, Akehurst told one journalist that "it was almost my dream job to run a pro-Israel campaigning organization."

And yet his election campaign leaflet for the NEC mentions neither Israel nor the arms industry – both unpopular among an increasingly left-wing Labour membership.

But Akehurst's leaflet is nonetheless candid about his agenda of "Resisting the 'lurch to the left' " within the party.

Earlier this year, Labour First narrowly managed to get their candidate Jasmin Beckett elected for the youth seat on the NEC after she had run a dirty tricks campaign against her left-wing rival James Elliott, smearing him as "anti-Semitic." Elliott was a vocal supporter of the Palestinian civil society movement to boycott Israel.

Beckett is facing a formal complaint about her tactics, calling for her to "be disqualified by the NEC with immediate effect."

Akehurst in April denied any wrongdoing on Beckett's part.

The Electronic Intifada understands Beckett faced opposition to taking up her seat within the NEC from Livingstone and other other left-wingers, but was supported at her first meeting by the party's deputy leader Tom Watson.

Momentum has urged Labour members to vote for pro-Corbyn candidates to the NEC and warned that "the only other candidates with any realistic chance of winning are those backed by groups on the right of the party – Labour First and Progress."

Meanwhile, Livingstone's place on the left-wing slate for NEC endorsed by Momentum was taken over Tuesday by Rhea Wolfson, a leading activist with Scottish Young Labour and the GMB trade union.

According to the Guardian, "Livingstone blamed 'Labour bureaucrats' for enforcing rules that were drawn up when Tony Blair was in power to ensure he could not stand again." But he said he would be supporting the left slate.

"The power of suspension should be removed from the bureaucrats and handed back to the leader and the NEC," he argued, also condemning Jackie Walker's suspension as "bizarre."

Wolfson, Livingstone's replacement, campaigned for Corbyn's leadership and backed boycott activist James Elliott for the NEC despite the right's dirty tricks campaign.

However, Wolfson said last year that she disagreed with Corbyn's backing of the boycott of Israel.

She is a former manager with the New Israel Fund – a liberal Zionist organization which opposes the Palestinian-led boycott.
Changing party rules
Current party rules stipulate that candidates in leadership elections require the nomination of 15 percent of Labour members of parliament to get on the ballot, which would currently mean 35 MPs.
As a long-term critic of the party leadership, Corbyn struggled to gain the required nominations. He only did so after a grassroots campaign by party members who put pressure on MPs to nominate him.
The current consensus in the party is that as sitting leader, Corbyn would be automatically included on the ballot should a leadership challenge be launched.
With support for Corbyn still very high among the grassroots, and the right unable to find a viable alternative, Corbyn still looks well placed to win any such election.
But if the right wins control of the NEC, it would be in a position to change party rules so that Corbyn could be blocked from the ballot.
The suspension of Livingston and his exclusion from potential NEC membership makes such an outcome even more likely.
On Monday, Momentum's chair Jon Lansman condemned Walker's suspension as a symptom of a "witch hunt" and a suspension process which is "not fit for purpose."
Lansman himself had joined calls for Livingstone to be suspended after his comments to BBC Radio London about Zionism and Nazi Germany.
The soul of Labour
Richard Seymour, author of a new book on Corbyn's rise, told The Electronic Intifada that the current mood was a "moral panic" and part of a wider "attempt to get leftwingers out of the Labour Party" because of "the risk that they'll vote for Jeremy Corbyn."
Seymour said suspensions for alleged anti-Semitism were "the most authoritarian recourse, based on one or two offhand comments."
The right had been struggling to find an issue that they could attack him on: "as it turned out, Jeremy Corbyn is good at certain things. He's good at being patient, he's good at biding his time."
Seymour said that since Corbyn has gradually pushed up support for Labour in national opinion polls, his opponents within the party had to find an issue to attack him on. Exaggerated allegations of anti-Semitism have been "the most effective way thus far."
The issue "touches on the very soul of Labour Party politics," Seymour added. The party is "supposed to be an anti-racist party and this is one form of racism that is uncontroversially – even on the right – unacceptable."
But Seymour said "there's only so much mileage" they can get out of this, citing a recent opinion poll showing that only 22 percent of respondents believed Labour had a "big problem" with anti-Semitism.
Tags