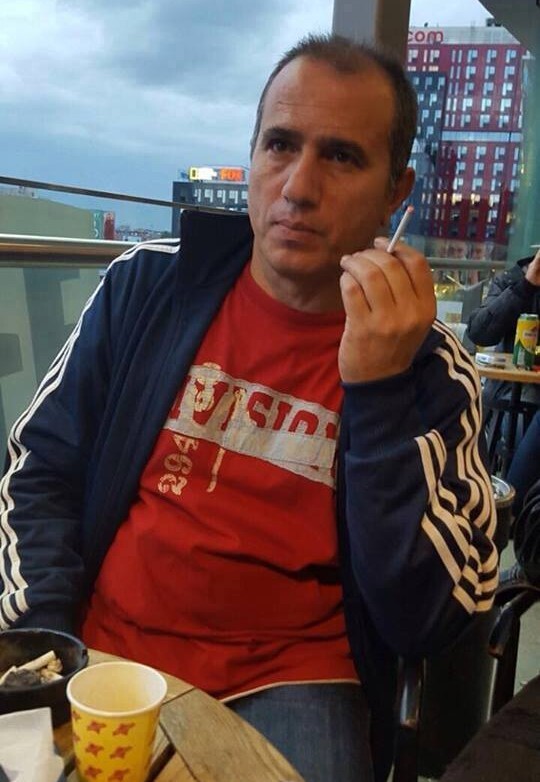 An escaped Palestinian political prisoner has been assassinated in Bulgaria, say his family.
Omar Nayef Zayed was found dead inside the Palestinian Authority's embassy in Sofia on Friday.
Omar's brother Hamza told the news publication Al-Hadf that Omar's wife was informed by the PA that an unidentified group raided the embassy and murdered Zayed.
The PA's deputy minister of foreign affairs Taysir Jaradat said that embassy staff found Zayed lying in the garden covered in blood, the Ma'an News Agency reported.
Ahmed, another brother of Zayed, told Ma'an that the killers "threw him out of the embassy's balcony, killing him."
Palestinian Authority leader Mahmoud Abbas reportedly ordered an investigation into Zayed's death. Issa Qaraqe, the PA's prisoners affairs chief, accused the Israeli spy agency Mossad of killing Zayed.
Zayed escaped from Israeli detention 25 years ago and had lived in Bulgaria for more than two decades. In December, Israel demanded he be extradited, so he sought shelter at the embassy.
PA involvement?
"Omar's blood will not be wasted in vain," his brother Hamza said, adding that those responsible for Zayed's assassination "must pay the price."
But the family insists that Israel is not the only one to blame.
Zayed was being "threatened by some individuals at the embassy – especially the ambassador – who demanded him to leave the embassy," his brother Ahmed told Ma'an. Ahmed also accused security guards present at the embassy of "collaborating" with his brother's assassination.
Zayed's brother Hamza told Al-Hadaf that Palestinian Authority ambassador Ahmad al-Madbouh said to Zayed that they would kill him by poisoning his food and that a plane would be waiting to return him to Israel.
The Popular Front for the Liberation of Palestine accused the Mossad of murdering Zayed but also blamed "the Bulgarian government and security forces who pursued Comrade Nayef Zayed for arrest and imprisonment for over three months."
The Marxist group said the PA was responsible "for failing to protect Comrade Nayef Zayed from assassination," even as "the highest officials of the Palestinian Authority met with the highest officials of the Bulgarian state in Ramallah, with no apparent demands made for our pursued comrade."
Fled occupation
Israeli media on Friday made unsubstantiated insinuations that Zayed had committed suicide.
It was reported in the Tel Aviv daily Haaretz that Zayed perhaps "fell from a high floor." The Israeli foreign ministry said that "although Israel had asked for his extradition, it learned of his death in the media and is currently studying the information."
Zayed had been given a life sentence by an Israeli military court for his alleged involvement in the killing of an Israeli settler, for which he was arrested in 1986.
Zayed launched a hunger strike in 1990. While being treated in a Bethlehem hospital, he escaped Israeli custody and fled the country.
Zayed reached Bulgaria in 1994, after moving around the Middle East in secret. His wife Rania and their three children are Bulgarian citizens.
On 15 December, the Israeli embassy in Bulgaria officially requested his extradition. He was given 72 hours to turn himself in, but Zayed refused.
Embassies enjoy protection under the 1961 Vienna convention, and Bulgaria recognized Palestine as a state in 1988.
History of kidnapping and assassination
Israel has long targeted Palestinians all over the world. The scholar, resistance activist and novelist Ghassan Kanafani was assassinated by an Israeli car bomb in Lebanon in 1972.
Dirar Abu Sisi, the deputy engineer of the only power plant in the Gaza Strip, was kidnapped by the Mossad while on an overnight train from Kharkiv to Kiev in February 2011.
He was handcuffed and tortured, forced into a coffin and deported by a plane to Israel where he is now held captive.
Tags