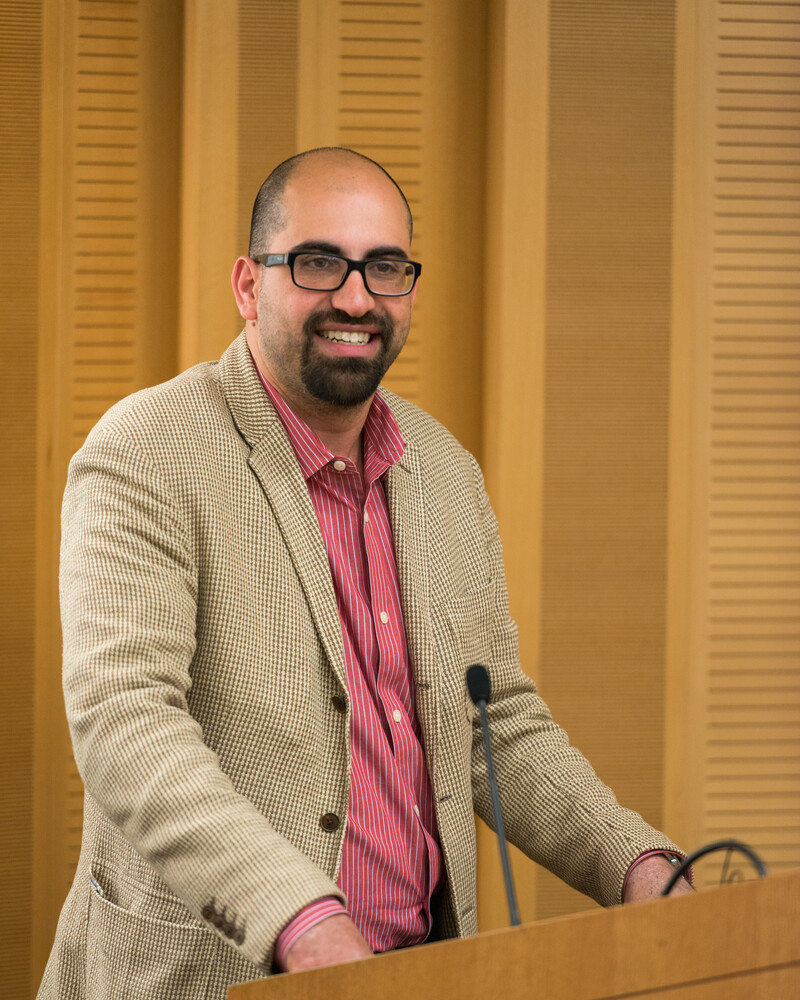 Steven Salaita will not be reinstated under the terms of an out of court settlement with the University of Illinois.
The deal will pay Salaita $875,000 – about ten times the annual salary he would have received as a tenured professor in the American Indian Studies program at the university's flagship Urbana-Champaign campus.
"This settlement is a vindication for me, but more importantly, it is a victory for academic freedom and the First Amendment," Salaita said in a release from his legal counsel, the Center for Constitutional Rights and the law firm Loevy & Loevy.
The settlement brings an end to Salaita's breach of contract lawsuit against university trustees and administrators over his August 2014 firing because of his tweets excoriating Israel's attack on Gaza.
Salaita had sought reinstatement as well as financial damages.
The terms of the deal will come as a surprise to some supporters. His lawyers had said all along that Salaita was willing to settle, but that his primary goal would be to get his job back.
The university has been adamant, however, that it would not allow him into the classroom.
"This is an important victory, even if the bigger fight isn't over," Salaita added in a post on Facebook. "At this point I am ready to move beyond this particular matter and continue doing what I love – teaching, writing, organizing, and contributing in whatever way I can to struggles for justice."
"The University believes that reaching a settlement with Dr. Salaita is the most reasonable option to fully and finally conclude all of the pending issues," Urbana-Champaign Interim Chancellor Barbara Wilson said.
"Although the amount is significant, it is less than what we would spend if the case were to continue and proceed to trial over the next year," she added.
The university statement said Salaita would receive a lump sum of $600,000, while the remaining amount would cover his legal fees.
Cause celebre
Salaita's case became a cause celebre for academic freedom, highlighting the role of pro-Israel donors in pressuring university administrators.
Thousands of academics pledged to boycott the university until he was reinstated.
The Salaita affair devastated and demoralized the university's celebrated American Indian Studies program, leading to the departure of several faculty.
His firing also earned the University of Illinois a formal censure from the American Association of University Professors for violating academic freedom, a rare rebuke and severe blow to its reputation.
"The petitions, demonstrations, and investigations, as well as the legal case, have reinvigorated American higher education as a place of critical thinking and rigorous debate, and I am deeply grateful to all who have spoken out," Salaita's statement said.
The university has undoubtedly paid a high price by bowing to Israel lobby pressure. The settlement with Salaita deals only with the legal aspects of the matter but not with questions of ethics and academic freedom which will tar the university's reputation for years to come and could discourage academics and students from applying there.
Strong case
Salaita had scored successes in the early phases of his federal lawsuit.
In August, US District Judge Harry Leinenweber backed Salaita's contention that he had a binding contract with the university.
Yet there was never a guarantee that even if he won at trial that the court would order his reinstatement.
In September, the judge found that university officials had destroyed emails that may have contained key evidence Salaita needed to prove his case.
This came after sensational revelations that top officials, including then Chancellor Phyllis Wise, had been using private email accounts to discuss the case and evade disclosure laws.
Wise and another official, Provost Ilesanmi Adesida, resigned in disgrace, adding to the disarray at the frequently scandal-plagued state university.
"Make no mistake: the size of this settlement is an implicit admission of the strength of Professor Salaita's constitutional and contractual claims," attorney Anand Swaminathan of Loevy & Loevy said.
"In the future, university administrators will have to think twice before they choose the interests of wealthy donors and alumni over upholding their constitutional obligations," Swaminathan added.
In August, Salaita took up a year-long post as Edward W. Said Chair of American Studies at the American University of Beirut.
Tags