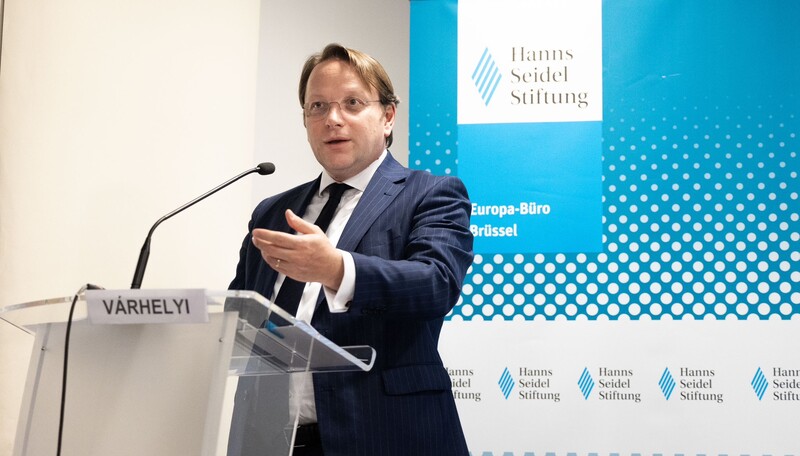 Seldom does a week go by without the Holocaust being abused.

One abuse took place on Sunday when a march was held in Budapest – ostensibly to remember Hungarian Jews killed by the Nazis.

Prominent in the tribute was Yacov Hadas Handelsman, the ambassador of Israel to Hungary. He represents a state that has killed almost 100 Palestinians so far this year and more than 10,000 since the second intifada broke out in September 2000.

Pointing to crimes that took place during the 20th century is apparently the best way of getting away with crimes in the 21st.

At least, that tactic works for Israel.

On Saturday, its police assaulted Christians celebrating the Easter season in occupied Jerusalem. None of the participants in the Budapest march the following day appears to have protested against the assaults – or against Israel's even worse attacks on Muslim worshippers during Ramadan.

It is a safe bet that Israel's state violence did not cause any anguish for Katharina von Schnurbein, the European Union's coordinator against anti-Semitism. She led the Budapest march, along with the aforementioned Israeli ambassador in Hungary.

Von Schnurbein has dropped strong hints that she is motivated by Christian Zionism. Followers of that perverse ideology think the Bible gives Israel permission to steal Palestine from the Palestinians.
Still spreading myths
The march was endorsed, too, by Olivér Várhelyi, Hungary's member of the European Commission (the EU's executive).

He is nominally in charge of managing relations with the EU's neighboring countries. Under the "mission letter" he received from the European Commission when beginning his term in December 2019, he is expected to promote "respect for human rights and the rule of law."

Regardless of whether those expectations were genuine, Várhelyi has not been living up to them.

He has recently held discussions with a number of pro-Israel lobby groups.

In January, for example, he met Ted Deutch, the new CEO of the American Jewish Committee.

A read-out from that conversation obtained following a freedom of information request describes it as "a positive and forward-looking exchange of views on matters of common interest."

The list of those "matters" given was brief: EU-Israel relations, the fight against anti-Semitism and support for the Abraham Accords (normalization deals between Israel and several Arab countries). The read-out contained no specific reference to Israel's violations of human rights.

About a month earlier, he met representatives of the Action and Protection League, a pro-Israel group formed in Budapest.

The read-out – see below – for that chat says: "A productive exchange was had on the implementation of the EU strategy on combating anti-Semitism and fostering Jewish life."

There is no indication that Israel's oppression of the Palestinians was raised during the "productive exchange."

Far from defending Palestinian rights, Várhelyi has displayed immense cruelty in order to please the Israel lobby.

He has gone so far as to block aid to Palestinian hospitals over false allegations that books used in Palestinian schools were hostile toward Israel.

While the aid was eventually released, Várhelyi is still spreading myths about school books.

After he met the head of UNRWA, the UN agency for Palestine refugees, in March, Várhelyi tweeted that it "needs to lead by example." He thereby insinuated – contrary to the established facts – that the schools run by the agency are preaching intolerance.

The reality is that Israel's relentless aggression makes peace impossible.

Várhelyi has not been short of opportunities to tell Israel that its aggression must stop.

He has taken part in at least 12 meetings or conversations with representatives of Israel – as distinct from staff with pro-Israel lobby groups – since December 2019, the European Commission confirmed following an information request. They included a "mission to Israel" – the term used by EU officials – which he undertook in March last year.

Every one of those discussions explored ways to strengthen EU-Israel relations, it would appear – from the admittedly limited details provided.

There has been much speculation lately about how Israel's international standing could be damaged by the inclusion of fascists in its ruling coalition and the "turmoil" which their "reforms" could bring.

Oliver Várhelyi, by contrast, is maintaining a business as usual posture. That is not surprising.

No matter whether Israel has an extreme right or a more "liberal" government, he has proven to be its most steadfast ally at the highest echelons of the Brussels bureaucracy.

Israel can depend on him to keep things positive. Palestinians can expect him to remain cruel.
Tags