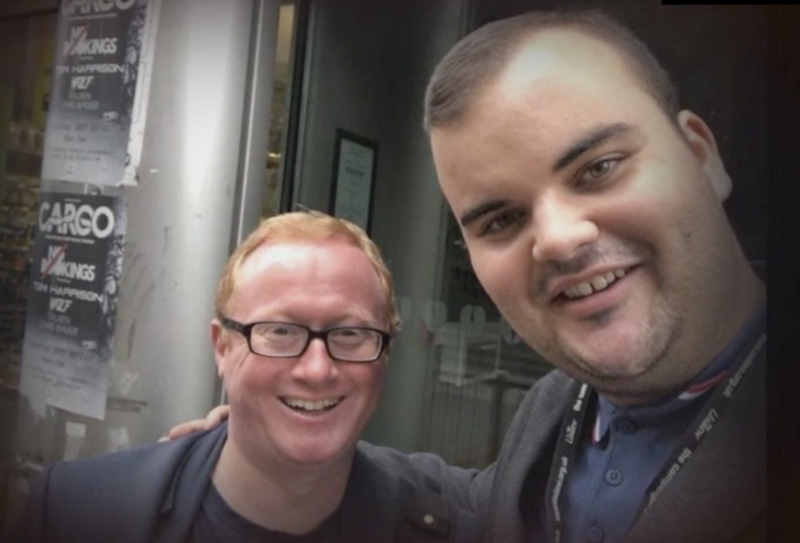 A new cache of leaked Labour documents shows how Israel lobby operatives worked against former leader Jeremy Corbyn from within the UK's main opposition party.

Israel lobbyist Luke Akehurst intervened to help save suspended right-wing Labour activist Luke Stanger from expulsion – despite a series of complaints of harassment and intimidation.

The leaked files also detail how Palestine solidarity activists and left-wingers were investigated, suspended and expelled from the party, while right-wing pro-Israel members were protected by senior party figures.

The documents were revealed on Thursday in the first episode of The Labour Files, a new three-part series by Al Jazeera's investigative unit – the same team behind the 2017 series The Lobby and the censored 2018 series The Lobby – USA.

The Qatar-based satellite channel describes the trove of internal Labour Party materials as "the largest leak of documents in British political history."

During the Corbyn years, the files show, the generally left-voting city of Brighton became a focus of clashes between the party's left and right wings.

A leaked 2016 email shows that Palestine solidarity activist and Labour member Becky Massey was secretly reported to the party's disciplinary unit by Labour lawmaker Peter Kyle.

"I would like to direct you in the strongest terms to investigate and to remove the member from the party," Kyle wrote, then naming Massey. In one tweet, Kyle complained, "she calls Israel a 'sick society.'"

The lawmaker accused her of being "aggressive" to him and his staff. Massey denies this in the episode, saying "I'm not an aggressive person" and recalling that Kyle had been to her house for Labour meetings in the past.

Massey was targeted in part due to her posting of an article by The Electronic Intifada to Twitter.

Despite Kyle's intervention, Massey avoided suspension in 2016. But as The Electronic Intifada revealed in 2020, Massey was expelled from Labour after right-winger Keir Starmer became leader, at the request of Israel lobby group the Board of Deputies of British Jews.

The files show that another Labour right-winger who secretly reported Massey was former lawmaker Ivor Caplin.

Caplin would later become chair of pro-Israel group the Jewish Labour Movement – which has close ties to the Israeli embassy in London.

Also active in Brighton was ultra-right Labour activist Luke Stanger, who was supportive of Sussex Friends of Israel, a local extremist Zionist group also with ties to the Israeli government.

Stanger engaged in harassment and abuse of Labour activists both in person and online. His behavior was so extreme that it led to his suspension as a Labour member.

But Stanger was supported by Labour's right-wing establishment, including lawmakers and other influential figures who wrote to party officials to praise him and call for his reinstatement.

Labour's highest disciplinary body did in fact vote to expel Stanger but the decision has never been implemented.

The first episode of Al Jazeera's series reveals that a letter to the party from Stanger objecting to his suspension was actually authored by Luke Akehurst – a prominent Israel lobbyist who now sits on Labour's ruling national executive. The network determined this from the document's metadata.

Notorious on the Labour left as an arch foe of Jeremy Corbyn, Akehurst is a former arms industry lobbyist and now runs the group We Believe in Israel.

In his appeal to the party against his suspension Stanger was represented by prestigious London law firm Mishcon de Reya, best known for representing Princess Diana in her divorce from her husband, who is now King Charles III.

The firm also has a long track record of acting on behalf of the Israeli government in the UK.

In the episode, Al Jazeera interviews former Brighton Labour member Damian McCarthy, who says Stanger sent him intimidating messages online and even turned up outside his child's school.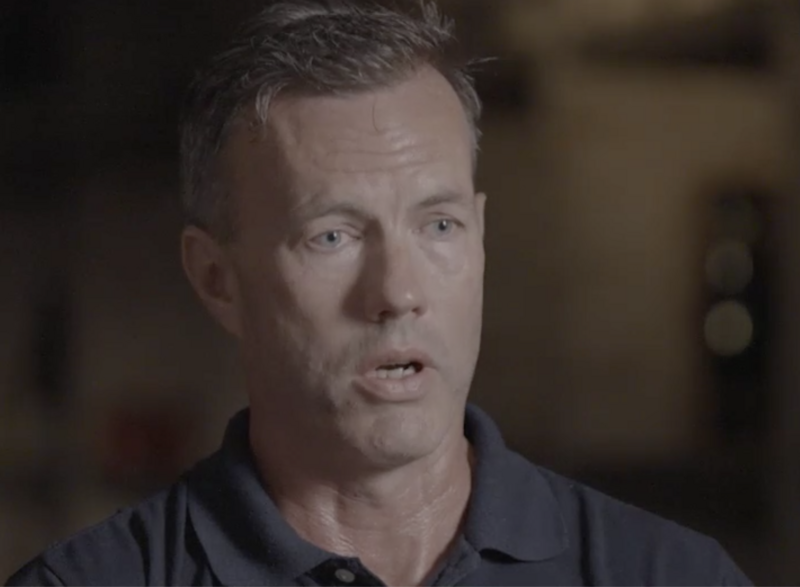 Soon after this encounter McCarthy began to be bombarded by anonymous online allegations of anti-Semitism.
Stanger also began to bombard McCarthy's employer with similar complaints.
The office was sent "dossiers" about McCarthy, including an online conversation in which one of his anonymous attackers threatened to behead the activist and his family.
Another caller at that time was Zionist extremist Jonathan Hoffman, who was in 2019 convicted of harassment and threatening behavior against a Palestinian protester in London.
McCarthy and his family were sent statements threatening depraved and obscene acts against McCarthy's mother, "even if she is dead (which I hope she is)."
McCarthy, visibly emotional in the Al Jazeera film, recalls that his step father "was very upset about reading all of that. I can't talk about most of it."
"My dad read those terrible comments and he was upset about that. And he died not long after that," McCarthy tells Al Jazeera. "So that evil that was put into our lives caused my pa to die, I'm sure that was a central part of what happened … I don't think I'll ever get over it."
Luke Stanger did not respond to Al Jazeera's request for comment.
Update: The day after the first episode of The Labour Files aired, Stanger posted a long Twitter thread in which he condemns the series as "warped." But he also admits "organizing" a "letter" which was sent to McCarthy's workplace. He does not deny calling the office.
He says the letter "bore absolutely no relation to the alleged death threats and rape threats" issued to McCarthy's parents. He concedes his "paths once crossed with Mr. McCarthy" outside the school but says it was to pick up a relative from school "after unexpectedly finding myself home from university."
Israel lobbyists protected
The Labour Party establishment's purging of left-wing activists, usually on flimsy or fabricated pretexts, is in marked contrast to how it defends right-wing, pro-Israel activists like Stanger.

Another Zionist protected from the consequences of their own bad actions by the party's bureaucrats was the Jewish Labour Movement's then director Ella Rose, the leaked documents show.

Rose had been hired by the JLM as director while she still worked at the Israeli embassy in London. The Electronic Intifada was the first to expose this link, in 2016.

In 2017 Rose was the subject of complaints by Labour members after Al Jazeera revealed in The Lobby that she had made comments implying she would like to physically attack left-wing anti-racist activist Jackie Walker.

"I can take her," she told Al Jazeera's undercover journalist, boasting of her prowess in the Israeli combat technique Krav Maga. "She's five foot two and tiny." Rose also said her critics should "die in a hole."

The newly leaked documents reveal that Rose acted swiftly, writing to Labour's disputes team to ensure she would not be disciplined by the party, despite her implied threat as shown in Al Jazeera's film.

"I would very much like to volunteer to come and meet with you … next week in order to clear this matter up at the earliest opportunity," she wrote to Labour Party bureaucrat Sam Matthews.

Matthews wrote back to Rose two days later reassuring her that "the Labour Party will be taking no further action on this matter."

The leaks also suggest that Rose herself may have played a role in the complaint to broadcasting regulator Ofcom against Al Jazeera for broadcasting The Lobby.

The complaint was ultimately unsuccessful and the channel was completely vindicated in a 2017 ruling.

Al Jazeera says the second episode of its new series will tell "the true story behind the party's anti-Semitism crisis" and how "truth was subverted and reality turned on its head."

Extended versions of each episode are expected to be available online the day after each TV broadcast.
Tags