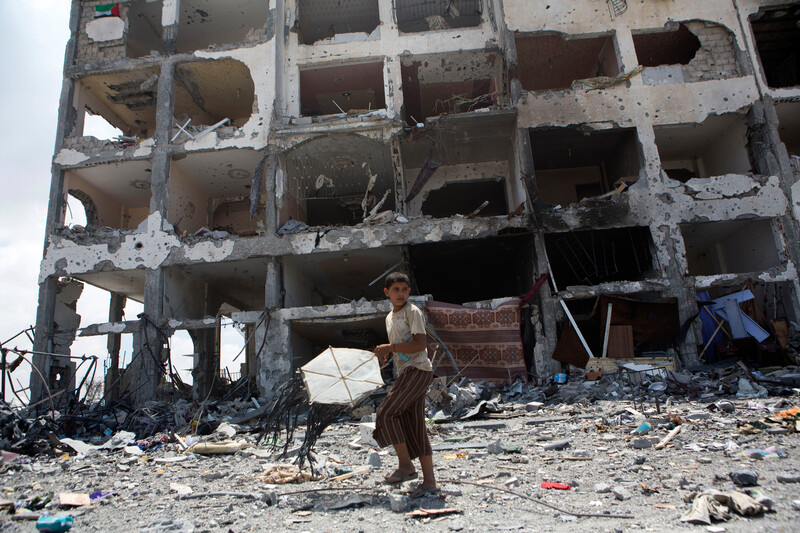 This afternoon I spoke with Karen Danczak Lyons, director of the Evanston Public Library, who confirmed that my 11 August reading from The Battle for Justice in Palestine has been reinstated.
Lyons informed me that updated information for those wishing to attend will be posted to the library's website.
I have no doubt that this reversal owes much to the many people – including a number of professional librarians – who wrote to Evanston Public Library to express their concern at the cancelation.
I am truly grateful to everyone for their support. Gone are the days when institutions could quietly push aside the question of Palestine.
Earlier today, Lyons issued a statement about her unilateral cancelation of the reading.
"The statement that the Evanston Public Library banned or censored the work of author Ali Abunimah is false," Lyons wrote. "We are co-sponsors of this event and have been promoting this program through flyers, posters, social media and our electronic newsletters."
But the fact is that on Saturday, the library deleted my reading from its calendar and tweeted, "We will reschedule Ali Abunimah's talk. With this complex issue, we now plan to schedule more speakers on other dates too."
And on Friday, Lesley Williams, the library staff person responsible for the program, wrote me an email warning me that the event may be canceled because Lyons had ordered her to confirm the booking of a "pro-Israel" speaker prior to my event in order to ensure "balance."
My response
In our conversation and in an email, I told Ms. Lyons that I saw no valid reason to cancel or reschedule the 11 August event and I am pleased it has now been reversed.
Now, more than ever, people want to talk about what is happening in Palestine.
I'm ready to engage with everyone who comes, whether they agree with me or disagree. And I understand well enough that by co-sponsoring a reading, the library is not endorsing my views any more than it would be endorsing the views of any other author.
"Balance"
My speaking next Monday does not preclude the library from seeking authors with differing view from speaking in the future.
I told Ms. Lyons that I hope the library does continue this conversation with a range of speakers, but that it pushes beyond the narrow and misleading framework of "pro-Palestinian" and "pro-Israeli."
This restrictive framework not only sidelines Palestinian voices, but often excludes a broad range of Jewish people who refuse to be implicated in Israel's colonial and apartheid crimes against Palestinians.
"The spurious commitment to 'balance' implies an effort to undermine or challenge Mr. Abunimah's perspective even before his presentation," the US Campaign for the Academic and Cultural Boycott of Israel (USACBI) said in its letter to the Evanston Public Library.
"It suggests a predetermined bias against Mr. Abunimah's open record of speaking on behalf of Palestinian civil rights."
USACBI asks: "Would the Evanston Public Library insist on inviting a member of the Ku Klux Klan to present the 'other side' of a presentation by Cornel West?"
Palestine remains one of the last major taboos in American society and the only one where a requirement for "balance" is routinely used as a tactic to silence Palestinian experiences and voices.
Palestinians are the only people whose mere existence in any cultural, academic or intellectual space is required to be "balanced" by the presence and voice of their oppressors or their oppressors' apologists.
Next Monday I will read a section from my book about Gaza that provides context for the current struggle the Palestinian people there are waging, at an unbearable cost, to end Israel's criminal and murderous siege.
I will talk about what Israeli historian Ilan Pappe has rightly termed Israel's "genocidal slaughter" in Gaza which has, since 8 July killed 1,888 people, 84 percent of them civilians and 447 of them children.
Yes, this should be an inclusive conversation and an urgent one, but let's not pretend anything can justify or "balance" the horrifying facts of this massacre.
Tags