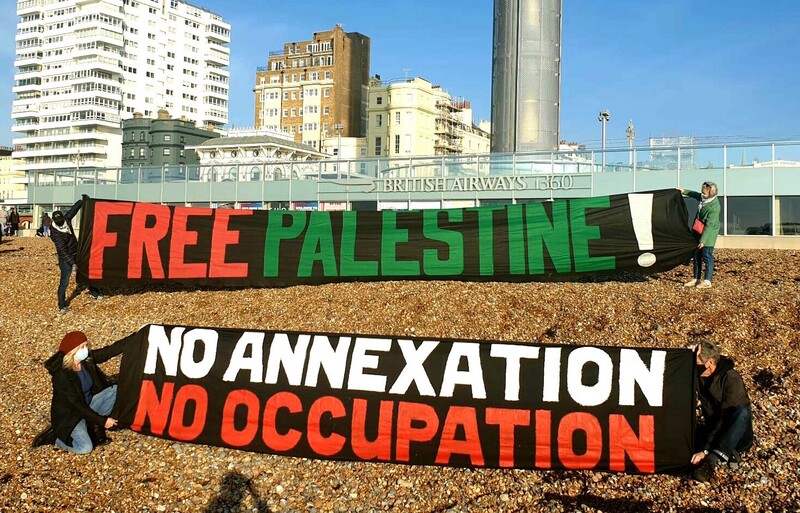 A major local government pension fund in Britain has divested from Israeli arms maker Elbit Systems, the Palestine Solidarity Campaign said on Friday.

East Sussex Pension Fund "has no exposure to Elbit Systems" as of December, the council's pensions committee chair revealed last week.

Council documents show the fund previously had $22,000 indirectly invested in Elbit as part of a passive index tracker fund – a type of investment where the client does not actively choose which company's shares to buy.

Elbit was dropped after the council moved to an investment scheme run by Storebrand, a Norwegian firm which excludes Elbit due to human rights concerns.

A council spokesperson denied divesting, telling The Electronic Intifada that "our holding in Elbit Systems and a number of other companies fell out of the portfolio" after a review of "environmental, social and corporate governance factors."

The spokesperson denied the activist claim of a victory, saying, "the campaign has not been discussed at committee level and played no part in the decision."

But campaigners say the council is being "economical with the truth" and accuse it of quibbling over terminology.
"Human rights and international law reasons"
"It may be true that the campaign itself has not been discussed by East Sussex Pension Committee at committee level," said Ben Steele of Brighton and Hove Palestine Solidarity Campaign.

But Steele noted that the committee's chair "has responded publicly to dozens of submitted questions by concerned council taxpayers in the county over the past year."

A public record from a full council session last week lists names of local people demanding answers on the pension fund's investment in Elbit and other companies implicated in Israel's occupation of the West Bank and Gaza Strip.

In a written response in the same document Gerard Fox, the chair of the council's pensions committee, conceded that Elbit had been excluded by its new investment manager, Storebrand, "due to human rights and international law reasons."

Fox is a local councillor for the Conservative Party.

The Palestine Solidarity Campaign (PSC) said in a statement on Friday that "campaigners have flooded council meetings with over 60 letters demanding the fund divests from Elbit" since May 2020.

"The exclusion of Elbit Systems is a great victory for scheme members in East Sussex," said PSC spokesperson Lewis Backon. "The fund must go further and commit to exclude any company complicit in Israel's violations of international law."

Aidan Pettitt, a campaigner and member of the fund said in the statement that he was "relieved no more of my deferred wages will be invested in Elbit Systems, whose weapons are used to oppress Palestinian civilians."

But as of 31 December, East Sussex Pension Fund remained invested in four companies listed in a UN database of companies complicit with Israeli occupation in the West Bank, Fox wrote in the document from last week. These are: Expedia, Bookings Holdings, General Mills and Motorola.

A council document from December stated that as of mid-September the fund then "had exposure" to eight of the firms targeted by campaigners – suggesting that the council may have already divested from four companies in addition to Elbit.

Campaigners say they will continue to press the council for further divestment.

It is quite common for big institutions divesting from Israeli apartheid to deny that they have done so, seeking to avoid criticism by the Israel lobby or the British government.

Last year Manchester University divested more than $5 million from Caterpillar and Booking.com, after years of campaigning by students. But the university denied it had anything to do with the boycott, divestment and sanctions activists.

In April last year the UK's highest court ruled against Conservative government attempts to ban local council divestments targeting "foreign nations and UK defense industries."
"Responsible investment policy"
East Sussex pensions chair Gerard Fox wrote in the document from last week that the council's pension fund "cannot be influenced by outside parties or by personal, political or moral beliefs."

But he seemed to contradict that by also saying that the fund's "responsible investment policy" had an objective to "reduce the likelihood that Environmental, Social and Governance (ESG) issues and climate risk will negatively impact asset values."

In other words, bad publicity is now affecting Elbit's bottom line.

Since last year, Elbit has also come under pressure from a new direct action group, Palestine Action.

A spokesperson for the group responded to the news of divestment saying that "the once secretive and hardly noticeable Elbit is now on everyone's to-do list, or to be more precise, everyone's get-shot-of list."

The group said Elbit was feeling the pressure from "grassroots activism, international resistance and effective, sustained direct action."
Tags