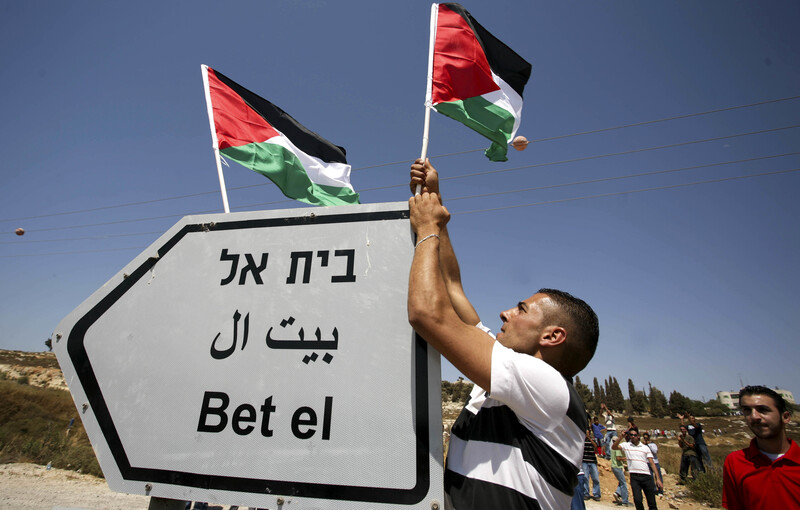 In a recent interview with a British journalist, an Israeli mayor expressed the wish to annex the whole Palestinian city of Ramallah to his illegal West Bank settlement.
Moshe Rosenbaum said: "We hope that one day, Ramallah will be 'South Beit El,'" reported Ruth Michaelson.
Beit El is a Jews-only colony of about 6,000 settlers, while nearby Ramallah is a Palestinian city of tens of thousands of people (300,000 including all the villages and camps of the Ramallah region). Rosenbaum's comment amounts to a wish to ethnically cleanse the city.
The comment is a stark reminder that Israeli moves towards annexing the West Bank will not cease until all Palestinians are removed – or it is stopped by Palestinian resistance.
Michaelson reported the comment in a feature for Vice magazine (a trendy London publication). She is also a correspondent for Radio France International.
Israel's long-planned annexation
During Israel's elections last month, one of the rising stars was Naftali Bennett, the son of American settlers whose "Jewish Home," an ultra-anti-Palestinian political party, wants to annex most of the West Bank – the 60 percent known as "Area C" under the Oslo accords.
Under Bennett's so-called "Stability Initiative" the majority of the West Bank would be annexed to Israel. Being mostly rural areas, Bennett is calculating that the lower number of Palestinians living there could be absorbed or pacified without challenging the "Jewish" nature of the state. In all cases, the Israeli principle is "maximum land, minimum Arabs."
Bennett's party came in fourth place with 12 seats – a huge leap up from the three the party won in 2009 – and is expected to enter the next government.
His plan has wide-ranging support in Israel, and all the Zionist parties – including the Labor party, which came in second place – support Israeli settlements. But it also draws on a long pedigree. The "Allon plan" of 1967 is similar to it in some ways.
The plan may now be close to coming to fruition.
Rosenbaum's comment is a chilling reminder that Israeli expansionism will not stop at Area C – Ramallah is in "Area A" and supposedly under Palestinian Authority control.
Editor's note: this article previously stated that Ramallah is a city of over 300,000 people. In fact that is the figure for the entire municipal region.
Tags