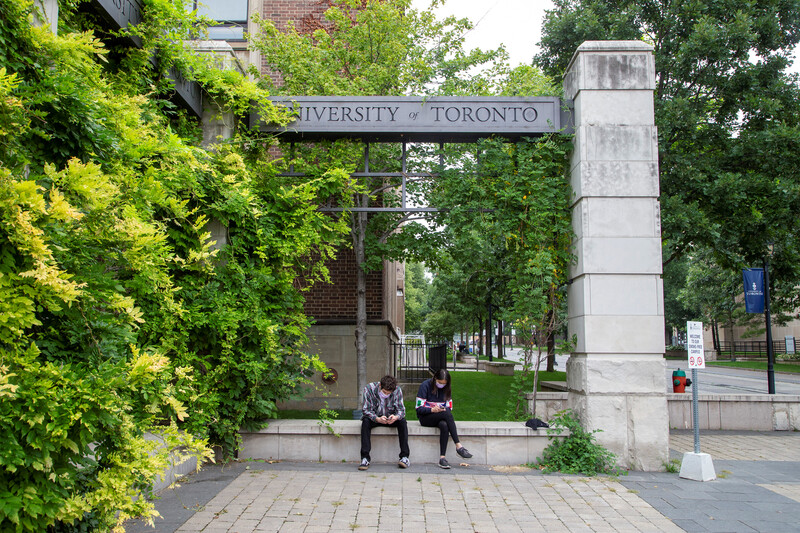 In a rare move, a major Canadian academic organization is halting cooperation with the University of Toronto because it revoked a job offer to a scholar who has researched Israel's international law violations.

The Canadian Association of University Teachers (CAUT) council voted Thursday that it would take action over the treatment of Valentina Azarova.

She had been offered the position of director of the University of Toronto faculty of law's International Human Rights Program last year. The hire was then revoked after a donor to the college – with strong connections to the pro-Israel lobby – objected to her work.

CAUT's decision – which it calls a "censure" – means that academic staff "are asked to not accept appointments or speaking engagements at the institution until satisfactory changes are made," the association states.

The association will also refuse to accept advertisements for job vacancies at the university on its website and newsletter, and will widely publicize its anger over the hiring scandal – including bringing its actions to the attention of academic groups in other countries.

CAUT joins a growing list of organizations calling for Azarova's hiring to be restored.

David Sprio, a sitting tax court judge, who is a major donor to the university, complained last year about her research into Israel's violations of international law.

Spiro had been an active representative of the Centre for Israel and Jewish Affairs (CIJA), Canada's largest Israel lobby group.

Thomas Cromwell, a retired judge, wrote a nominally independent report on the issues surrounding Azarova's hiring. Cromwell confirmed that Spiro received confidential information about the hiring process and tried to sabotage it.

But while he was adjudicating the university's hiring scandal, Cromwell accepted an invitation to give a keynote speech at CIJA's annual conference in February.

"It is unclear why he did not recuse himself given his role as an investigator of alleged external influence from CIJA," wrote Vincent Wong, who was on the hiring committee as a law professor and subsequently quit in protest after Azarova's hire was revoked, along with the other members.

Last August, after the committee unanimously approved Azarova to head the law school's International Human Rights Program – a position she accepted – the law school's dean killed the job offer and suspended the search indefinitely.

The university and the dean then denied that Azarova, who is based in Germany, was hired in the first place.

When pressed, administrators blamed problems with securing her work permit – even though the university's employment lawyer had confirmed that she could be hired as an independent contractor until the permit was received.

As laid out in the Cromwell report, Spiro and his former colleagues at CIJA pressured University of Toronto administrators in order to block Azarova's hiring.

The report "clearly shows how a pro-Israel lobby group and a major donor were able to inappropriately gain access to confidential information about the UofT's hiring process," stated Michael Bueckert from Canadians for Justice and Peace in the Middle East.

"These supporters of Israel were then able to use channels of influence to communicate to senior administration officials that Dr. Azarova's hire would not be acceptable," added Bueckert.

But, backing the university's claims, Cromwell asserts that Azarova's scholarship on Palestine was "irrelevant" in the decision not to hire her.

Furthermore, Cromwell himself states that he "would not draw an inference that improper outside influence played any role," even as the report documents CIJA threatening to instigate protests that would cause "major damage" to the university "including in fundraising."

But if that were the case – if it was just about a snag in immigration paperwork and not about her research on Israel's human rights violations – civil rights groups and scholars say that there is nothing stopping the university from offering Azarova the position, which remains unfilled now seven months later.
"Implausible"
David Robinson from the Canadian Association of University Teachers stated that "all the evidence" about Azarova's hiring had been reviewed by the CAUT council.

CAUT concluded that "the decision to cancel Dr. Valentina Azarova's hiring was politically motivated, and as such constitutes a serious breach of widely recognized principles of academic freedom," Robinson added.

The association represents more than 70,000 teachers, researchers and other staff members at 125 universities across Canada.

Its decision to censure the University of Toronto "was not taken lightly," Robinson explained.

Censure is "a measure of last resort used only when we are faced with serious violations of academic freedom and other principles that are fundamental to higher education," Robinson added. He said that the CAUT "found it implausible" that Spiro's intervention did not "trigger the subsequent actions resulting in the sudden termination of the hiring process."

"The university should say 'we screwed up,' offer her the job and let her turn it down if she wants," Dania Majid, founder of the Arab Canadian Lawyers' Association told The Electronic Intifada.

"But will they do it? No. It was always about her scholarship on Palestine [and the concerns of] the funders and donors," Majid added.

Her group is one of five organizations which have called on the university this week to reinstate Azarova's hire, along with Canadians for Justice and Peace in the Middle East, Independent Jewish Voices Canada, the National Council of Canadian Muslims and the Canadian Arab Institute.

They have started a petition supporting this call.
Causing harm
University administrators knew that Spiro was alarmed over Azarova's potential hire and claimed that the university could suffer a blow to its reputation, the Cromwell report acknowledges.
In conversations with a high-level university official, Spiro referred to Azarova's "published work on Israel" to highlight his concerns.
Civil rights advocates and academics say that by not condemning this interference, the university is signaling that advocating for Palestinian rights can make one ineligible for a position at the University of Toronto.
Moreover, "this was a breach of confidentiality and the report doesn't go into that – it mentions the interference, but then downplays it," noted Dania Majid.
"Who was the professor who leaked the information to CIJA? Are there academic programs that are being actively monitored? There are so many unknown pieces to this story," she added.
In their letter, the civil rights groups say that in addition to the reputational harm that the University of Toronto hiring scandal has caused to Azarova, "it also caused harm to members of Palestinian, Arab, Muslim and Jewish communities."
Claiming that hiring Azarova would tarnish the university's reputation due to her scholarship into Israel's violations of Palestinian rights "is an insult to Palestinians and those who identify with and support their cause," the letter states.
"No one working on Israel-Palestine feels any safer," Majid said. "If you speak out, you know the risk you take when you do this work."
Tags