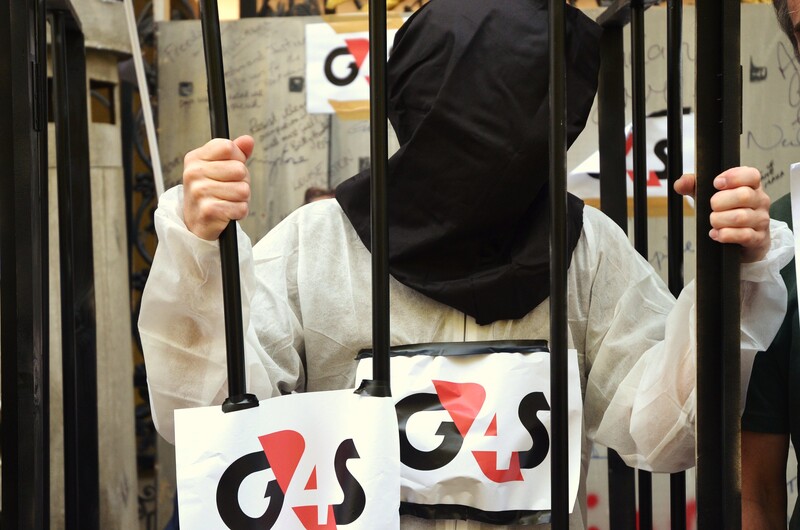 All six United Nations agencies in Jordan have now canceled their contracts with G4S, a private security corporation with a lengthy history of involvement in Israel's crimes.
The UN Development Programme (UNDP) office in Jordan will not renew its contract with the British firm, according to Jordan BDS, a group that supports the boycott, divestment, and sanctions movement.
An unnamed corporation in Jordan has also announced it is not renewing its contract with G4S, Jordan BDS has stated.
The BDS National Committee – a Palestinian organization coordinating boycott activities – has welcomed the decisions by the UNDP and the unnamed company "to meet their ethical and legal obligations by dumping G4S, which is complicit in Israel's grave violations of Palestinian rights and international law through its partnership with Israel's police."
G4S, the world's largest private security firm, has operated in Israeli prisons where Palestinians are held without charge or trial and provided equipment and services to Israeli military checkpoints and settlements.
The company has managed juvenile prisons and detention facilities in the US and UK, and has been implicated in labor and human rights abuses from Africa to the offshore facilities where Australia detains refugees.
G4S employees in the US have been investigated for extreme acts of violence on prisoners, including rape and murder.
Targeted since 2012 by an international campaign over its business dealings with Israel, G4S has lost millions of dollars worth of contracts around the world.
Palestinians launched the #UNDropG4S campaign in 2015 to urge the United Nations to end more than $20 million dollars in its agencies' contracts with the company.
Though G4S announced in 2016 that it was ending most of its business with Israel, the firm continues to manage Israel's Police Academy in Jerusalem, where Israeli forces are trained in repression tactics.
UNDP in Jordan follows the local office of UN Women, which ended its contract with G4S in 2017.
The Jordan offices of the World Food Programme, the refugee agency UNHCR, the children's fund UNICEF and operations agency UNOPS have also ditched G4S in recent years.
The worldwide campaign against G4S will continue, Jordan BDS says, "until the end of its collusion with the Israeli colonial regime."
Tags