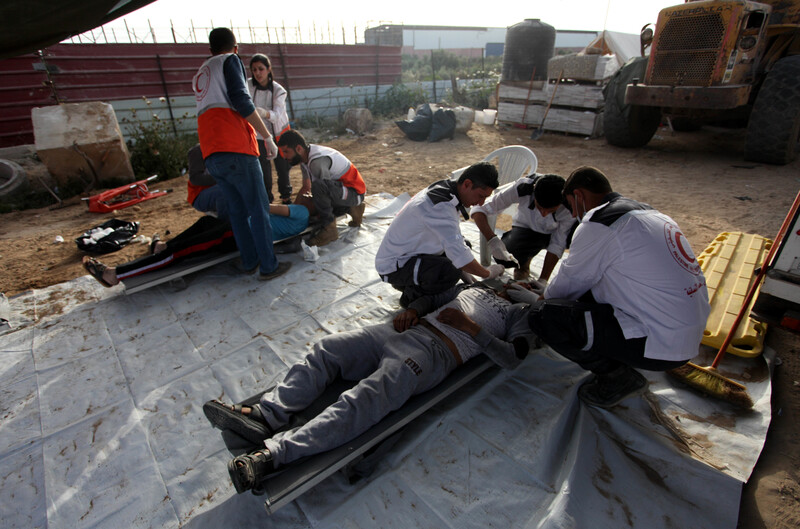 Health facilities in Gaza are undergoing their most severe crisis yet since Israel imposed a blockade on the territory 11 years ago, the health ministry in the Strip stated on Wednesday.
Essential services in Gaza are "barely able to function" after "years of blockade, internal divide and a chronic energy crisis," the United Nations Office for the Coordination of Humanitarian Affairs also stated this week.
Gaza's health care system has struggled to cope with the high number of casualties due to Israel's lethal crackdown on unarmed Palestinians demonstrating along the eastern perimeter of the besieged and occupied territory.
Forty Palestinians, including five children and two journalists, have been killed during the Great March of Return protests that were launched on 30 March. More than 8,500 have been injured, according to Gaza's health ministry. The majority of those injuries required hospitalization, and more than 2,000 were caused by live fire.
During that same period, Israeli forces killed 13 additional Palestinians in Gaza who were not participating in the protests when they were fatally wounded.
Rights groups have accused Israel of deliberately killing and maiming unarmed Gaza protesters.
Amnesty International, which is calling for an arms embargo on Israel, has been told by doctors at hospitals in Gaza that "many of the serious injuries they have witnessed are to the lower limbs, including the knees, which are typical of war wounds that they have not observed since the 2014 Gaza conflict."
Medical workers themselves have been targeted. More than 160 paramedics have been injured by Israeli tear gas or bullets during the Great March of Return protests, and 24 ambulances have been damaged, according to Gaza's health ministry.
But the impact of Israel's violence towards civilian protesters is not limited to physical harm.
Nightmares
The Norwegian Refugee Council reported last week that children surveyed by the group "are experiencing unusually high rates of nightmares and are showing increasing signs of psychosocial deterioration as a result of the violent response to the Gaza protests."
The humanitarian body said that it interviewed principals from 20 schools who "reported a rise in symptoms of post-traumatic stress in children, including fears, anxiety, stress and nightmares."
The extreme Israeli violence has caused children to relive trauma from previous Israeli military assaults on the Gaza Strip.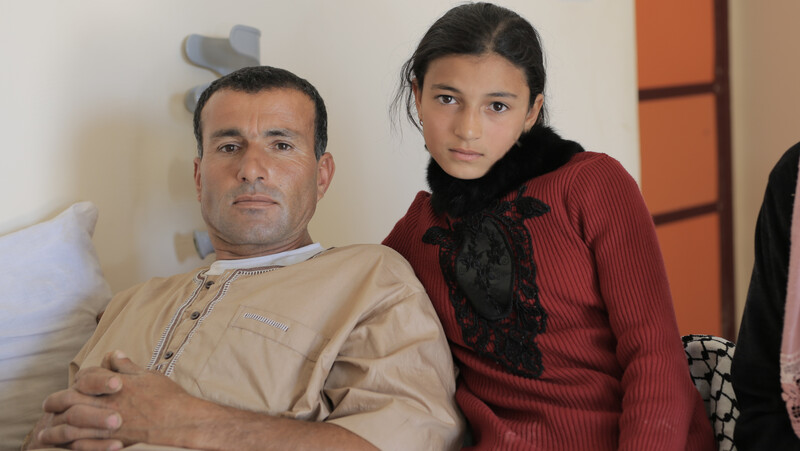 Reham Qudaih, a 14-year-old from Khan Younis in southern Gaza, told the Norwegian Refugee Council that she has nightmares and flashbacks from previous wars on Gaza after her father Tareq was shot during the Great March of Return protests.
She has repeated nightmares in which she sees her father "martyred" on the ground, causing her to wake up screaming.
Manarah Qudaih, Reham's mother and Tareq's wife, said that her children's performance in school has suffered since their father was shot.
"They started wondering how we will live, who will feed us and who will take care of us after [their] father got injured," Manarah said.
Reham previously received counseling after Israel's 51-day war on Gaza in summer 2014. Like thousands of others, Reham's family took shelter in a school during the bombardment.
When classes resumed, the Norwegian group "gave us instructions to be relaxed, to rest and to be in a safe place, a safe house," Reham said.
Muhammad Ayyoub, a 14-year-old pupil, also received psychosocial support from the Norwegian Refugee Council. Video shows the moment when Muhammad was shot in the head, causing him to fall to the ground, during a Great March of Return protest on 20 April.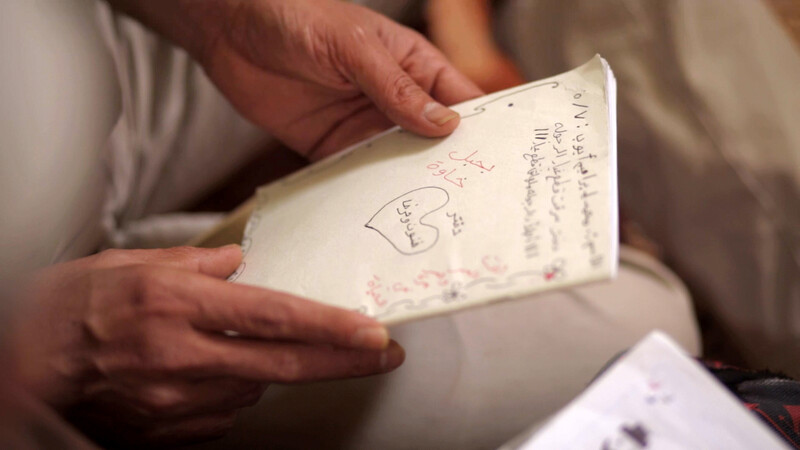 Two days before he was killed, Muhammad was taught by counselors how to behave during an emergency evacuation.
"He returned home happy and he started showing us what he had learned. He showed us how they should carry their bags and how to run. He explained the whole story," Muhammad's mother, Raeda, said.
Muhammad was a popular child, according to his mother, and his classmates go together to visit his grave.
Muhammad's siblings struggle to cope with the loss of their brother. Raeda encourages them to focus on positive memories of Muhammad but says when they "remember his death, they … get emotional and start screaming."
"Perpetual insecurity"
Nickolay Mladenov, the United Nations Middle East peace envoy, expressed his outrage after Muhammad's slaying and called on Israel to "stop shooting at children."
Two more Palestinian children were killed by Israeli soldiers along Gaza's eastern boundary since Muhammad's death.
The protests in Gaza "are occurring in a context of perpetual insecurity, restricted rights, and lack of access to basic resources that characterize life under Israel's 11-year blockade and 51-year military occupation," Medical Aid for Palestinians stated last week.
Yasser Abu Jamei, director of the Gaza Community Mental Health Programme, told the medical charity that "The population in Gaza feels suffocated, beyond suffocation the mental health situation in Gaza is one that can be described as heavy with despair, feelings of frustration and loss of hope."
He emphasized the psychological impact of perpetual displacement on refugees, who make up two-thirds of Gaza's population of 2 million.
"Their lived reality of transforming from producers, landowners, to renters and people dependent on aid or the UN coupon for flour and oil has transformed refugee populations from producers to consumers and dependents."
Palestinian refugees' right to return is a central demand of the protests in Gaza. Mass rallies are planned for Monday, the eve of Nakba Day – the annual commemoration of the ethnic cleansing of the Palestinian homeland and before, during and after the declaration of the state of Israel on 14 May 1948.
As 14-year-old Reham Qudaih put it, Palestinians in Gaza are protesting "to take back our rights which were taken from us by the occupation."
Demonstrators like her father, she said, are defending "Our right to live."
Tags