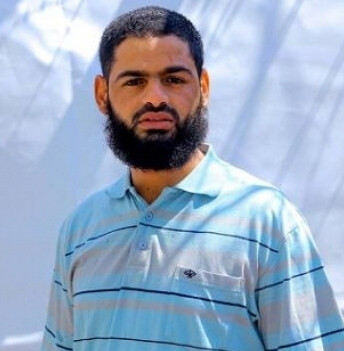 Muhammad Allan announced on Wednesday the renewal of a two-month-long hunger strike that nearly killed him earlier this summer.
Allan immediately resumed his protest after he was arrested by Israeli forces at Barzilai Medical Center in Askalan in the south of present-day Israel and transferred to Ramle prison clinic in the center of the country on Wednesday morning.
The 31-year-old lawyer from Einabus village near the northern occupied West Bank city of Nablus was detained shortly after the hospital director signed his release forms, according to the Palestinian prisoner rights group Addameer.
Allan had been held at Barzilai since early August after his health badly deteriorated following several weeks of hunger strike and while Israel threatened to seek a court order to force-feed him.
Prolonged protest
Allan originally launched his hunger strike on 16 June to protest the renewal of the administrative detention order issued against him after Israeli forces arrested him at his home on 6 November.
Israel routinely holds Palestinians without charge or trial under indefinitely renewable administrative detention orders handed down by military courts.
The detention order against Allan claimed that he is an activist with Islamic Jihad, a Palestinian political party and resistance group. Instead of facing charges for a specific crime, however, Allan was ordered held on the basis of secret evidence.
On 19 August, Israel's high court suspended Allan's detention order which was set to expire on 4 November after medical tests showed that the prisoner had suffered brain damage.
Allan stopped his hunger strike after the court's decision and was held at Barzilai before his arrest on Wednesday.
Last week Allan reportedly stopped taking medication and supplements after the hospital administration and Israeli authorities ignored his request to be moved to a facility in Nablus, according to the Arabic-language Quds news site.
Quds also reported today that the Palestinian Prisoners Club, the Ministry of Prisoner Affairs and the human rights group Adalah will appeal the administrative detention order.
Israeli hospital's complicity
Addameer pointed to the "complicity of the hospital's administration with the occupation's intelligence forces and judicial system who aim to hold Palestinians in detention for as long as possible even if without charges or trial."
The group added that the high court's August decision to suspend the administrative order rather than cancel it condones its use in violation of international law and "affirms that Palestinians cannot seek any form of justice or redress from the Israeli judicial system."
The Israeli human rights group B'Tselem was among those calling for Allan's immediate release on Wednesday.
"Over the years, Israel's security forces have placed thousands of Palestinians under administrative detention for periods ranging from several months to several years," B'Tselem stated.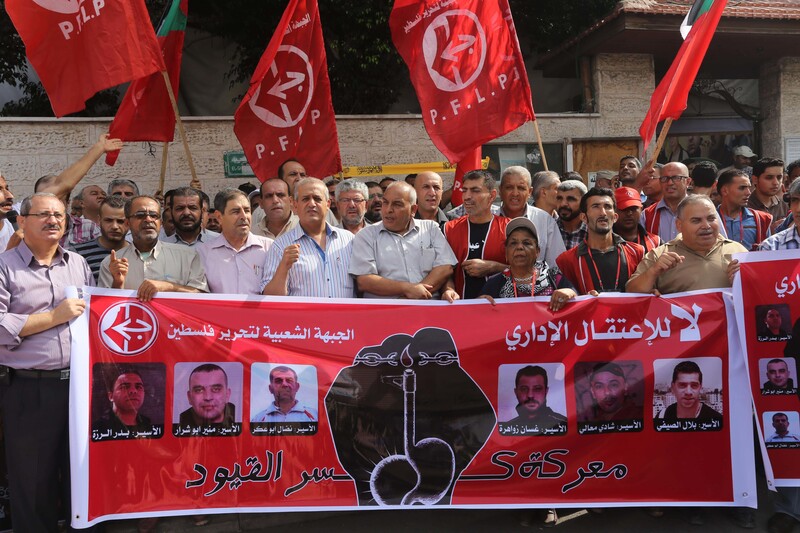 Israel was holding 350 Palestinians under administrative detention at the end of August, according to Addameer.
One of those detainees included Ayman Nasser, the coordinator of Addameer's legal unit. The human rights defender was released this week after spending one year in Israeli prison without charge or trial.
B'Tselem stated today that "at the end of June 2015, some 40 percent of the administrative detainees in its custody had been held for a period of between 6 to 12 months, and another 27 percent for one to two years."
Fourteen detainees had been held in administrative detention for more than two consecutive years.
More prisoners on hunger strike
Several Palestinian prisoners, many of them administrative detainees, have recently embarked on prolonged hunger strikes in Israeli prison.
The most high-profile among them, Khader Adnan, won his release after a 55-day hunger strike this year and a 66-day strike in 2012.
Several administrative detainees have been on open-ended hunger strike since late August.
Nidal Abu Aker, Ghassan Zawahreh, Shadi Maali, Munir Abu Sharar and Badr al-Ruzza were on day 28 of hunger strike on Wednesday, while Bilal Daoud and Suleiman Skafi were on 23 and 16 days of strike, respectively.
Thirty prisoners have boycotted the military courts since July, according to Addameer.
There were more than 5,500 Palestinian political prisoners held by Israel in August, according to the group.
Tags