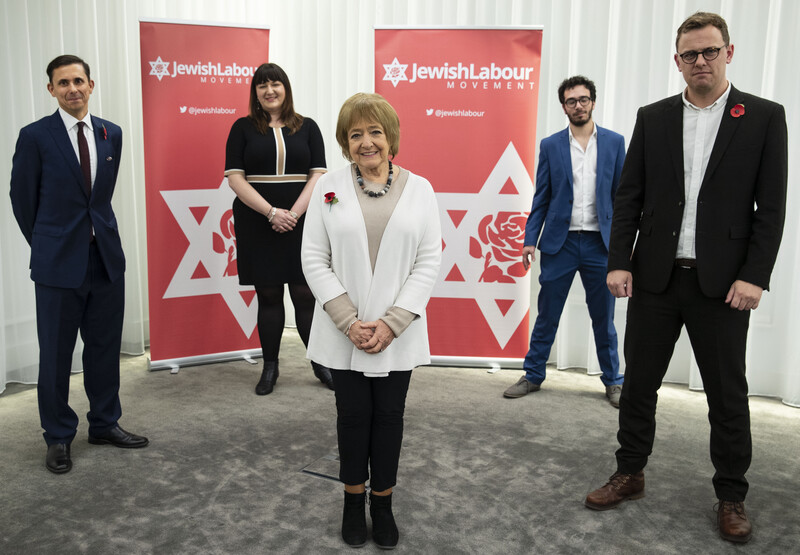 UK pro-Israel lobby group the Jewish Labour Movement suggested on Monday that it was responsible for the downfall of Jeremy Corbyn, the former Labour Party leader.

In a post to Twitter, the group said of Corbyn that they "saw him off" as leader of the party.

The post is the first known public claim of responsibility by the Jewish Labour Movement that they were partly responsible for bringing down the left-wing former leader.

The Jewish Labour Movement was refounded in September 2015 with the aim of defeating Jeremy Corbyn, who had just been elected Labour leader that month.

Corbyn is a veteran Palestine solidarity activist. The Jewish Labour Movement, by contrast, is a Zionist group, led at its refounding by career Israel lobbyist Jeremy Newmark and former Israeli embassy employee Ella Rose.

But Monday's tweet is by no means the first time that an Israel lobby group has claimed responsibility for the political assassination of Corbyn.

In December 2019 Joe Glasman, a leader of the Campaign Against Antisemitism said that his group had helped to ensure Corbyn was "slaughtered" in that month's general election.

As The Electronic Intifada revealed in August, the Campaign Against Antisemitism has been funded by the Jewish National Fund, a quasi-governmental Israeli agency which pioneers colonial settlements in Palestine.

In October 2020, Israel politician Ayelet Nahmias-Verbin gloated at the expulsion of Corbyn from the Labour Party that month, and said she had played a part in his downfall.

"Bye bye @jeremycorbyn," Nahmias-Verbin posted on Twitter, "Justice is done. Proud I was part of this puzzle."
Smears
Throughout the entire four years of Corbyn's leadership of Labour, he was the victim of a major smear campaign focused around alleged anti-Semitism in the party – the subject of my book, Weaponising Anti-Semitism: How the Israel Lobby Brought Down Jeremy Corbyn.

Even years after he was deposed, Corbyn continues to be smeared and defamed as an anti-Semite. Although still an elected lawmaker, Labour's right-wing leader Keir Starmer has blocked Corbyn from standing as a Labour candidate in the next election.

The Jewish Labour Movement's post on Monday came at the tail end of a Twitter thread about an incident that had nothing to do with Corbyn. The fact the pro-Israel group managed to insert Corbyn into it is another reminder of just how fanatically devoted to his downfall the Israel advocacy organization has been.

The incident involved a comment by Susan Hall, the Conservative Party's candidate for next year's London mayoral election.

Speaking to a Conservative Friends of Israel reception at her party's annual conference on Monday night, Hall claimed that she knew "how frightened some of the [Jewish] community is" of incumbent Labour mayor Sadiq Khan.

The comment was widely interpreted as an Islamophobic dog-whistle: Khan is a Muslim and Hall has "liked" at least one racist post on Twitter.

Hall has since stood by her comments.

But Khan is also on the right of the Labour Party and has been an ally to the Israel lobby, especially to the Jewish Labour Movement. So the group defended Khan, attacking Hall for what it described as "divisive politics that seeks to use the Jewish community as political pawns."

It then continued, saying that "We had quite enough of this from Jeremy Corbyn and saw him off."

But in the course of its defense of an ally, the Jewish Labour Movement may have revealed more than it originally intended about its attacks on Corbyn.
Tags