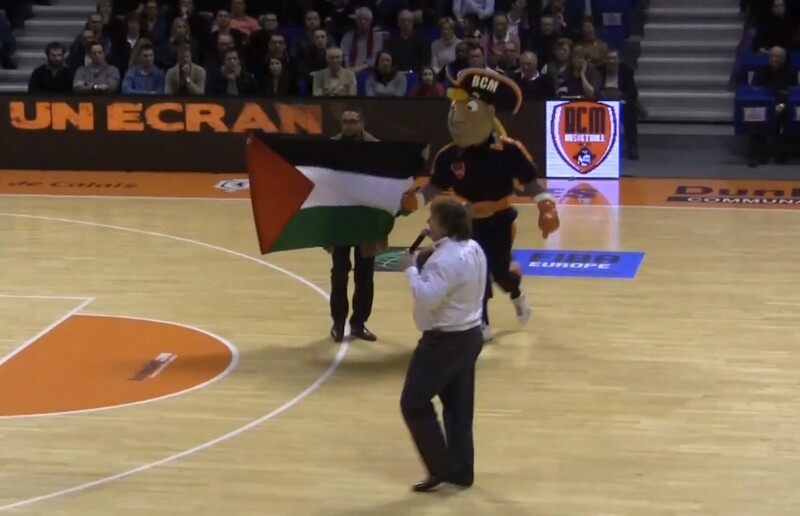 In the latest protest to hit an international sports event involving an Israeli team, an activist unfurled a Palestinian flag on the court as Israeli team Hapoel Holon played BCM Gravelines Dunkerque in the French city of Dunkirk as part of the FIBA Eurochallenge basketball tournament on 29 January.
The video shows the protestor walking onto the court displaying the flag before being briefly intercepted by the home team mascot in a pirate costume and then escorted away by officials.
In the stands more protestors could be seen holding a large banner with the words "Palestine will Live." They too appear to have been escorted out by officials.
CAPJPO-EuroPalestine, whose members took part in the protest, said they were there to "remind that Israel imprisons, tortures and commits war crimes against Palestinian civilians, notably athletes."
Spate of protests
Last year a protestor was fined for a similar protest during an October 2012 match in France involving the Israeli team Tel Aviv Maccabi Electra at which Israeli security personnel had a heavy presence.
And last Friday, dozens of European campaigners protested inside the headquarters of European football governing body UEFA against the decision to allow Israel to host this year's Under 21 finals.
Tags