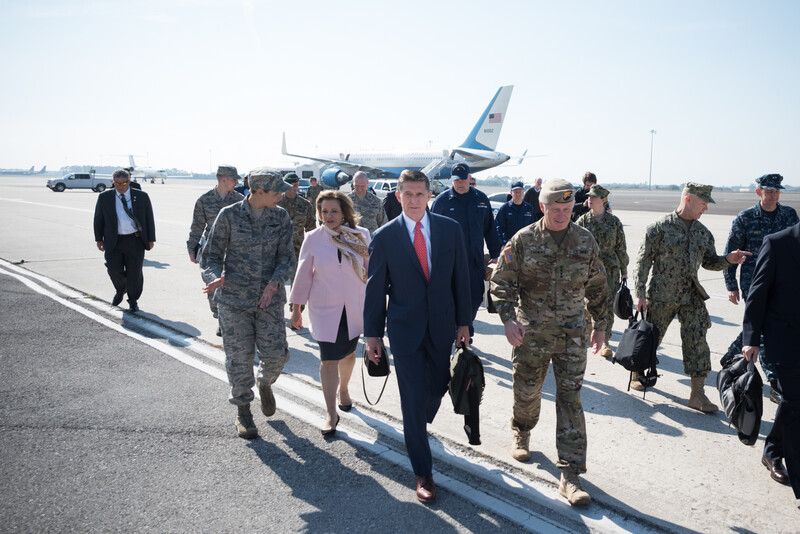 Former US National Security Adviser Michael Flynn entered a guilty plea Friday to lying about efforts by the incoming Trump administration to help Israel avoid censure at the UN Security Council over its illegal settlements on occupied Palestinian land.
Yet several major US media outlets were initially silent about the Israeli connection.
Flynn appeared in federal court in Washington to admit that he lied about conversations he had with the Russian ambassador last December, in the weeks before Donald Trump took the oath of office.
The single count charges that Flynn lied to federal investigators about two conversations; in the first, on 22 December, Flynn asked the Russian envoy to delay or defeat the UN Security Council vote condemning Israel's settlements.
In the second conversation, a week later, Flynn had asked the Russian government to refrain from retaliating harshly to sanctions imposed by the Obama administration – an act, ironically, that would benefit the United States.
According to the charge sheet, Flynn made false statements to the FBI about these conversations during questioning on 24 January 2017, days after Trump took office and Flynn was already National Security Adviser.
Flynn's guilty plea is a result of the ongoing investigation by special counsel Robert Mueller, the former FBI director appointed by the Department of Justice in May to lead a broad investigation sparked by allegations of ties between the Trump campaign and Russia.
Flynn's plea is widely taken as an indication that he is cooperating with Mueller, and that he may provide evidence against other targets of the investigation.
Collusion with Israel
The Trump transition team's effort to halt the UN resolution was unsuccessful. It passed with no opposition on 23 December, after the Obama administration declined to cast a veto.
Flynn's plea adds to the mounting evidence of Trump's collusion with Israel to shield it from accountability for its violations of international law.
Last month, The Wall Street Journal reported that Trump's son-in-law and Middle East peace envoy Jared Kushner was being probed by Mueller over contacts with Israeli officials aimed at thwarting the UN vote.
In October, Trump campaign foreign policy adviser George Papadopoulos also pleaded guilty to lying to the FBI in the course of the Mueller investigation.
While Papadopoulos is a far more junior figure than Flynn, he had championed Israeli settlers during an April 2016 visit to Israel. Papadopoulos' remarks impressed one Israeli right-wing observer that "Trump has somewhat of a prism on world affairs, and that there are some reasonably informed people trying to advise him."
Media silence
Yet despite the clear signs that Trump's consistent concern seemed to be advancing Israeli, rather than Russian, interests, the focus in US mainstream media has barely paid attention to the collusion with Benjamin Netanyahu's government.

Reports on the websites of NPR, CNN and CBS about Flynn's plea seen by The Electronic Intifada on Friday morning initially made no mention of Israel at all. CBS and CNN later added information about Flynn's role in trying to thwart the UN resolution vote.

NBC and The New York Times mentioned Israel in their reports, respectively in the tenth and eighth paragraphs.

To its credit, NBC noted that "Flynn, while not yet in office, was trying to get the Russians to do what Israel wanted, and thus undercut US policy."

Citing sources briefed on the inquiry, The New York Times reported that Mueller's investigators "have learned through witnesses and documents that Prime Minister Benjamin Netanyahu of Israel asked the Trump transition team to lobby other countries to help Israel."

"Investigators have learned that Mr. Flynn and Mr. Trump's son-in-law and senior adviser, Jared Kushner, took the lead in those efforts," the newspaper states, adding that "Mueller's team has emails that show Mr. Flynn saying he would work to kill the vote."
Other contacts?
On Twitter, CNN's Jim Sciutto, citing an FBI statement, pointed out that Flynn contacted the Russians "after being asked by a senior Trump transition official to find out how foreign governments stood on the coming UN Security Council resolution about Israel."

That indicates that Flynn might well have been in touch with other Security Council members, not just Russia.

Yet despite this, the overwhelming focus remains on alleged collusion with Russia. The obvious Israeli connection has not garnered the same obsessive attention from liberal politicians and pundits who have jumped on every "Russiagate" allegation of "collusion" no matter how dubious or fictional.

Long-time media observer Sam Husseini of the Institute for Public Accuracy noted the discrepancy, observing in a tweet that it is "Funny how [the] Israeli press is highlighting Flynn apparently lying to help Israel more than [the] US press."
Tags