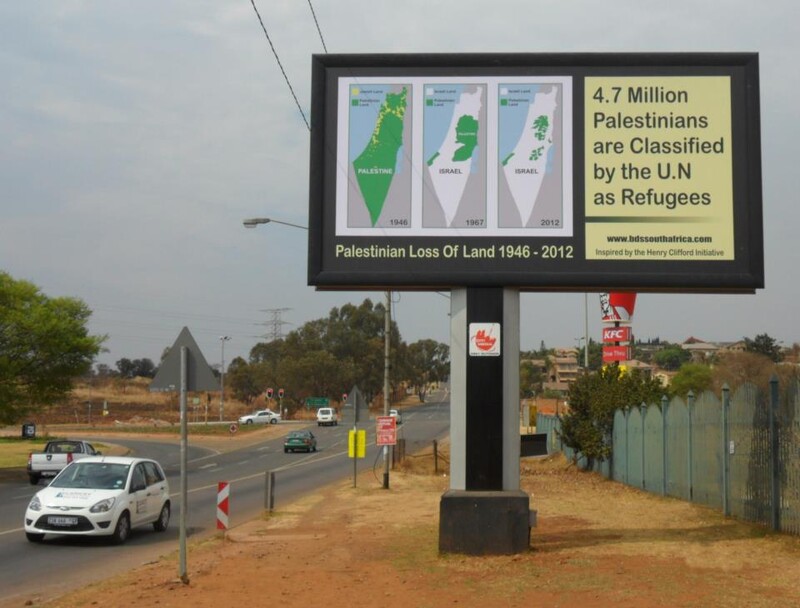 Twelve billboards have gone up across South Africa showing how Israeli colonization has gradually taken away Palestinian land.
According to an emailed statement from the group BDS South Africa, whose name appears on the ads:
A local black businessman from Johannesburg was inspired by a similar campaign initiated by Henry Clifford in the USA and decided to embark on the same initiative here in South Africa. Earlier on this year Clifford personally backed a campaign with more than R200,000 [$22,000] of his own money to have adverts explaining the Israeli occupation put up in New York metro stations.
The ads sponsored by Clifford in the New York area earlier this year caused a considerable reaction and controversy.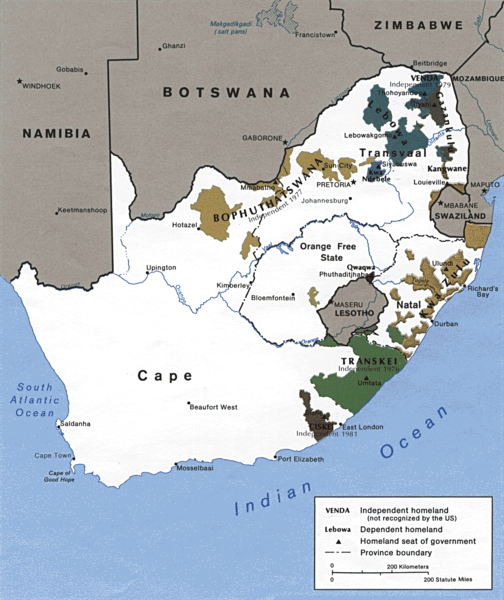 The series of maps in the ad showing how Palestinians have been confined by Israeli colonization to ever smaller enclaves over time is well-known in the Palestine solidarity.
It may also remind South Africans of the map of the "bantustans" under apartheid, the nominally independent "homelands" in which the apartheid regime attempted to corral millions of Africans.
BDS South Africa notes that:
The launch of the South African Palestine solidarity billboards campaign coincides with the month that the African National Congress (ANC) celebrates its longest-serving president, Oliver Tambo. Hundreds of international guests are expected to arrive later this month for an international conference commemorating the life of Oliver Tambo. Tambo was crucial in building the successful international isolation of Apartheid South Africa, a strategy that the Palestine solidarity movement is now applying to Israel in an attempt to bring it in line with international law via the Boycott, Divestment and Sanctions (BDS) against Israel campaign, which has gained significant ground in recent years.
Visit BDS South Africa's website: bdssouthafrica.com
Tags