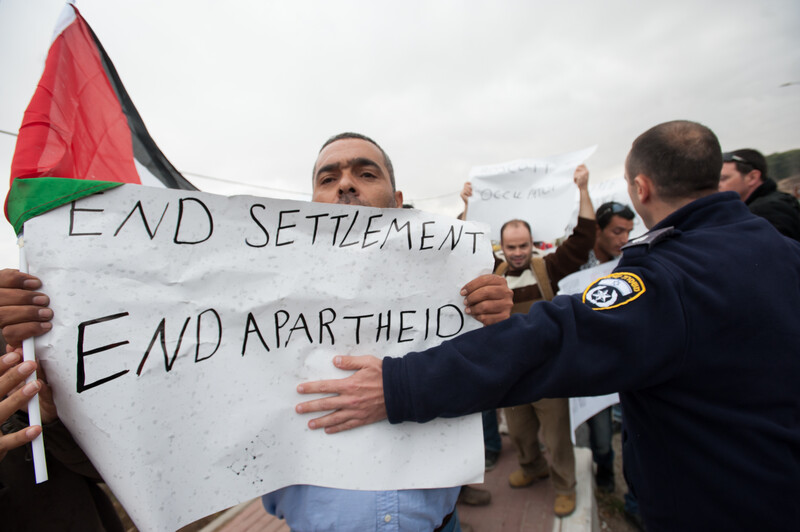 Palestinians are welcoming a landmark UN report that finds Israel guilty of practicing apartheid.
Meanwhile Israel and its US patron have reacted with rage.
The Palestinian BDS National Committee (BNC), the civil society coalition that leads the global boycott, divestment and sanctions movement, hailed the report as a "historic breakthrough."
Published by the UN's Economic and Social Commission for Western Asia (ESCWA), the report concludes that Israel is an apartheid state.
Launching it on Wednesday, ESCWA head Rima Khalaf said the report was the "first of its type" from a UN body that "clearly and frankly concludes that Israel is a racist state that has established an apartheid system that persecutes the Palestinian people."
The report urges national governments to "support boycott, divestment and sanctions activities and respond positively to calls for such initiatives."
"This is the first UN entity to prove beyond doubt that Israel is guilty of the crime of apartheid against the Palestinian people – which confirms the BDS movement's own findings since 2005," Ingrid Jaradat, a member of the BNC secretariat, said. "Given that apartheid is the second most serious crime against humanity in international law – after the crime of genocide – this taboo-shattering finding by ESCWA will strengthen the case for global sanctions against Israel."
Israel reacted with predictable anger. A spokesperson for its foreign ministry likened the report's meticulous legal and factual analysis to propaganda from the Nazi-era anti-Semitic publication Der Stürmer.
Israel's biggest financial benefactor also expressed its outrage at the report, and demanded that the UN withdraw it.
In a statement from its UN envoy Nikki Haley, the US government dismissed the report as "anti-Israel propaganda" and attacked Richard Falk, the eminent international law expert who co-authored it.
And in a clear sign that he will be no more resistant to pressure from Israel and its surrogates than his predecessor, UN Secretary-General Antonio Guterres distanced himself from the report, a move that drew praise from Haley.
"The report as it stands does not reflect the views of the secretary-general," a spokesperson for Guterres told media.
Omar Barghouti, a co-founder of the BDS movement, said the UN report was a sign for Palestinians that "our South Africa moment is nearing."
Barghouti said it was "a stark indicator that Israel's apartheid is destined to end, as South Africa's did."
Noting the growth of BDS campaigns around the world, Barghouti added that the report "may well be the very first beam of light that ushers the dawn of sanctions against Israel's regime of occupation, settler-colonialism and apartheid."
Israel's belligerent reaction – as well as its escalating efforts to crush international support for Palestinian rights – may indicate that its leadership is reaching a similar conclusion.
Tags