Qassem Talal Hamdan, 23, was killed on 13 July 2014 in Beit Hanoun in northern Gaza. An engineering student, his "dream was to be a successful engineer to build and develop his country."
Iman Khalil Abed Ammar was just nine years old. She was killed on 20 July in the Shujaiya massacre along with her brothers, four-year-old Asem and thirteen-year-old Ibrahim.
Mahmoud Abdel Hamid Elzowidi, 23, and Mohammad Khalid Jamil Elzowidi, 20, were among five members of their family killed on 19 July when Israel bombed their house in Beit Hanoun.
These are the names of just six of the more than 1,000 Palestinians known to have been killed in almost three weeks of relentless Israeli bombardment of the Gaza Strip.
On Saturday, during a twelve-hour "humanitarian truce," the full extent of the mass destruction Israel has inflicted was revealed as people were able to re-enter neighborhoods such as Shujaiya, and dozens more bodies were pulled from under the rubble. Many people are still missing.
Afraid that the names of those slaughtered by Israel would get lost in the staggering statistics of death, two women have set up the website Humanize Palestine (humanizepalestine.com) as an online memorial to Palestinians killed in Israeli attacks.
Bayan Abusneineh and Dana Saifan are both recent graduates of the University of California at Los Angeles (UCLA) and have both been active in Students for Justice in Palestine.
I spoke with Abusneineh, who told me that she and Saifan got the idea to start the project after seeing many graphic images of the bodies of Palestinians who had died violent deaths circulating through social media.
"Initially when everything was happening it was necessary for people to see these graphic images, to know the reality of what is going in Gaza," Abusneineh explained. "But then I started thinking about those three Israeli settler youths who were kidnapped – their faces were everywhere. Generally, when Israelis are killed, their bodies are not shown. You only see smiling faces, and that creates empathy."
Abusneineh said that Humanize Palestine was intended to serve first and foremost "as a reminder and memorial for our own community. People were already making an effort to put names out there, and we saw them sharing some of the images of friends and relatives when they were alive, so our project is another way to bring them together."
But she also says she hopes that people outside the Palestinian community will "see it and understand better who Palestinians are. This is how they lived. This is how their lives were ended."
I asked Abusneineh how she and Saifan verify the images, names and other information they publish on the site, and she talked about the process: "We started just compiling images about a week ago on a Google document and we realized we could make something bigger. We started going through Twitter, Tumblr, trying to get verification. People were sharing pictures of family members and we got into contact with them as well."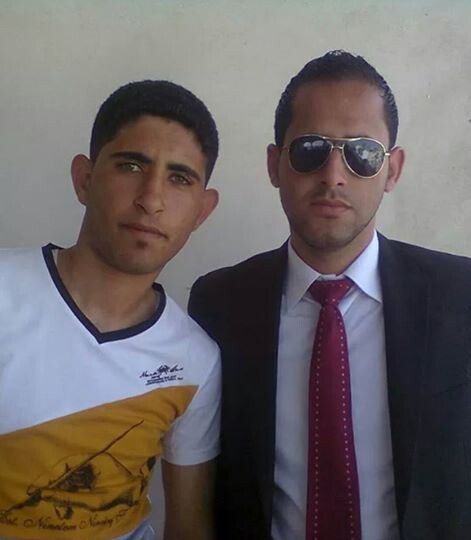 "When we find someone circulating information, we try to find multiple pictures of the person matched to a name," she explained. "We check to see if the name is on a list of casualties on a credible website. If we can't find a match, we don't use the image. We also try our best to match information up with stories published in the media. There have been a lot we didn't use."
Still the effort is not perfect, Abusneineh acknowledges, which is why she thinks it is crucial to see Humanize Palestine as a community effort. Several people have helped to refine, correct and track down information, and there is now an email address on the site for people to send in submissions.
"We've had a lot of people contribute pictures saying these are my cousins, this is their picture and this is what happened to them, and we're hoping to put those up too." Others have even sent in art work and poetry.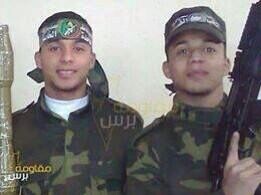 The website also includes Palestinians who may have been combatants, such as brothers Mustafa Abd El Hadi Abu Mur, 20, and Khaled Abd El Hadi Abu Mur, 23 who, the site says, "died together in Rafah in defense of their nation."
Abusneineh acknowledges that the site is a lot of work, but she sees value in it becoming a permanent memorial if the community effort can be built and maintained.
Although she agreed to speak to The Electronic Intifada in order to explain the goals of Humanize Palestine, Abusneineh says that she and Saifan have not put their own names on the website itself, "because we want the focus to be entirely on the people whose lives we write about."
The website features not only Palestinians killed by Israel in Gaza, but victims of Israeli army and settler attacks in the occupied West Bank as well.
"We don't want it just to be when a huge massacre happens. People still die every day because of the occupation. So we hope to continue," she says.
All images courtesy of Humanize Palestine.
Tags