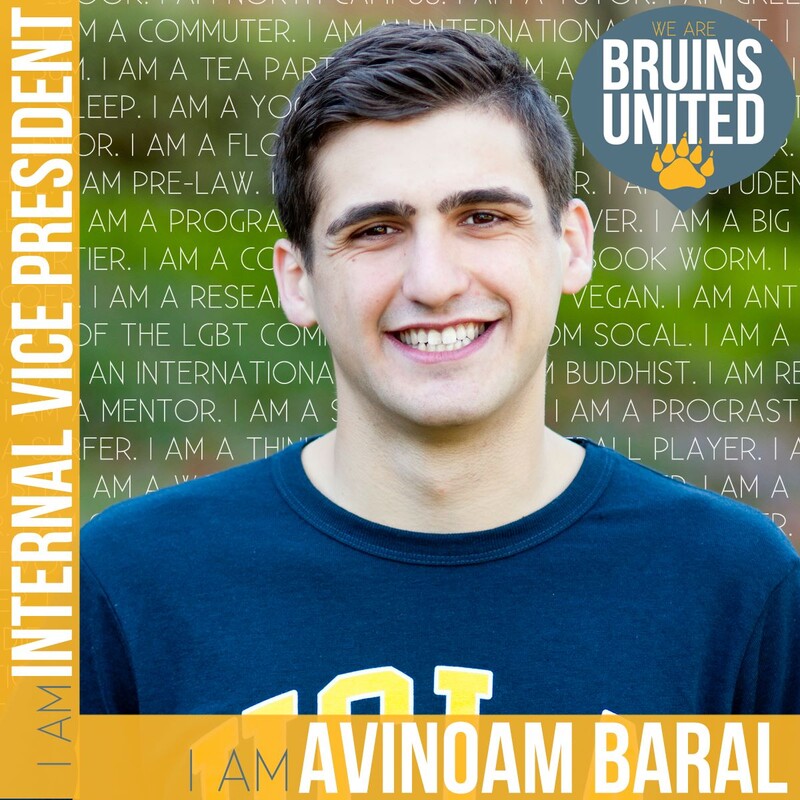 A controversial pro-Israel student leader has conceded that the election victory of Israeli Prime Minister Benjamin Netanyahu will make it much harder to stop the boycott, divestment and sanctions (BDS) campaign on US campuses.
"Netanyahu's victory is also a victory for BDS," Avinoam Baral, a University of California at Los Angeles (UCLA) senior, writes in a 20 March op-ed in Israel's Haaretz.
"I have spent thousands of hours directly or indirectly fighting BDS on my campus – whether through my involvement on the board of Bruins for Israel or in student government, where I now serve as student body president," Baral says.
"One of the greatest obstacles I face as a pro-Israel leader is the answer to the question, 'What should we do instead of BDS?'"
The "paint" comes off
What's fascinating is the frankness with which Baral explains how the charade of a "peace process" has for years allowed anti-Palestinian activists to fight back efforts to hold Israel accountable.
Netanyahu's admission during the campaign that he will never allow a Palestinian state strips Israel of that cover, Baral laments: "When the Israelis and Palestinians engage in negotiations for peace, their bilateral engagement makes the unilateralism of BDS seem heavy-handed at best and destructive at worst."
"When the conflict seems solvable and the Israeli government seems dedicated to doing so, even the worst aspects of the status quo – the military occupation, the errant missiles in Gaza – can be painted as what I truly believe they are: a dark, temporary chapter of our collective history before a momentous resolution," Baral adds.
Palestinians, by contrast, know that occupation, siege, apartheid, land confiscation and relentless killings by Israeli forces have been permanent features of their lives regardless of whether "leftist" or "right-wing" governments hold office, and regardless of whether there were ongoing peace negotiations.
But under Netanyahu, unlike during the terms of ostensibly "dovish" governments of the past, these depredations are proving impossible to conceal.
"No one on campus believes there will be a positive change to the status quo under [Netanyahu]," Baral says.
"The situation has gotten so bad, so indefensible, that, over the past year, the pro-Israel community has given up on defending Netanyahu's policies," he laments. "Instead, on-campus activism consists of harmless events about Israel's startup scene or innovative water conservation research."
As we know, however, pro-Israel activism has been far from harmless. All over the US, but especially at the University of California, it has involved relentless attacks on the freedom of speech of students and faculty, frequently financed and orchestrated by off-campus pro-Israel groups.
Baral concedes that the Palestine solidarity movement does its homework. The "citations in the BDS resolutions about Israel's human rights violations are ironclad," he writes.
Seven out of nine undergraduate campuses within the University of California system have now voted in favor of divestment resolutions.
Backing from Israel lobby
Baral's views are notable because he is at the leading edge of Israel lobby-sponsored anti-Palestinian activism on campus.

Indeed, prominent liberal Zionist commentator Peter Beinart promoted Baral's column as an "important piece about what [Netanyahu's] win means on American campuses."

Baral gained notoriety when it was revealed that the 2013 election campaign he ran with fellow student Avi Oved was bankrolled by Adam Milstein, an Israeli-American real estate mogul who is vocal about his Islamophobic views.

Milstein, a convicted tax cheat who funds a host of anti-Palestinian organizations, denied that he knew that his money was going to Baral and Oved's campaign.

But leaked emails from Milstein showed that he had personally directed donors to send checks for the candidates to UCLA Hillel's director of fundraising.

"Avi and Avinoam represent the Jewish community and the pro-Israel advocates on the UCLA campus. It's of extreme importance that they prevail vs. some anti-Israel, pro-BDS students that are competing against them," Milstein wrote.

In an email thanking Milstein for his efforts, the candidates wrote that "[We] and the rest of the Bruins United slate are prepared to make sure that UCLA will maintains [sic] its allegiance to Israel."

Read Abraham Greenhouse's full report on Milstein and his connection to the affair.
Tags