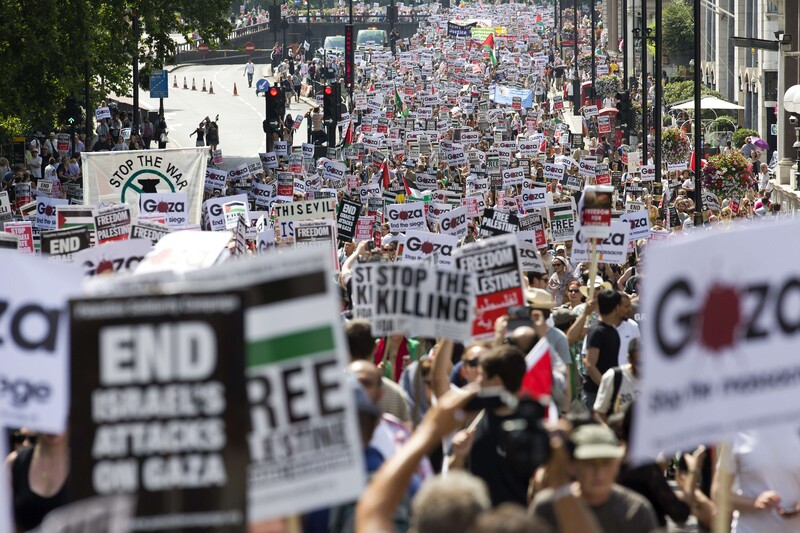 Israel ranks as one of the world's most unfavorably viewed countries among the UK public, second only to North Korea.
A new survey by the UK think-tank Chatham House finds that 35 percent of the UK public have an "especially unfavorable" view of Israel.
This is double the 17 percent who held such a view during the previous survey in June 2012.
Only North Korea was viewed more unfavorably, at 47 percent. Thirty-three percent had an "especially unfavorable" view of Iran, and 28 percent held such a view of Pakistan, the next most unfavorably viewed countries.
By contrast, just six percent of the public had an "especially favorable" view of Israel – barely changed from five percent in 2012, putting Israel behind Japan, India, Brazil and South Africa.
Forty-four percent of survey respondents expressed an "especially favorable" view of Australia, with a similar number holding such a view of Canada.
What these numbers indicate is that the vast sums Israel has spent on propaganda or hasbara have made no dent in its unpopularity, while its continued occupation and repeated massacres in Gaza continue to affect public perceptions.
The fieldwork for the survey of a representative sample of more than two thousand people was conducted between 6-12 August 2014, at the height of the Israeli attack on Gaza that left more than 2,200 Palestinians dead.
The UK saw some of the largest rallies in Europe in support of Palestinians during the attack on Gaza.
The results from the Chatham House survey confirm trends seen in other polls across the world, showing that Israel is consisently among the world's most negatively viewed countries.
Tags