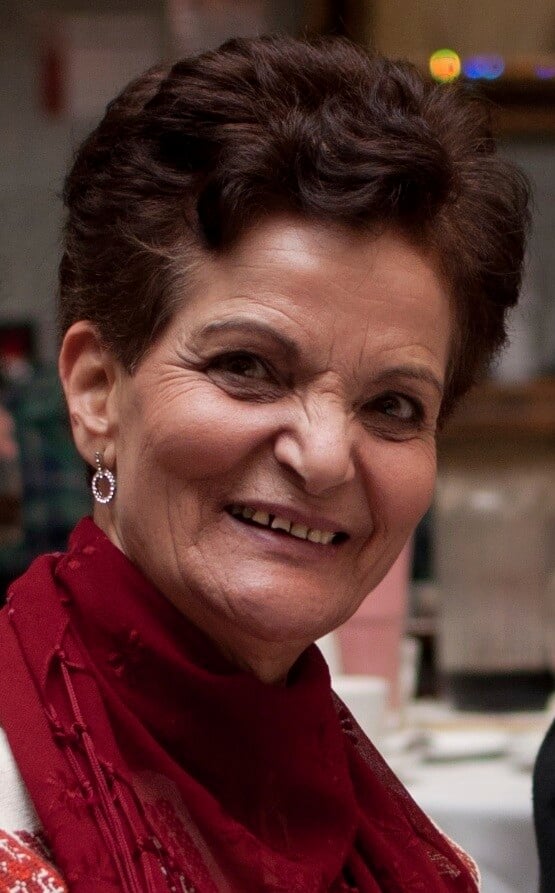 A federal judge has rejected a government request for an anonymous jury in the upcoming trial of Palestinian-American Rasmea Odeh.
This was one of two setbacks for the prosecution.
But Judge Gerswhin A. Drain granted a government request for "partial sequestration" of the jury – meaning they will be brought to court from an off-site location to ensure they do not see demonstrations by Odeh's supporters outside the courthouse.
Drain's ruling came in response to a bizarre government motion filed earlier this month that the public protests outside the Detroit federal courthouse during pretrial hearings in the case were part of a potentially "criminal" attempt at "jury tampering."
These rallies, as witnessed repeatedly by this writer, have been entirely orderly, despite several instances of petty harassment by Department of Homeland Security marshals.
The government had alleged that Hatem Abudayyeh, director of Chicago's Arab American Action Network (AAAN), and "his hoard of supporters have created a public, emotional and political atmosphere aimed at improperly influencing the jury."
But the judge rejected this, stating "it does not appear that 'an emotional, political atmosphere' exists here."
The judge also noted that other legal grounds for an anonymous jury are absent: Odeh, he wrote, does not "have a criminal history involving organized crime, mob-style killings, or any evidence that [Odeh] has engaged in dangerous or unscrupulous conduct."
In October 2013, Odeh was arrested and indicted for allegedly lying on her US citizenship application a decade ago by failing to disclose her conviction in an Israeli military court for allegedly participating in two bombings in Jerusalem in 1969.
Odeh has pleaded not guilty to the US immigration fraud charge and says the Israeli convictions were obtained in the unfair Israeli military court system based entirely on a confession extracted through prolonged, brutal torture including sexual assault.
If convicted, Odeh, associate director of AAAN, could face prison time, as well as the prospect of being stripped of her US citizenship and deported.
Odeh's attorneys have argued that the charges against her are part of a politically motivated witch hunt targeting the Palestinian community.
Serious blow
In what Politico reporter Josh Gerstein called a "more serious blow" to the prosecution, Judge Drain ruled last week that the prosecution would need to prove not only that Odeh knowingly lied on her naturalization application but that she made the false statements "with the purpose of procuring naturalization unlawfully."
Gerstein notes that this could be "a tough burden for prosecutors to meet in the absence of documents or other witnesses who could say that Odeh knew someone with her record couldn't be naturalized or that she admitted sanitizing her background in order try to get US citizenship."
"Prosecutors also seem to have concluded that would be a tough row to hoe," Gerstein observes, and they have asked the judge to reconsider.
"I think it is correct ruling interpreting the statute," defense Attorney Michael Deutsch told Politico. "We have said all along that the government has to prove that for the purpose of procuring her citizenship she intentionally lied. … It's the first step in terms of getting our defense before a jury."
Limiting protest
The judge did however grant the government's request to shield the jury from the opinions of Odeh's supporters in several ways.
Drain ordered a ban on any of Odeh's supporters "wearing inappropriate attire if they enter the courthouse, such as t-shirts with 'free Rasmieh [sic]' emblazoned on them."
He also ordered federal marshals to "work with city police to ensure compliance" with Detroit ordinances that make it unlawful to "disturb the public peace … unreasonably" by playing loud music or using amplification equipment.
On previous occasions, marshals have told rally speakers that they are not allowed to use a bullhorn on the sidewalk in front of the courthouse. Speakers have instead done so on the sidewalk across the road.
But the judge's order is likely to raise concern among Odeh's supporters that the marshals will be emboldened to step up their harassment of protests.
The judge also granted the request for "partial sequestration" meaning that "instead of arriving at the courthouse on their own each morning, the jurors will be directed to meet at an off-site location determined by the Marshal Service."
They would then be picked up by the marshals who would "take them to the courthouse garage so that the jurors will not be exposed to the Defendant's supporters who will be in front of the courthouse during the trial."
The judge said that the jury would be given "a neutral explanation" for the procedure.
Concern
The Rasmea Defense Committee, a group that mobilizes support for Odeh, welcomed the judge's ruling against the anonymous jury, but stated "we are still very concerned about the ruling to allow partial sequestration."
This decision, the committee said in a statement, "creates a militarized and security state atmosphere that will cause apprehension amongst the jury members, and prompt them to believe that Rasmea is somehow dangerous. She is innocent, and this ruling does not guarantee her a fair trial."
The group vowed to "pack the courtroom" when Odeh's trial begins on 4 November.
Tags