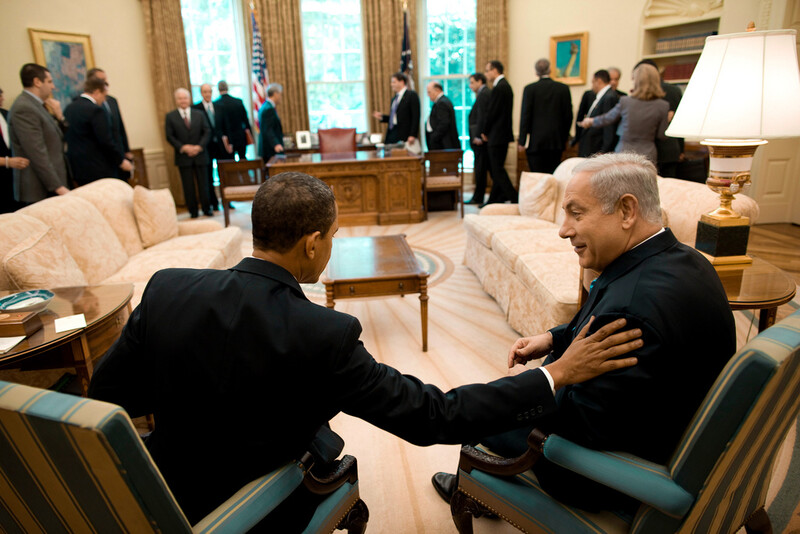 Today, the eleventh anniversary of the 11 September 2001 attacks on New York and Washington, I was struck by the news in Haaretz:
Prime Minister Benjamin Netanyahu on Tuesday launched an unprecedented verbal attack on the US government over its stance on the Iranian nuclear program.

"The world tells Israel 'wait, there's still time'. And I say, 'Wait for what? Wait until when?' Those in the international community who refuse to put red lines before Iran don't have a moral right to place a red light before Israel," Netanyahu told reporters on Tuesday.
Eleven years ago on this day, as the world looked on in stunned horror as the towers came down in New York, the same Netanyahu was already thinking strategically. Here's how The New York Times reported it:
Asked tonight what the attack meant for relations between the United States and Israel, Benjamin Netanyahu, the former prime minister, replied, "It's very good." Then he edited himself: "Well, not very good, but it will generate immediate sympathy." He predicted that the attack would "strengthen the bond between our two peoples, because we've experienced terror over so many decades, but the United States has now experienced a massive hemorrhaging of terror."
Even after generously allowing Netanyahu to "edit" himself, the Times did not conceal that Netanyahu was not thinking in terms of sympathy for the victims of 9/11 and the United States, nor what a "friend" could do to help America. Rather, he was already thinking on the day it happened about how 9/11 could be manipulated to get America to do more for Israel.
9/11, Zionism and Islamophobia
The 9/11 attacks happened at the height of the second intifada and Israeli propaganda went into full gear – with some success – in portraying Israel's war to steal the land of Palestinians and suppress their rights as a "war on terror" – often a code for a "war on Muslims." And in the years after 9/11, prominent Zionist propagandists adopted or legitimized Islamophobia as one of their main discourses, something that helped newly virulent strands of Islamophobia enter the American mainstream today.
Now, Netanyahu – once again prime minister – and Israel's supporters in the US are apparently indignant that the US won't go to war for Israel in Iran (at least not yet, and I do not put it past Obama).
But here we are eleven years later to the day, and Netanyahu's approach is the same: ask not what Israel can do for the United States, but what the United States can do for Israel – regardless of the cost to the United States and the rest of the world.
Tags