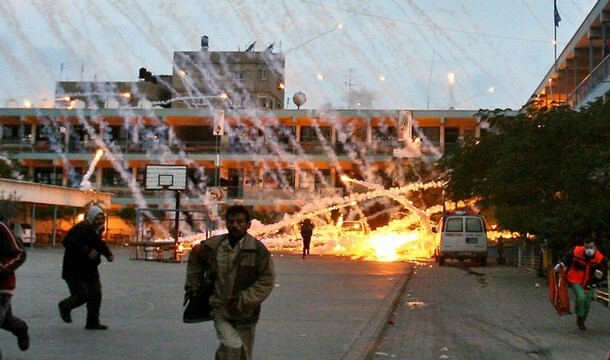 Another staple of Israeli propangada has been busted, as Israeli television has – years late – admitted that claims rockets were fired from UNRWA schools in Gaza were false.
UNRWA, the UN agency for Palestine refugees, issued a statement yesterday, in eastern occupied Jerusalem, that says in part:
Israel's highest-rating news programme, Channel Two News, has published a statement correcting false claims that rockets were fired from schools operated by the United Nations Relief and Works Agency for Palestine Refugees (UNRWA) during the Gaza war in 2008-2009. The statement makes clear that Israeli officials themselves acknowledged that such claims were false and that there was no evidence to support them.

"We heard this misinformation during the war when there was shelling on and around the Agency's schools and our main warehouse in Gaza", said UNRWA Spokesperson Chris Gunness, "but Israeli officials made it clear to the UN during the war itself that they knew claims about militants in UNRWA installations were completely false. Constant, unchecked repetition of this misinformation has been very damaging to the Agency and has produced some very poor and biased journalism, which I will continue to confront. This is the third time in just a few months that a major news organisation has issued a public retraction because of false information about UNRWA."
The UNRWA statement also notes that during its offensive, Israel destroyed other UN facilities, including warehouses containing millions of dollars worth of desperately needed relief supplies.
Systematic targeting of Gaza's schools?
In part, the constant propaganda refrain must have been an attempt to justify what can only have been systematic targeting of Palestinian schools by Israel.
As a 2009 report (PDF) by Oxfam, Amnesty International and 14 other European human rights and aid agencies – one year after "Operation Cast Lead" – stated:
During the military offensive, 18 schools were destroyed, (including eight government schools, two private schools and eight kindergartens) and at least 280 were damaged. Six of the destroyed government schools were in North Gaza alone, affecting almost 9,000 students who had to relocate to other schools.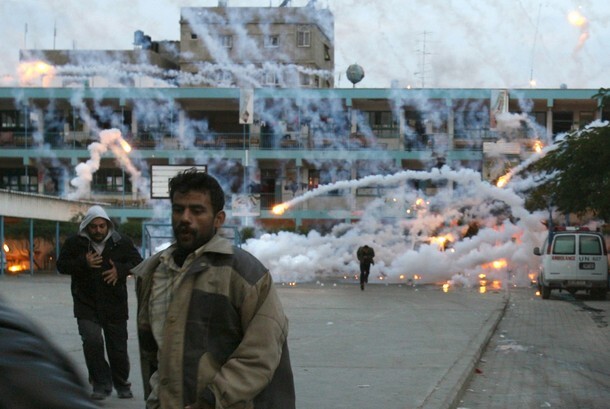 The report, Failing Gaza: No building, No recovery, No more excuses, added:
There are 640 schools in Gaza - 221 UNRWA schools, 383 government schools and 36 private schools - serving more than 440,000 students.

88% of UNRWA schools and 82% of government schools operate on a double shift. Anecdotal evidence suggests that some schools are currently operating three shifts per day.

164 students and 12 teachers from government schools were killed during the military offensive. A further 454 students and five teachers were injured. 86 children and three teachers from UNRWA schools were killed and a further 402 students and 14 teachers were injured.
What this means is that with 18 schools destroyed and 280 damaged – 46 percent – almost half – of all schools in Gaza were hit by the Israeli army.
If this was not deliberate, then the Israeli army, which claims to be "the most moral army in the world," is also one of the most poorly trained and inaccurate.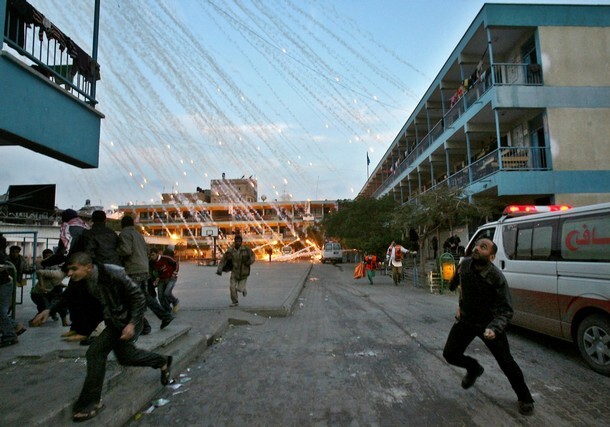 Tags