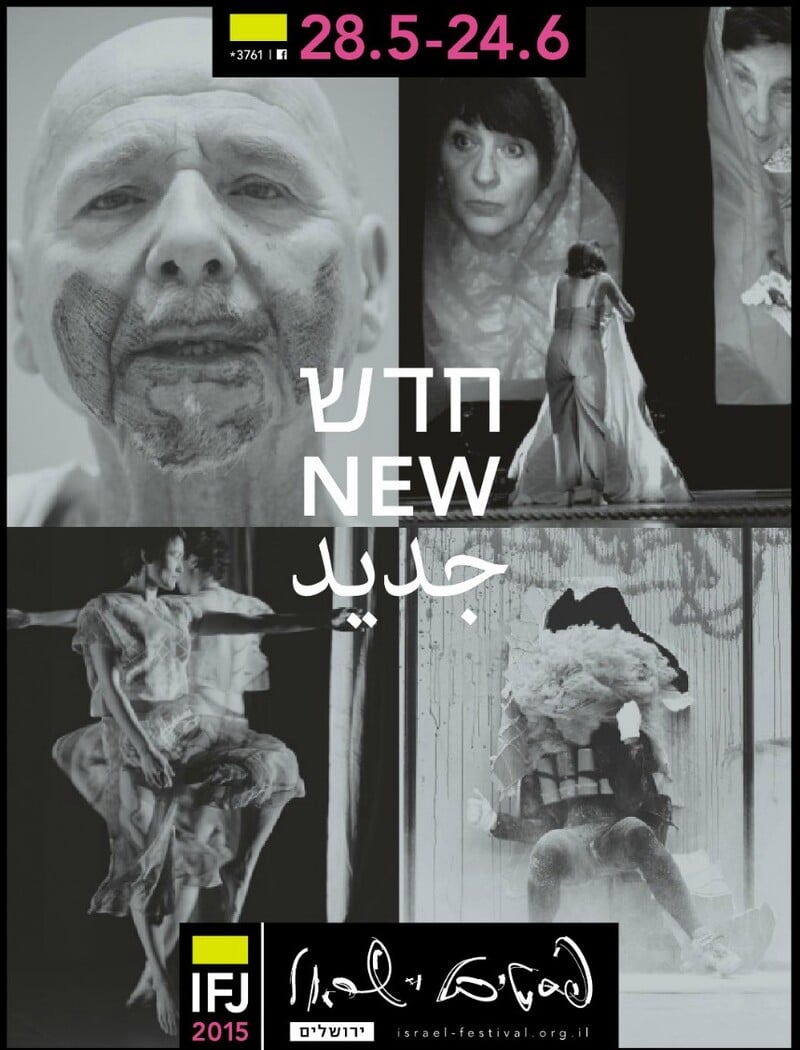 Israel's flagship annual cultural festival has been forced to curtail its 2015 schedule because last summer's assault on Gaza and the growing impact of Palestinian calls for cultural boycott are making it harder to attract international artists.
The Israel Festival's new director Eyal Sher "does not hide the problems that constrained its production," the Hebrew-language Israeli publication Mako reports.
"This year's festival was produced with a shortened schedule against the background of Operation Protective Edge," Sher says, "and had to face, like many cultural and academic bodies in the country, BDS [boycott divestment and sanctions]."
Operation Protective Edge is the name Israel gave its 51-day ground and air assault on Gaza last summer that killed more than 2,200 Palestinians, including 547 children, and left much of the tightly besieged territory devastated.
Sher said the festival had to "hold political hasbara dialogues with some of the artists who were invited to this year's festival and the next one."
Hasbara – the Hebrew word meaning "explanation" – is the term used for propaganda aimed at improving Israel's international image and counteracting Palestinian demands for full political and human rights.
He also said the festival – which runs for several weeks starting in late May – faced budget difficulties. But despite the obstacles, some international artists are scheduled to take part, including New York's Trisha Brown Dance Company, German performance collective She She Pop and French theater group Si Vous Pouviez Lecher Mon Coeur.
Performers from Italy, Belgium, Austria, Finland, Sweden, Canada, Bulgaria and China are also listed in the official program, but none appear to be high-profile international artists.
Culture and propaganda
Sher, director of the Jerusalem Cinematheque, has previously organized the Jerusalem International Film Festival and the Israel Film Festival in Los Angeles and New York, which are all funded by various Israeli government bodies including the foreign ministry.
Israel has a long-standing policy of using cultural events to burnish its international image.
"We are seeing culture as a hasbara tool of the first rank, and I do not differentiate between hasbara and culture," Israeli foreign ministry official Nissim Ben-Sheetrit explained in 2005.
"We will send well-known novelists and writers overseas, theater companies, exhibits" around the world, Arye Mekel, foreign ministry deputy director general for cultural affairs, told The New York Times in 2009 just months after Israel had killed more than 1,400 Palestinians in an attack on Gaza.
"This way you show Israel's prettier face, so we are not thought of purely in the context of war," Mekel added.
A similar logic guides Israel's efforts to attract international big name artists to Tel Aviv and Jerusalem.
Sher's admission that the Israel Festival is facing difficulties doing so is a sign of increasing resistance among cultural workers to being used in Israeli propaganda or simply being associated with Israel's blood-soaked reputation.
"Now, in 2015, there is really no excuse for musicians agreeing to play in Tel Aviv," Pink Floyd's Roger Waters recently wrote. "We are approaching the same tipping point as when artists lent their support to the anti-apartheid movement in South Africa."
In February, more than 700 creative professionals living in the United Kingdom – including writers, visual artists, actors, musicians and many others – signed a pledge to boycott collaboration with Israeli state-funded projects.
Tags