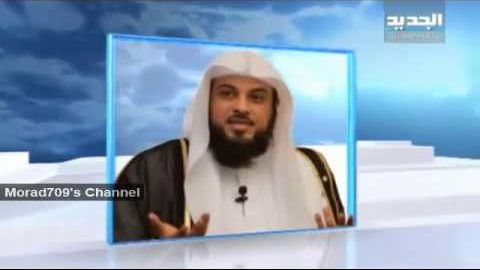 Progressive news organization AlterNet has fallen for and disseminated a story, pushed by Zionist, Islamophobic and Iranian outlets, claiming that a prominent Saudi cleric issed a religious edict authorizing sex-deprived fighters in Syria to rape women there.
Earlier today, AlterNet claimed:
A prominent Saudi cleric has issued a fatwa (a religious ordinance) that calls for the gang rape of Syrian women. Expressing frustration that the "warriors of Islam" fighting in Syria may be getting weary for the lack of sexual pleasure, the religious leader issued a decree that promotes hours-long "intercourse marriages."
The story was later updated to include a statement that the cleric, Muhammad al-Arifi, had issued a denial. But the story has – as of this writing – not been retracted (), and even worse, it was picked up by Salon.com whose story has not – as of now – been amended with the denial ().
Al-Arifi is an ultra-conservative Wahhabi cleric with 3.5 million Twitter followers and more than 1.4 million Facebook fans.
He has been prominent in calling Syrians to join the armed opposition to the government of President Bashar al-Assad and demanded that other countries intervene militarily and send weapons to overthrow it.
Al-Arifi has openly engaged in sectarian incitement against Shia Muslims, for example in this video from February 2012, which has more than 1.1 million views.
The claim about the "gang rape" fatwa should raise immediate red flags. It is reminiscent of other recent shocking claims about Muslims that turned out to be libels disseminated by Islamophobic organizations.
These include a false story – disseminated credulously by LGBT magazine The Advocate – that a Muslim cleric had issued a "fatwa" declaring that sodomy between men was permissible if it was for the purpose of widening their anuses for the insertion of explosives to carry out "jihad."
There was also the libel of a Muslim "rape epidemic" in Norway that The Electronic Intifada debunked a year ago.
Al-Arifi's denial
A video posted on YouTube on 1 January shows al-Arifi ridiculing the supposed fatwa, saying such a thing could never be said by any "sane person" and warning that he knows of at least nine social media pages that impersonate him and try to attribute words to him that he hasn't spoken. He also said that such falsehoods were disseminated by stations – which he did not name – whose goal is to harm the image of Sunni Muslims.

Al-Arifi also posted a denial on his Facebook page and on Twitter.

The Twitter denial includes an image of a fake tweet al-Arifi said was circulating online, which was an obvious hoax because it contained far more than 140 characters.
Genealogy of the lurid story
The claim about the "fatwa" was made on Lebanon's Al-Jadeed channel (New TV) at least as early as December 29. Al-Jadeed does not provide any evidence of the "fatwa" or say when, where or by what means it was supposedly issued. As of now, no one has produced any evidence that the "fatwa" exists, which means that no responsible news organization should behave as if it does.
News of the "fatwa" was then disseminated widely on social media in Arabic, particularly by personas eager to discredit opponents of the Syrian government.
What is also interesting is how it traveled through Zionist and American Islamophobic networks to AlterNet and Salon.
Iran's English-language Press TV carried a report on the alleged fatwa on its website. However it is not the Iranian report that appears to have been the most influential.
Effort to discredit Syrian opposition
On 29 December a Twitter user called @Eretz_Zen tweeted the New TV video except now with English subtitles and a logo with the words "Eretz Zen" obscuring the New TV logo.

Twitter user @Eretz_Zen's bio claims to be "A secular Syrian opposed to having my country turned into a Taliban-like state." This is of course completely unverifiable.
Zionist and Islamophobic connections
On 1 January the English-subtitled "Eretz Zen" video was embedded in a report on the website RadicalIslam.org with the headline "Cleric Issues Fatwa Allowing Gang Rape of Syrian Women."
RadicalIslam.org states that it is supported by the Clarion Fund, which several years ago distributed tens of millions of copies of a virulently anti-Muslim film titled Obsession: Radical Islam's War Against the West.
As Ali Gharib and Eli Clifton reported, Clarion Fund is closely tied to the Israeli organization Aish HaTorah, and the group is at the center of a web of ultra far-right Islamophobic, Zionist and anti-Palestinian organizations. One of its "advisors" has been notorious anti-Islamic and anti-Palestinian agitator Daniel Pipes.
Another key figure in this anti-Palestinian and Islamophobic network is Frank Gaffney, another Clarion Fund advisor. Gaffney's Center for Security Policy sponsors Latma TV, an Israeli "satirical" show responsible for producing virulently anti-African propaganda and disseminating the Norway "rape epidemic" hoax.
What's notable is that the RadicalIslam.org report uses the term "gang rape" which also appeared later on AlterNet and Salon.com. The term "gang rape" does not appear in the New TV report.
This is a clue that perhaps the story traveled from ultra-right-wing RadicalIslam.org to "progressive" AlterNet without anyone raising any red flags.
Indian website jumps on the bandwagon
Notably the AlterNet report links directly to an Indian website called Daily Bhaskar that also carries the "Eretz Zen" video.
Daily Bhaskar appears to be a website that habitually reports lurid and dubiously sourced stories of non-Muslim women being raped and victimized by Muslims.
Going viral
It's a telling sign of how deep and common liberal Islamophobia is that even progressives at AlterNet will believe anything they hear and not stop to ask a question.
What these repeated episodes show is that it is easy for many people to believe negative and shocking information about unpopular and disreputable figures. When the claims are lurid – especially involving sex and violence – they spread more rapidly. And when they fit multiple agendas – as in this case – there's apparently no limit to how far they can go.
Update
AlterNet has posted an apology and analysis of the story's origins.
On January 2, AlterNet was one of several outlets that published what turned out to be an article based on a false report. We would like to apologize to our readers for the error.
Read Exhibit A in How an Islamophobic Meme Can Spread Like Wildfire Across the Internet by Sanam Naraghi Anderlini.
Update 2
Even after this analysis and AlterNet's apology and retraction, MSN.com promoted the hoax with the title Saudi cleric calls for gang rapes to soothe weary Syrian fighters. It was published one hour after The Electronic Intifada posted this analysis.
Update 3
At approximately 15:30 UTC on 3 January 2013, Salon deleted their story which was sourced from AlterNet.
Update 4
At 18:22 UTC on 3 January 2013, The Electronic Intifada was notified that the MSN Now story has been amended with this correction:
AlterNet, which was one of several outlets reporting on the allegations, has issued a retraction on this story after Muhammed al-Arifi denied he made these comments. "No sane person" would've said such a thing, the cleric says in a new YouTube video.

The online news portal of New Zealand's Channel 3 promoted the hoax before it was exposed by The Electronic Intifada and corrected by other publications. Other reports of the hoax "fatwa" at The Inquisitor, B92, and Digital Journal also report the denial.
Tags