When Israel invaded and bombed Gaza without mercy for three weeks in December 2008 and January 2009, the energy its army needed to fuel its assault was provided by Egypt.

This stark reality is one of the points made in Egypt's Lost Power, an investigative documentary broadcast today by Al Jazeera and available worldwide online (above).

It provides new insight into how Egypt's vast natural gas wealth was stolen through collusion by Israel and cronies of the former Egyptian dictator Hosni Mubarak.

The documentary focuses on the role of Hussein Salem, a close associate of Mubarak, and Samih Fahmy, a protege of Salem, who was installed as Egypt's energy minister in the early 2000s.

Together with former Israeli Mossad agent Yossi Maiman they set up a company called Eastern Mediterranean Gas (EMG) that had the sole right to sell Egypt's gas to Israel.

Maiman hired former Mossad boss Shabtai Shavit to become a senior EMG executive.
"Too good to be true"
While internationally, gas sold for up to $12.60 per million British Thermal Units (MBTU), Egypt was selling its gas to EMG for as little as $1.50 – a scandalously low price that cost Egypt $11 billion in lost revenue.
The Israeli energy minister at the time, Yosef Paritzky, opposed the deal, telling Al Jazeera that the price Israel was paying was "too good to be true."
The arrangement, he said, "was so covert, it was so behind the scenes, it was so untransparent that it called for attention."
But the deal went ahead with the approval of Mubarak and Ariel Sharon, then Israeli prime minister.
Another company, MIDOR, also set up by Egyptian and Israeli intelligence and military interests, established two Israeli-owned gas refineries in Egypt.
The prices are still officially secret, but documents obtained by Al Jazeera have cast unprecedented light on these shady deals.
Eventually, the price was raised to about $3.00 per MBTU but this was still far below the market price. EMG would then sell the gas on to Israel for as little as $4.50 and Salem and his Israeli partner Maiman reaped billions in profits.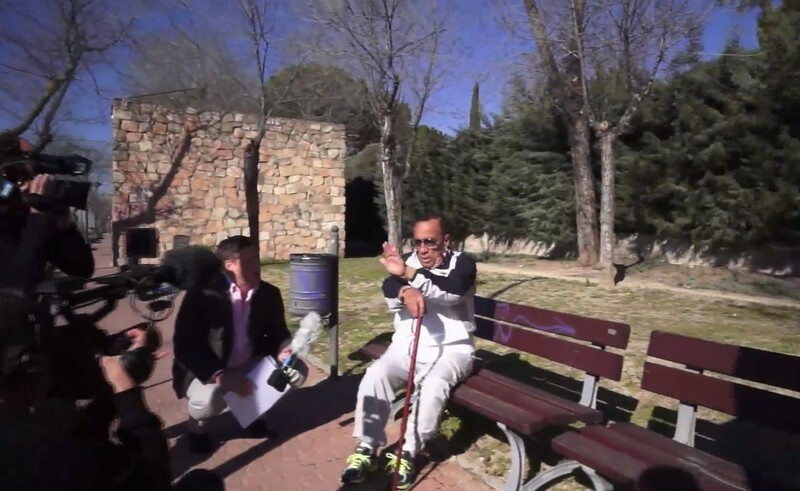 Salem and Fahmy fled Egypt with their fortunes after Mubarak's overthrow and were later convicted in absentia for their role in the corrupt deal.
There are dramatic moments in the film when Al Jazeera investigative reporter Clayton Swisher confronts Maiman in Tel Aviv, and Salem in his luxurious exile in Madrid, but neither man is willing to be forthcoming about his role in fleecing Egypt.
Egypt may lose billions more
Following the February 2011 removal of Mubarak, the pipeline carrying the gas to Israel was blown up more than a dozen times until, in 2012, the Egyptian army put a stop to the gas flow, reneging on the EMG deal.
But now Maiman and EMG are taking Egypt to international arbitration courts where they will have a strong case for breach of contract. Egypt could end up owing the company – and Israel – billions more.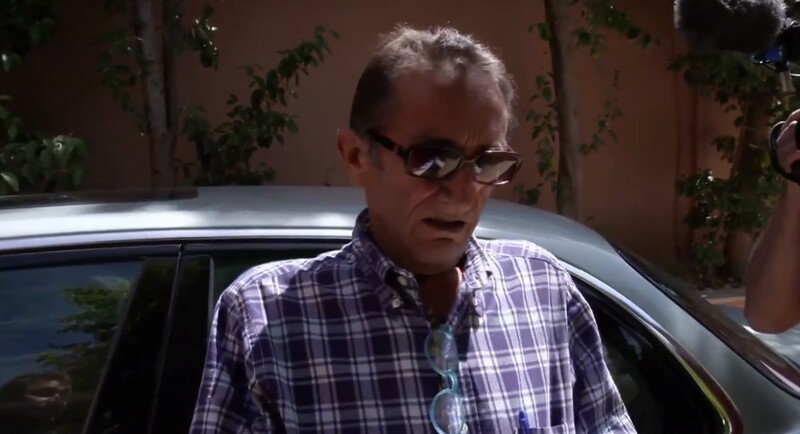 Analysts in the film, including Hatem Azzam, a former advisor to Egypt's deposed president Muhammad Morsi, allege that Egypt's corrupt energy sector played a key role in creating the unrest that created the conditions for last year's military coup.
The accusation is credible: it was widely reported at the time that severe shortages of fuel – a chronic complaint of Egyptians under Morsi – miraculously cleared up within days of Morsi's removal.
Sisi restoration
Israeli analysts, including Paritzky, see the return of Egypt's military to power under General Abdulfattah al-Sisi as a good thing. "The military in Egypt are our partners in collaboration in this region," he says.
Sisi is moving quickly to restore a situation that could see the money from Egypt's gas begin to flow back into the pockets of Salem, Maiman and other corrupt cronies.
And what's worse: due to the horrific mismanagement of Egypt's energy sector (it faces liabilities of up to $20 billion), Egypt will now likely be importing gas from Israel's newly-discovered maritime fields.
One of Sisi's first moves was to open Egypt to private overseas oil and gas firms, including Texas-based Noble Energy which announced a scheme to pump Israeli gas to Egypt.
It is a thoroughly depressing story, but one that is essential to know to begin to understand the truly formidable forces robbing Egypt of its wealth and standing in the way of democracy.
It is also an alarming precedent for Palestine where vast untapped gas reserves off Gaza could be a treasure for the Palestinian people, or could end up embezzled and squandered by unaccountable leaders colluding with the Palestinian people's worst enemies.
See Al Jazeera's interactive feature on Egypt's Lost Power.
Tags