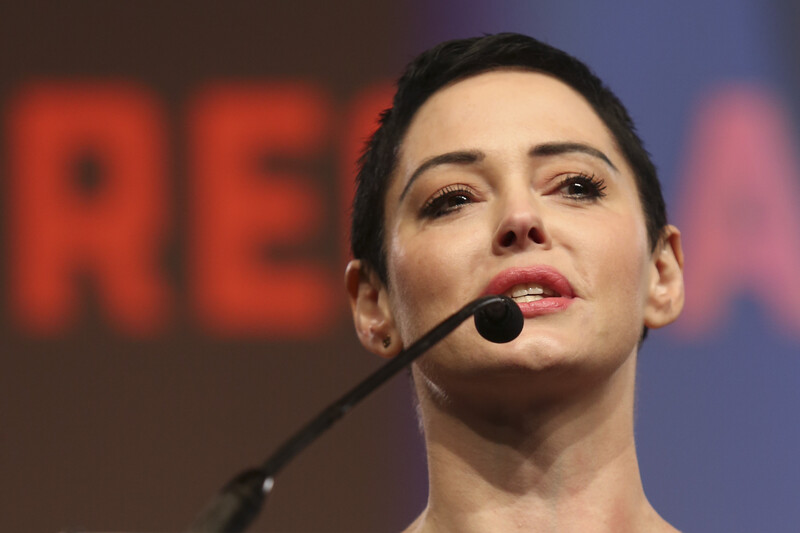 Disgraced Hollywood mogul Harvey Weinstein employed former Israeli agents as part of an elaborate and aggressive effort to spy on and suppress the allegations by women who have accused him of sexual assault and rape.

In an exposé for The New Yorker, Ronan Farrow reveals that among the web of private investigators and firms Weinstein enlisted was Black Cube, "an enterprise run largely by former officers of Mossad and other Israeli intelligence agencies."

According to its company literature, Black Cube says its operatives are "highly experienced and trained in Israel's elite military and governmental intelligence units."

Its advisory board is packed with present and former Israeli military and intelligence figures, including "the late Meir Dagan," the former head of Mossad, and Giora Eiland, an Israeli general who habitually uses media to threaten death and destruction to Palestinians and Lebanese.

Tweeting her reaction to the story, Asia Argento asked rhetorically why she and other prominent actresses did not speak up earlier. She answered her own question: "We were followed by ex-Mossad agents. Isn't that terrifying? Very."

Argento has accused Weinstein of rape.

Farrow tweeted that this was the "craziest story I've ever reported, and a rare professional experience that made me fear for my safety."

In a follow-up tweet he emphasized that "over the course of a year, elite Israeli intelligence agents using false identities insinuated themselves into Rose McGowan's life."
Mossad methods
Black Cube's mission was to prevent actress Rose McGowan, who has also accused Weinstein of rape, and others, from ever being able to tell their stories.
Two Black Cube operatives met with McGowan. "One of the investigators pretended to be a women's rights advocate and secretly recorded at least four meetings with McGowan," according to The New Yorker.
The same operative using a different false identity contacted reporters pretending to be a victim of Weinstein.
Written into Black Cube's contract was a bonus of hundreds of thousands of dollars if it provided "intelligence" sufficient to stop the publication of stories exposing Weinstein's actions.
In May, McGowan was contacted by a "Diana Filip," who claimed to be a women's rights advocate working for a London-based investment firm called Reuben Capital Partners. She offered McGowan a $60,000 fee to speak at a London gala and over the course of several meetings suggested she'd invest in McGowan's production company.
"In one meeting in September, Filip was joined by another Black Cube operative, who used the name Paul and claimed to be a colleague at Reuben Capital Partners," The New Yorker reports. Their goal "was to pass McGowan to another operative to extract more information."
It turned out, however, that "Diana Filip" was an "alias for a former officer in the Israeli Defense Forces who originally hailed from Eastern Europe and was working for Black Cube," according to The New Yorker.
And Reuben Capital Partners turned out to be a front company – setting up fake firms is a well-known Mossad trick to create plausible identities for its agents.
"Filip" reappeared as "Anna," a woman who got in touch with journalists and claimed to have allegations against Weinstein. This amounted to a perfidious effort to gain their trust by claiming falsely to be a victim.
One such spied-on journalist told The New Yorker that when "Anna" recounted her supposed experiences with Weinstein, "it seemed like soap-opera acting."
Link to former Israeli prime minister
Israeli media reported Tuesday that former Israeli Prime Minister Ehud Barak provided Weinstein with the lead to Black Cube.
Citing Israel's Channel 2, the Haaretz newspaper reported that "Barak unwittingly played a role in leading Weinstein to Black Cube" and that "Weinstein even invited Barak and the head of Black Cube to a Hillary Clinton fundraiser."
According to Haaretz, Barak told media that "over a year ago, he was asked by Weinstein if he knows about an Israeli security firm that Weinstein had heard about and can help him deal with business issues he's currently facing." Barak provided Weinstein with contact information for the firm.
Dirty tactics
Although Weinstein did not use only Israeli agents or companies in his scheme, the Mossad connection is notable.
Weinstein has a record of supporting and fundraising for pro-Israeli organizations. He told one such fundraising event last year that he is "Israeli in my heart and mind."
His use of former Mossad agents is yet another example of Israel's supposed prowess – developed through decades of military occupation and violations of Palestinian rights – being marketed and deployed for nefarious purposes across the world.
Earlier this year, it emerged that Israeli malware sold to Mexico has been used in attempts to spy on journalists and human rights activists there.
Israel and its surrogates are also evidently using clandestine methods to spy on human rights defenders in an effort to prevent justice for the Palestinian people.
Sexual violence
It is also notable that sexual violence has been a routine part of the methods Israeli intelligence agencies have used against Palestinians.
In one of the more high-profile cases, Rasmea Odeh described in the course of her trial on US immigration fraud charges the rape and sexual torture to which Israeli agents subjected her after her arrest in 1969.
Human rights groups have also documented Israeli interrogators routinely using threats of sexual violence and rape against Palestinian children in detention.
There is also a long list of of senior Israeli officials, including members of Prime Minister Benjamin Netanyahu's inner circle, who have been investigated and, in some cases, convicted for sex crimes against women and girls, amid a series of sex crime scandals involving the highest echelons of Israeli society.
But as David Sheen has written, Israeli politicians have attempted to deflect from this by making racially based false allegations of an epidemic of sex crimes committed by Palestinians and other non-Jews.
Israel's global influence is invariably marketed in positive terms, as bringing "innovation," "green" technologies, arts and culture.
But The New Yorker's revelations about Weinstein's employment of Mossad agents to target victims of sexual assault will likely awaken many to what Palestinians already know: where the dirtiest work is being done, Israel's hand is often not far away.
This article has been updated since initial publication.
Tags