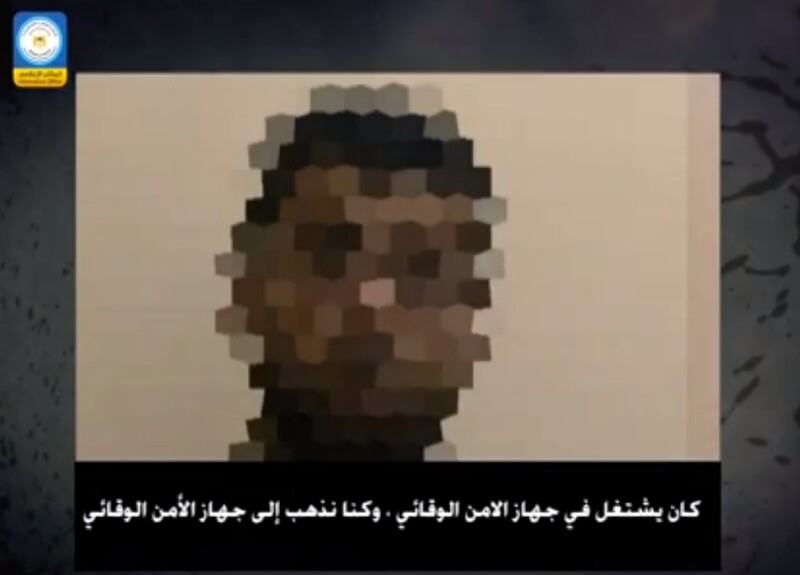 Hamas on Saturday released a series of videos which it says contain confessions by agents working for the Palestinian Authority who passed information to Israel that was used to attack the Gaza Strip.
In at least one case, Hamas says that information a collaborator passed to his PA handler was used by Israel to target and kill one of its members.
One of the videos contains what Hamas says are confessions from PA officers that they were behind a recent series of car burnings that were intended to sow chaos and instability in Gaza.
The Palestinian Authority in Ramallah has dismissed the Hamas claims.
Confessions of a collaborator?
One video shows a person who is described as "one of the spies collaborating with the Preventive Security who was arrested due to his suspicious behavior of monitoring resistance fighters" during last summer's Israeli assault on Gaza.
The Preventive Security is one of the intelligence agencies of the Ramallah-based Palestinian Authority led by Mahmoud Abbas.
The man's face is obscured and his name is not given in order to protect his family, the video states.
There is an enormous stigma attached to having a family member accused of collaboration in tight-knit Gaza, as in other occupied territories throughout history.
(In August, in the midst of Israel's bombardment of Gaza, Hamas executed a number of individuals it said were collaborators, prompting condemnation from local and international human rights organizations.)
The unnamed suspect does however name his handler as Preventive Security officer Ahmad Abd al-Halim Abu Shawqa.
"Ahmad [Abu Shawqa] got in touch with me during the war," the suspect says. "He used to ask me for information about where rockets were being launched from." He adds that he was asked to look out for weapons, especially rockets and anti-aircraft missiles.
The man also says he was asked about who frequented the local mosque and to find out who had recently been recruited into the Qassam Brigades, the military wing of Hamas.
He says that he passed on information about one Abdallah Arafat Eid Shamaligh, a resident of the Sheikh Ajlin district of Gaza.
According to the video, Shamaligh, a 37-year-old father of five who was a member of the Qassam Brigades, "was killed after he was informed on by this spy."
The video claims that Hamas was able to match many instances of information accused collaborators say they provided their handlers with actual Israeli attacks.
Telephone calls
A second video released by Hamas contains several clips of telephone calls alleged to be between PA handlers and spies in Gaza.
Again, the alleged spies are not named, but the video provides names and photos of those it says are PA intelligence officers. It does not say how the recordings were obtained.
In one of the phone calls, the PA handler asks his agent to provide information on the names of fighters from the Popular Front for the Liberation of Palestine, a leftist political party, who were involved in resistance during the Israeli assault.
In another conversation, a PA officer asks an agent to watch a military parade by the Islamic Jihad resistance group and to take photos with his mobile phone of the weapons they possessed.
In two other conversations, the purported PA officers ask their agents for details of resistance tactics, especially related to underground tunnels.
Destabilizing Gaza
A third video released by Hamas shows interviews with three individuals who are identified as members of PA security forces.
The men – Ibrahim Madhoun, Ahed Abu Qamar and Ibrahim Abd al-Aal – say that they were promised promotions by their superiors for burning cars in an effort to sow chaos in Gaza.
The unexplained car bombings and burnings over recent months have contributed to a sense of lawlessness and unrest in the besieged territory which is still reeling from the unrepaired destruction from Israel's summer assault.
Hamas and Fatah, the faction headed by PA leader Mahmoud Abbas, have traded accusations over the chaos.
Fatah and PA officials hit back over the sensational claims by Hamas.
PA security forces spokesperson Colonel Adnan al-Damiri said in a press conference that Hamas was trying to paralyze efforts to rebuild Gaza and aimed to "separate Gaza from the nation."
Al-Damiri claimed that Hamas was using the allegations to distract from its own internal political crises.
Fatah spokesperson Usama Qawasmi called the revelations a "series of lies."
He alleged that the confessions by the three PA men who said they had burned cars were obtained by torture.
"Everyone knows that Hamas rules Gaza with an iron fist," Qawasmi added.
Deep division
Hamas' release of the videos at a Gaza City press conference comes amid a steady deterioration in relations with the Ramallah-based PA.
Almost a year ago, Hamas backed the formation of a "national consensus government" under terms more or less dictated by Abbas.
Since the July 2013 military coup in Egypt, Hamas leaders have accused Fatah of inciting the Egyptian military regime against them. Egypt's military regime recently declared Hamas to be a "terrorist" organization.
At the root of the predictable failure of the national unity effort is the fact the Fatah-led PA and Hamas still differ sharply over strategy.
While Hamas engages in armed resistance, the PA remains absolutely committed to "security coordination" with the same Israeli army and intelligence services that Hamas has battled.
Mahmoud Abbas has declared this cooperation with the occupation army to be "sacred."
In comments Saturday, Mahmoud al-Zahar, a senior Hamas leader in Gaza, said that the dispute between the two parties has its roots in Fatah's "coup against legitimacy" after the West Bank and Gaza legislative elections of 2006, which Hamas won.
Al-Zahar was likely referring to the US-backed plot by PA security services to paralyze and overthrow the Hamas-led elected government.
The plot succeeded only partially; in June 2007, Hamas expelled the PA forces from Gaza, deepening the political division of the West Bank from Gaza.
But with the support of Israel, Arab states, the US and EU, Abbas consolidated his rule in the West Bank, carrying out a harsh crackdown on Hamas and other resistance groups, individuals and organizations suspected of supporting them.
In a sign that the tensions between the parties are likely only to escalate, al-Zahar claimed that Hamas posesses "evidence proving the personal involvement of the president [Abbas] in efforts to shake the stability of Gaza."
He called on the PA to "lift its hand from the resistance in the West Bank so that it can confront the occupation."
There is no sign of that happening. Last week, PA forces in the West Bank arrested dozens of Hamas supporters in yet another broad crackdown.
Tags