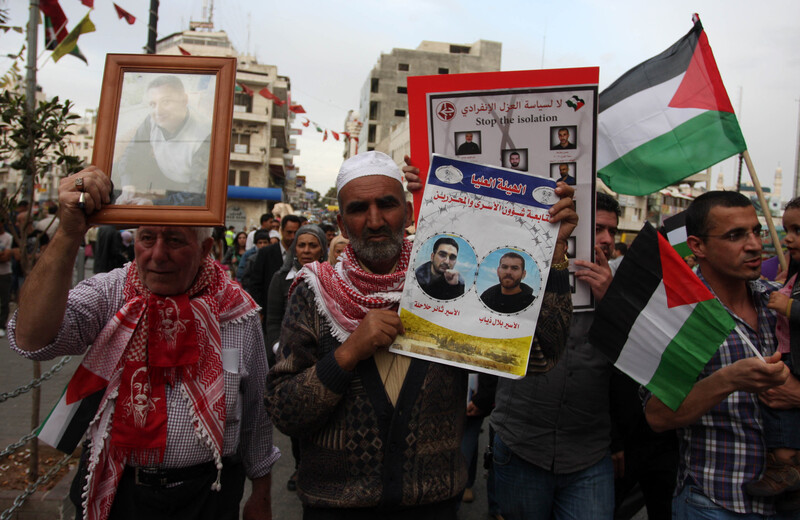 Two days after doctors warned that hunger strikers Bilal Diab and Thaer Halahleh are at immediate risk of death, and being denied necessary medical treatment, the Israeli high court has once again delayed action on an appeal against their prolonged detention without charge or trial.
Prisoner's rights group Addameer, whose lawyer observed the Israeli court session today, posted an update on Facebook:
No decision was made in today's Israeli High Court hearing regarding the administrative detention of Bilal Diab and Thaer Halahleh, currently on their 66th day of hunger strike. Both Bilal and Thaer were brought to the hearing and attended in wheelchairs. During the hearing, Bilal fainted and there were no doctors present inside the court. Thaer testified to the mistreatment he has suffered since his arrest. Judge Amnon Rubenstein announced that the panel of judges would make a decision after reviewing the "secret file", but after the review there was still no decision. He said that the parties will be informed of the decision later on, without stating when.
Given the gravity of the two men's situation, any delay by Israeli authorities is tantamount to a slow death sentence.
More than 2,000 Palestinian prisoners have been on hunger strike since 17 April to protest arbitrary detention and other forms of mistreatment by Israeli authorities.
Tags