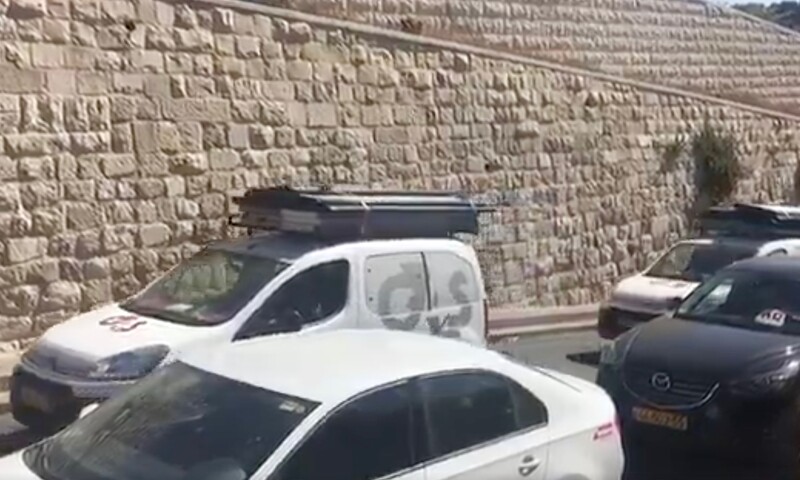 Palestinians are raising the alarm that global security giant G4S was involved in Israel's thwarted plan to tighten control over the al-Aqsa mosque compound in occupied East Jerusalem.

The holy site was the focus of two weeks of sustained protest and civil disobedience by Palestinians in Jerusalem that forced Israel to remove metal detectors at the gates of the compound and then to abandon plans to install high-tech cameras.

Last week, the Palestinian Boycott, Divestment and Sanctions National Committee (BNC) said that FST Biometrics, the company expected to supply the "smart" surveillance cameras that Israel planned to install, "is a partner of AMAG Technology, a company owned by G4S."

The BNC pointed to video evidence of G4S vehicles carrying security equipment used by Israeli occupation forces to restrict Palestinian access to the al-Aqsa mosque:

Palestinians see the Israeli moves as a major step in long-term Israeli plans to eventually take over the compound completely and to strangle Palestinian life in Jerusalem.

Israeli political and religious leaders regularly urge the destruction of the al-Aqsa mosque and the Dome of the Rock and their replacement with a Jewish temple.

Last year, under sustained pressure from activists, G4S dumped most of its business with Israel, where it helps run prisons and other elements of the apparatus of military occupation against Palestinians.

But the global security and incarceration firm has retained some ties, including through Policity, a police training center it jointly owns with Israeli settlement builder Shikun & Binui.
Vigilance despite victory
By forcing Israel to back down for now over the al-Aqsa metal detectors and cameras, Palestinians in Jerusalem have scored what even Israeli media acknowledge is a victory.
But with Israeli politicians and media continuing to incite the removal of the Muslim holy sites, there is no room for complacency either about Israel's plans or the companies that assist it.
"In the past few months it has become clear that G4S intends to remain deeply complicit with Israel's regime of occupation, colonialism and apartheid despite the sale of its Israeli affiliate, which continues to trade under the 'G4S Israel' name and uses the G4S logo," the BNC stated.
It noted that ongoing campaigns against G4S' complicity have scored recent victories in Lebanon, Ecuador and the United States.
The BNC urged "renewed grassroots campaigns for boycott and divestment from G4S" to bring its complicity to an end once and for all.
Tags