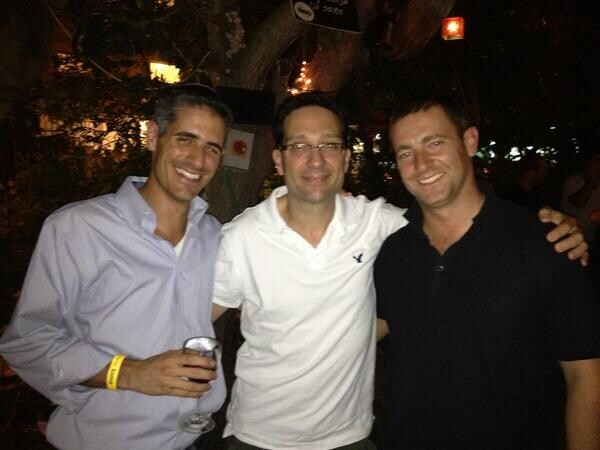 "I am pissed off that he's being arrested by soldiers in the middle of the night for the umpteenth time. Because he should have been shot and killed already."
This incitement to murder Muhammad Abu Hashem, a 17-year-old from the occupied West Bank village of Beit Ommar, appeared today on a prominent blog which has close ties to the Israeli army and functions as an outlet for its anti-Palestinian propaganda.
The incitement came in response to a New York Times article by Jodi Rudoren, which profiled boys in the village who throw stones at Israeli occupation forces and settlers who have forcibly taken much of the village's land (the facts about Israel's massive expropriations of Beit Ommar's land are omitted from the article, which represents stone-throwing as a sort of Palestinian pathology).
The village of Beit Ommar and its people – especially children – are under constant violent assault from the Israeli army and settlers, as Mousa Abu Maria of the Palestine Solidarity Project told The Electronic Intifada in April.
Yet, Brian of London, who also uses the alias Brian John Thomas, added, "This kind of writing, humanising these damn savages with their rock throwing as if its some kind of noble endeavour, sickens me. The only reason they do this with rocks is they know we'd shoot them if they had guns."
Brian of London had also posted similar incitement on Rudoren's Facebook page, prompting Rudoren to comment publicly: "I asked Brian John Thomas to refrain from violent, threatening messages."
Ties to Israeli army and "security" establishment
Brian of London wrote his demand that indigenous children living under occupation be killed in cold blood for the benefit of illegal colonial settlers on the blog Israellycool, whose publisher David Lange is invited to special briefings with Israeli "security sources."
Lange, a settler from Australia, goes by the pen name "Aussie Dave."
Among the propaganda services the Israellycool blog has provided to the occupation is advancing the baseless theory, fed to Lange by the army, that the 2010 death of Jawaher Abu Rahmeh, in the West Bank village of Bilin was due to a so-called "honor killing." Abu Rahmeh, 36, died, according to witnesses, as a result of exposure to teargas that occupation forces fired at villagers protesting land confiscations.
Brian of London can be seen in the photo above, posted on Twitter by Israeli army spokesperson Barak Raz on 31 July, standing between Raz, who is on the right, and the Jewish Agency's social media propagandist Avi Mayer. Thomas also tweeted a photo of himself with Raz and Mayer on the same day.
This appears to be more than just a fleeting meeting, as Mayer, himself a former Israeli army spokesperson, had tweeted about meeting with Brian of London in February as well.
Brian of London/Brian Thomas also writes for the Times of Israel website and has helped to promote the Israeli electric car company Better Place, an occupation profiteer which is illegally building infrastructure in the occupied West Bank.
According to his Times of Israel profile, Brian of London became a settler from the UK in 2009, and as recently as today, according to a check-in, traveled to the colony of Alon Shvut in the occupied West Bank.
With thanks to Benjamin Doherty and Andrew Kadi for additional research.
Tags