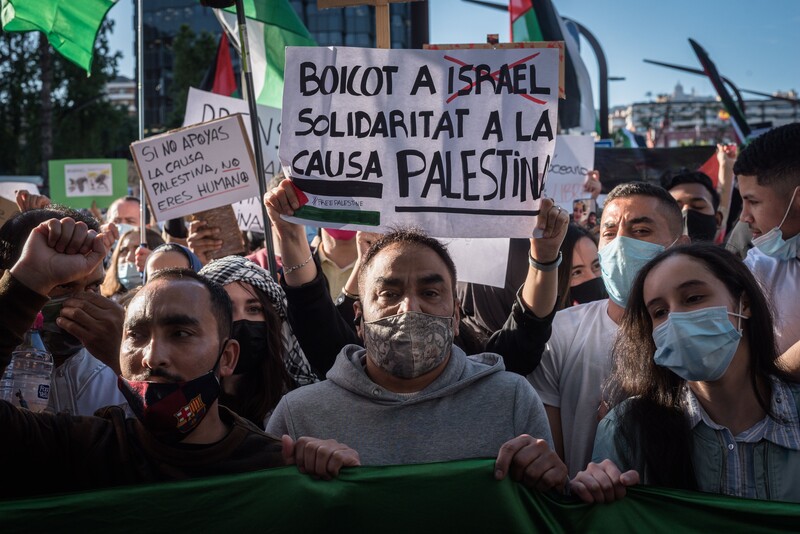 The mayor of Barcelona announced Wednesday that her city was suspending all institutional ties with Israel.

This includes freezing a twinning agreement between the Catalonian city and Tel Aviv.

In a letter to Israeli Prime Minister Benjamin Netanyahu, Barcelona Mayor Ada Colau wrote that the agreements would remain suspended "until Israeli authorities put an end to the systematic violation of the people of Palestine's human rights."

In what is now their standard response to any action to hold Tel Aviv accountable, Israel lobbyists in Spain immediately accused Colau of "anti-Semitism."

Palestinians by contrast have warmly welcomed the move.

The Boycott Divestment and Sanctions National Committee (BNC) saluted Colau along with "the grassroots groups who helped end institutional links with apartheid Israel." "Barcelona has become the first city council to suspend ties with apartheid Tel Aviv in solidarity with the Palestinian people, a move that is reminiscent of the historic and courageous city councils that pioneered cutting links with apartheid South Africa," the BNC added.
Tags