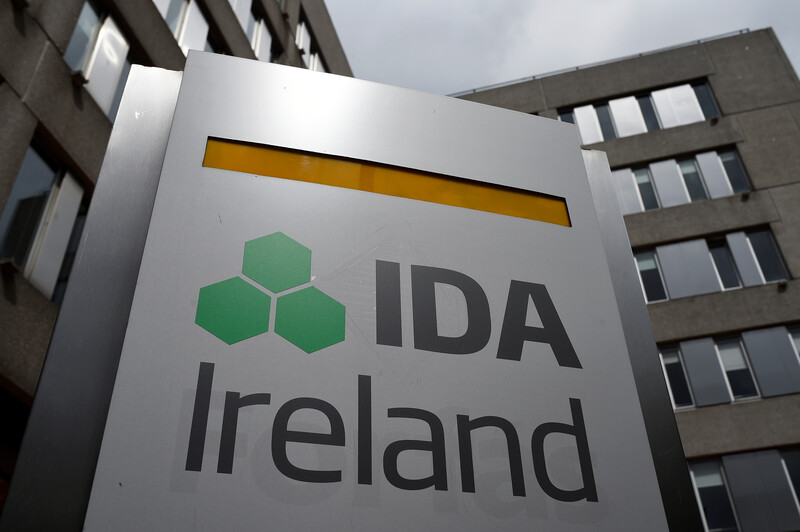 When Israel's Prime Minister Benjamin Netanyahu thanked governments which have supposedly backed the latest attack on Gaza, Ireland was absent from his list.

The absence may be attributed to Simon Coveney, the Irish foreign minister, who has taken a relatively strong stance against the offensive.

That does not mean Ireland's ruling coalition is making Israel pay a price for its war crimes in the occupied West Bank, including East Jerusalem, and Gaza.

Coveney himself appears determined to keep blocking the Occupied Territories Bill. That legislation – already approved by Ireland's parliament, the Oireachtas – would ban imports from Israel's settlements in the West Bank.

While Ireland's public is broadly sympathetic toward the Palestinian struggle for justice and equality, Ireland's elite has shown itself willing to cultivate close relations with Israel.

One example of such willingness is a recent announcement by IDA Ireland, the country's industrial development authority, that it intends to appoint a "business development consultant" who would work from an office based in Israel. The consultant will be tasked with attracting Israeli technology companies – many of which are inseparable from the war industry – to invest in Ireland.

The announcement was evidently not made on the spur of the moment.

For a number of years, IDA Ireland has expressed an interest in doing greater business with Israel.
Military spin-offs
In December 2016, Irish Tech News reported that representatives of IDA Ireland were visiting Israel frequently.
Irish Tech News acknowledged that Israel's technology sector had close associations with the Israeli army. The website even referred to the "positive impact of time spent in military service."
"It's certainly the case [that] many tech spin-offs resulted from ideas first developed in the military," the website added.
It pointed to how the US had signed a deal that would increase military aid for Israel. The deal, concluded toward the end of Barack Obama's presidency, would be worth $38 billion over a decade and was presented by Irish Tech News as akin to a fund for new technology firms.
Irish Tech News stated it was unsurprising that the link between military aid and Israel's technology sector was "not a factor mentioned loudly, if at all" by IDA Ireland.
IDA Ireland has avoided mentioning in public that it wishes to entice Israeli businesspeople whose tech skills were honed by the same military now killing children in Gaza. Nor has it explained that Israel treats the technology and weapons industries as virtually indistinguishable.
That has been exemplified during the COVID-19 pandemic, when Israeli arms makers tried to give the impression that they were on the cusp of great advancements in medical technology.
Asked for a comment, a spokesperson for IDA Ireland said: "As part of our normal evaluation and due diligence process across all geographies, IDA Ireland considers many factors, including societal and reputational risk, that could be associated with investment activities prior to accepting a client into our portfolio."
That corporate gibberish cannot be viewed as a commitment to exclude firms linked to Israel's military and its weapons industry from investing in Ireland.
Marie Crawley from Sadaka, an Irish group campaigning for Palestinian rights, describes the plan to lure Israeli investors as an "extraordinary move at this time."
She pointed to how a report by Human Rights Watch recently denounced Israel for practicing apartheid and to how the International Criminal Court has opened an investigation into war crime allegations in Palestine.
These moves indicate that the impunity which Israel has enjoyed is coming to an end.
"The tide is turning," Crawley said. By seeking investment from Israel, "Irish foreign and trade policy is swimming against" the new tide.
Eamonn Meehan, a former director of the anti-poverty group Trócaire, complained in a recent letter published by The Irish Examiner that the Dublin government only pays lip service to Palestinian rights.
IDA Ireland's decision to open an office in Tel Aviv, wrote Meehan, "has about as much merit as if the IDA had opened such an office in South Africa at the height of its apartheid era."
Ciaran Tierney is an Irish journalist. Twitter: @ciarantierney. Website: ciarantierney.com.
Tags