Yesterday, after a trip around Bait Hanun, Gaza's northern breadbasket, I headed to the Erez Crossing to give some journalist friends a lift. They were headed to Jerusalem, where they were based, and to where I am I unable to travel.
I hadn't been to Erez in a while, namely because there is no point. I am forbidden from entering the West Bank based on the arbitrary decision of some official in the Israeli security matrix. Or maybe not so arbitrary. Because obviously with a pen in one hand, a dirty diaper in the other, I am a very real and potent threat to the Israeli security establishment.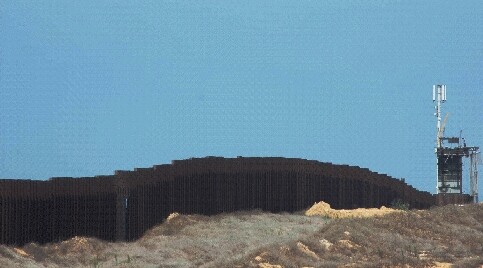 The point is, as I got out of the taxi, and looked down the long, turnstile filled corridor modeled after a cattle shed, I realized that for me, this is, as Shel Silverstein, Where the Sidewalk Ends. The lands I cannot reach visible in the distance, the land I am confined to, with all its mad existence, behind me.

Going to Erez always serves as an eerie reminder of what Gaza has become. It is sometimes easy to forget when you are trapped inside the snow globe that there is a glass dome surrounding you; Erez starkly reminds of the limits and the absolute control I am subject to; of the fact that I am a prisoner in my own land; that I am deprived of that most basic of human rights: freedom; that several months after the much-lauded disengagement brought to us by none other than the now-comatose and thankfully forgotten "man of peace" himself, things have become progressively worse in Gaza.

To the west was the village of al-Siyafa, living under the terror of the newly formed Israeli "no-gone zone", as their mukhtar, Musa al-Ghul, explained to me: "We've lost all sense of security. From sunset on, we are under curfew. We are living under absolute fear." Any movement can be deadly for these residents, who for five years lived sandwiched between illegal colonies, captive to fear and closed off to the rest of Gaza. Now they are reliving an evolved form of that nightmare, a new improved occupation. Their movement is limited during the day and they do not move at all in the dark.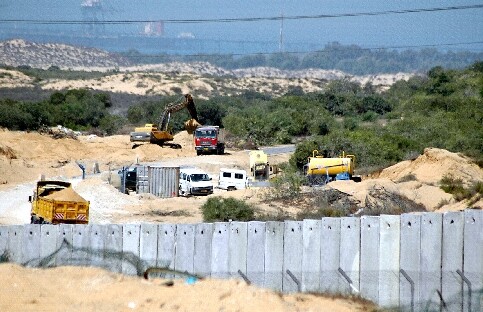 Meanwhile, construction continues of a concrete wall north of Beit Hanoun and Beit Lahia, where the borders are also being reinforced with the placement of new military bases and observation towers. The eastern part of Beit Hanun was also declared a closed military zone last week, and as the brutal death of 9-year-old Aya al-Astal, who got lost on her way back home to al-Qarrara, showed us, anyone getting within an un-demarcated 150 meters-bird, bee, or 9-year-old, will be met with unflinching force.

On my way back to Gaza, there were piles of spoiling tomatoes, cucumbers, strawberries, sweet peppers, and carnations-all in peak season now. Israel has unilaterally shut down al-Mintar ("Karni") crossing for nearly 3 weeks now, with no word as to when it might open. Dairy products have all but disappeared from supermarket shelves, with the only local factory unable to meet Gaza's overwhelming demand. Baby formula, medicines, and other essentials are dwindling. And of course, farmer's crops-over 100 tons to be exact- have been left to rot, making for a total loss of some $2 million dollars daily.

Welcome to the new, improved Gaza.
Laila El-Haddad is a journalist based in the Gaza Strip.