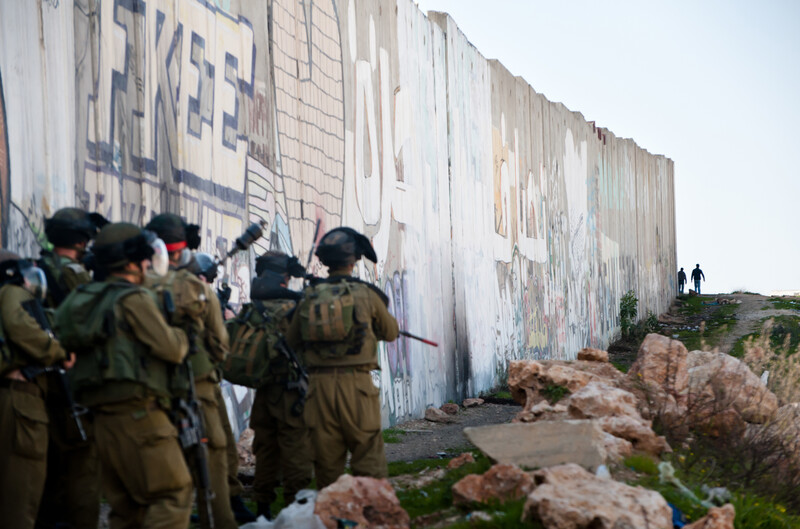 Israel is criticized for violating the right to equality in a new report by the UN Committee on the Elimination of Racial Discrimination (CERD).
An advance version of the CERD report indicates that racial prejudice can be found in almost every facet of Israeli life ("Concluding observations of the Committee on the Elimination of Racial Discrimination," 9 March 2012 [PDF]).
CERD is a body of legal specialists who monitor the implementation of the International Convention on the Elimination of All Forms of Racial Discrimination, which states that any doctrine of superiority based on racial differentiation is scientifically false, morally condemnable, socially unjust and dangerous.
Basic Law flawed
According to its report, key legislation in Israel runs counter to that convention. Israel's Basic Law (the closest thing it has to a written constitution) does not contain a commitment to equality or to prohibit racial discrimination. Neither does Israeli law contain a proper definition of racial discrimination.
The CERD paper is a response to a 183-page document that Israel submitted to the committee earlier this year. Whereas Israel is required to provide a formal update on its progress in eliminating racial discrimination every two years, it has tended to miss the deadline. Its latest update was an attempt to bring together three separate reports that were supposed to have been sent to the committee in 2006, 2008 and 2010 respectively.
Israel's report was restricted to issues within its internationally-recognized borders, with no mention of its treatment of Palestinians in the West Bank and Gaza. But the CERD paper takes Israel to task for racial discrimination both within the state and in the territories it occupies, including the Syrian Golan Heights.
Among its litany of complaints, CERD managed to make four small positive points about Israel's record between 2004 and 2010. For example, it welcomed a law banning violence in sport.
Segregation
CERD has expressed particular concern about the segregation between Jewish and non-Jewish communities in Israel. For example, there are two separate systems of education — one in Hebrew and one in Arabic — and two separate systems of local government — for Jewish municipalities and "municipalities of the minorities."
The committee underscored its unease at allegations of ongoing discrimination against Ethiopian Jews (also known as Falashas) in Israel. More than 50 percent of Ethiopian Jewish families in Israel live below the poverty line, while the corresponding figure for white Jewish Israel families is 16 percent. Ethiopian Jews encounter a range of problems in Israel such as frequent verbal abuse of a racist nature and being restricted to low-paid jobs ("The tribulations of being an Ethiopian Jew," IRIN, 9 February 2012).
Noting that Israel denies Palestinians (including Bedouins) equal access to land and property through a number of discriminatory laws on land issues, CERD "strongly recommends" that Israel revokes any legislation that does not comply with the principle of non-discrimination. The same applies to laws and bills that would make social and economic benefits dependent on completion of military service.
The committee explicitly addresses the situation of vulnerable indigenous Bedouin communities in Israel. It calls on Israel to halt its ongoing policy of home demolitions and forced displacement.
Tearing families apart
Furthermore, Israel should revoke legislation which prevents family reunification between Palestinians holding Israeli citizenship and residents of the West Bank and Gaza, and which severely affects the right to marriage and choice of spouse. The fundamental right to family life is enshrined in the 1948 Universal Declaration of Human Rights and in the International Covenant on Economic, Social and Cultural Rights.
Israel should act against the tide of racism and xenophobia in public discourse, according to CERD. All racist and xenophobic statements by public officials and religious leaders directed against Palestinians and against asylum-seekers of African origin should therefore be strongly condemned.
Systematic discrimination
CERD refutes Israel's claim that the convention against racial discrimination does not apply to its conduct in the West Bank, Gaza and the Golan Heights. The committee refers to de facto segregation in the West Bank, with two entirely separate legal systems and sets of institutions for Israeli settlers and Palestinians. The committee is "appalled at the hermetic character of this segregation."
While it continues to expand Israeli settlements, Israel systematically denies construction permits to Palestinian and Bedouin communities in the West Bank. Israel should guarantee Palestinian and Bedouin rights to property and access to land, housing and natural resources — especially water — and eliminate any policy of "demographic balance," CERD states.
Moreover, Israel should halt its blockade of Gaza and urgently allow all construction materials necessary for rebuilding homes and civilian infrastructure into the strip.
The committee also berates Israel for the increase in the arrest and jailing of children and their trial by military courts, and the policy of administrative detention, whereby prisoners are held without charge or trial. And it draws attention to the monetary and physical obstacles faced by Palestinians in Gazan seeking compensation before Israeli tribunals for loss suffered, especially during Operation Cast Lead, Israel's three-week bombing offensive in late 2008 and early 2009.
CERD also expresses its disquiet at the impunity enjoyed by settlers for racist violence and acts of vandalism. Ninety percent of police investigations into settler-related violence during the period 2005-2010 were closed without prosecution.
In the Golan Heights, the indigenous residents are denied equal access to land, housing and basic services, according to CERD. Family ties have been disrupted since the territory's illegal annexation by Israel in 1981.
Ending impunity
The timing of the CERD report coincides with another Israeli assault on Gaza, which left at least 26 Palestinians, including five civilians, dead and another 80 persons wounded, most of them civilians. Israel has shown — once again — its total disregard for international law.
Israel's impunity should end by holding the state accountable for its violations of international law including the inalienable right of the Palestinian people to self-determination. These laws are in place to guarantee that all people can live in international peace and security. For now, the State of Israel considers itself above international law.
With the world's most powerful governments refusing to hold Israel to account, it is essential that people of conscience step up their commitment to the campaign for boycott, divestment and sanctions against Israel. CERD's report shows why Palestine solidarity activists, social movements, churches, trade unions and other concerned citizens have every reason to continue and intensify their work.
Adri Nieuwhof is a consultant and human rights advocate based in Switzerland.
Mireille Fanon Mendès-France is a member of the UN Working Group on People of African Descent.
Tags