The assassination of Mazen al-Fuqaha, a senior Hamas military leader, in his car near his home in Gaza on 24 March, continues to reverberate as tensions with Israel spike.
The murder has come at a time of flux in the senior Hamas leadership and amid reports of a new Hamas charter. It also comes as Israeli military reporters warn that a new confrontation between Israel and Hamas is only a matter of time.
Yahya al-Sinwar, the Islamist movement's new Gaza leader, comes from the military wing of Hamas and is widely seen as an uncompromising hardliner. He replaced Ismail Haniyeh, an inveterate politician, back in February.
Haniyeh is still in Gaza and is considered one of the frontrunners to become the new overall leader as Hamas seeks a first new chairman in more than 10 years with Khaled Meshaal due to step aside.
Into this leadership shuffle comes the assassination of al-Fuqaha, 38, originally from Tubas in the northern West Bank. The Qassam Brigades, Hamas' military wing, was not slow to blame Israel and has already vowed revenge.
Palestinian media reported unconfirmed rumors that an unnamed suspect in the killing had been arrested on Tuesday.
The unusual nature of the murder has given rise to some uncertainty about who is culpable.
Israel's assassinations of Palestinian leaders in Gaza have in the past been anything but subtle or carefully targeted. Masoud Hussein Ayyad, an officer in Yasser Arafat's elite Force 17 guard, was killed by helicopter-borne missiles in 2001. Ahmad Yassin, Hamas founder and spiritual leader, was killed in a similar missile strike in Gaza City in 2004, as was his successor Abd al-Aziz al-Rantisi less than a month later.
In all cases, bystanders and companions were also killed or wounded.
During the massive Israeli offensive on Gaza in 2008-2009, Israel killed Saeed Siyam, the Hamas minister of interior, by bombing the home of his brother where he was staying, killing Siyam, his son, brother and brother's family in an airstrike.
Al-Fuqaha was killed with four shots to the head by a gun fitted with a silencer fired at close range in a garage where he was parking his car. He was alone and the murder happened at the end of a day he had spent on the beach with his wife and children. The gunman – or gunmen – fled the scene.
It was an unusual killing in Gaza and, if anything, the logistics and planning that went into the operation bore the hallmarks of assassinations in other parts of the world – like that of Hamas drone engineer Muhammad Zouari in Tunisia late last year, or the slaying of Mahmoud al-Mabhouh in Dubai in 2010 – that have been blamed on Israel's foreign intelligence agency, the Mossad.
But some have also suggested that it was an internal Hamas affair.
Rumors abound
Most of those rumors have come from Israeli leaders and analysts.
Al-Fuqaha had been a senior Hamas military leader in the West Bank when he was jailed by Israel in 2003 and sentenced to nine life sentences by an Israeli court. But he was freed in a 2011 prisoner exchange deal and forcibly transferred to Gaza.
Since then, according Israeli media reports, and as faithfully recounted in western media, Israeli intelligence believed al-Fuqaha directed Hamas operations in the West Bank from Gaza, making him a potential target for Israel.
Israel usually does not comment on reports of clandestine military or intelligence operations. But Avigdor Lieberman, Israel's defense minister, has suggested that the murder was an internal affair.
"Hamas is known for its internal assassinations, settling scores – let them look there," Lieberman told reporters on 2 April. "We're not looking for adventures and run our security responsibly and with determination."
He reiterated that claim in an interview published by an Israeli media outlet on Monday.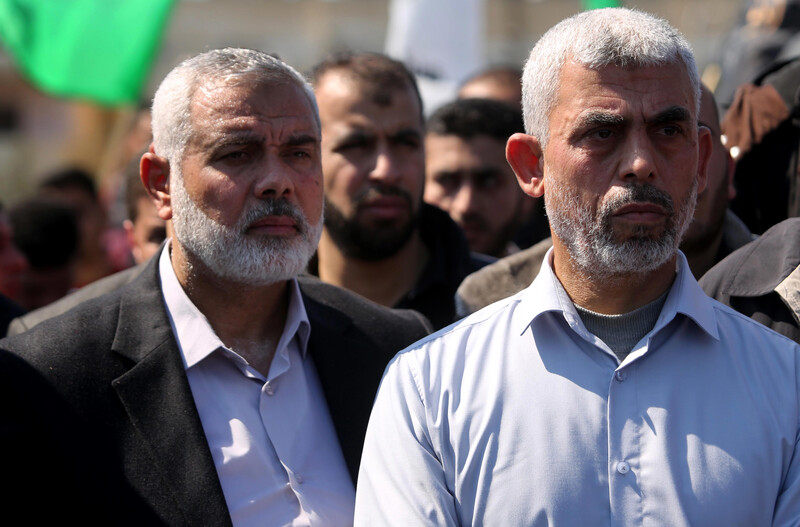 Most Palestinian analysts, however, dismiss the notion that the killing was some kind of Hamas house cleaning.
Omar Jaara, an Israeli affairs expert and lecturer at Nablus' An-Najah National University, said there were almost no instances of internal Hamas assassinations, except against those suspected of spying for Israel.
Instead, Jaara suggested the assassination of al-Fuqaha was a message from Israel to Hamas to "stop interfering" in the West Bank. If al-Fuqaha was directing cells in the West Bank, Jaara said, he was an obvious target for such a message.
Al-Fuqaha was also known as devoted to the military struggle but not involved in the politics of Hamas, said Hussam al-Dajani, professor of political science at Gaza's al-Ummah University. He was never involved in punishing collaborators and his focus was entirely on the military operations, al-Dajani told The Electronic Intifada, suggesting he had few enemies within Hamas.
Al-Fuqaha's father, Muhammad, is convinced Israel was behind his son's death.
The 74-year-old told The Electronic Intifada in a phone interview that his house in Tubas had been raided two months ago and an Israeli officer had then warned him that "Israel will get to my son wherever he is, if he doesn't stop his directing military operations against Israel."
There are several theories as to how the assassins got to al-Fuqaha. Some suggest they came by sea, a particular weak point in Gaza since Palestinians have little naval capacity. Some suggest it was done through local assassins in Israel's employ. It has also been suggested that the gunmen came in through the Israel-controlled Erez checkpoint with one of the international delegations that regularly come to Gaza.
This latter theory gained credence after Hamas closed the Palestinian side of the Erez checkpoint for 12 days following the assassination. One high-ranking Qassam officer told The Electronic Intifada that their suspicion is that Israeli agents scoped out locations before the assassination under cover of one of those international delegations.
Timing is everything
Most Palestinian analysts who spoke to The Electronic Intifada suggested that timing was key to the assassination.
Israel is testing new Gaza leader Sinwar to see how he will react, said Abdel Sattar Qassem, a political science professor at An-Najah University. In Qassem's reading, the assassination conveyed three messages to Hamas: one, "no one is safe"; two, "we have penetrated your security in Gaza"; and three, "anyone trying to operate in the West Bank will be hit."
In addition to testing Sinwar's mettle, An-Najah's Jaara suggested there were domestic Israeli reasons for the timing. Benjamin Netanyahu, the Israeli prime minister, is keen to distract attention from a corruption scandal that is casting a long shadow over his tenure, he said.
Akram Atallah, a political analyst and regular columnist for al-Ayyam newspaper, said the timing also works for Israel because Hamas is in the middle of a leadership shuffle and not in shape to respond.
"Hamas can't respond quickly because the operation came immediately after internal elections and Hamas is still rearranging their priorities."
And yet, the movement also can't be seen not to respond. At al-Fuqaha's funeral, outgoing leader Meshaal suggested that there would be a response but that it might not be a predictable one.
"If the enemy wants to change the rules of the game," Meshaal said in his eulogy, "we accept the challenge."
Hamza Abu Eltarabesh is a journalist from Gaza.
Tags