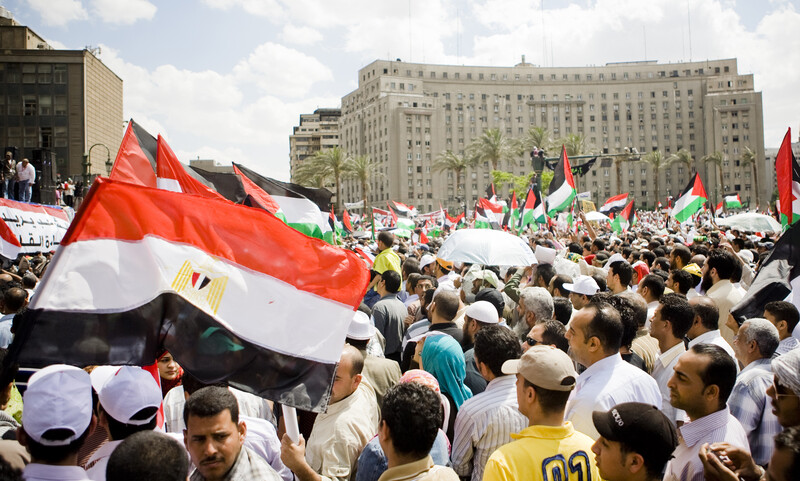 It was 57 days since my latest bid for a temporary residency permit in Egypt. So I called the Mugamma, the vast 1940s building in downtown Cairo that handles these matters, to see what was happening.
"Hello Mr. Sawi, has the temporary residence permit been approved yet?" I asked an officer at the Mugamma's press center.
"No Mr. Rami, we have still not got a response from the authorities concerned. I am really very sorry to tell you this as I know you have waited long enough and truly I do not know what to say to you."
This conversation took place on 30 August. It was the last in a series of phone calls and face-to-face meetings with the press center, which has been dealing with my application, since I arrived in Cairo on 2 July. I have been in Egypt to accompany my wife, Um Munir, who is being treated for a serious medical condition.
As I phoned the press center, I was in a taxi preparing to leave Egypt and return home to Gaza but I decided to make a final attempt to secure the permit before I was out of the country. My children had to go back to school in Gaza at the beginning of September.
"If I am told the permit is ready to be stamped on my passport, I will have to let you leave Egypt along with the children," I said to my wife. "I will have to stay here until the transaction is done." We were all in a cab en route to Gaza.
Um Munir smiled. "Believe me, Rami, if they were to grant you such a permit, they would have done that long ago," she said.
"Sorry, we can't"
"Do you remember when we first arrived in Cairo in July and I accompanied you to the press center and Mr. Sawi told you outright: I am sorry that I cannot give you the residency permit because you left the country in May?" Um Munir reminded me.
True, in early May, I managed to cross into Egypt alone, having been commissioned to do some reporting for The Electronic Intifada. One day after I arrived in Cairo, I made my first application for the permit.
During that trip, I conducted an interview with Amr Moussa, who was then a presidential candidate. I also wrote a feature story about Palestinian refugees in the coastal city of Alexandria.
But I had nothing to do in Egypt after I had completed this work.
Security clearance
Back in December last year, I applied for a press pass from the Egyptian State Information Service's press center, an official body that gives accreditation to foreign journalists across the country. On a brief trip in March 2012, along with Um Munir, I managed to collect that press pass. This enabled me to do the reporting in May.
Mr. Sawi told me that I had been given a security clearance in May. Based on this fact and that I was already an accredited journalist, I hadn't anticipated that my application would take a long time to be processed when I resubmitted it in early July.
That was before a deadly attack took place on the Gaza-Egypt border on 5 August.
Many Egyptian media outlets, as well as Facebook and Twitter users, rushed to blame elements from Gaza for the killing of 16 Egyptian border security guards and wounded several others.
Right after the incident, the Egyptian authorities ordered the closure of the Rafah crossing, Gaza's main gateway to the outside world via Egypt.
Palestinians considered the closure of the terminal to be a form of collective punishment against the entire population of Gaza. Some 40,000 people out of Gaza's 1.6 million population were stranded, unable to leave for vital medical treatment in Egypt or to study in Egyptian universities or further afield. Others were blocked from traveling to work in nearby Arab countries or going on pilgrimage to Mecca in Saudi Arabia.
Reflecting on this situation puts things in perspective.
I had become so obsessed with my own situation that I had forgotten a salient fact. Life for so many of us Palestinians is one big waiting game.
Rami Almeghari is a journalist and university lecturer based in the Gaza Strip.
Tags